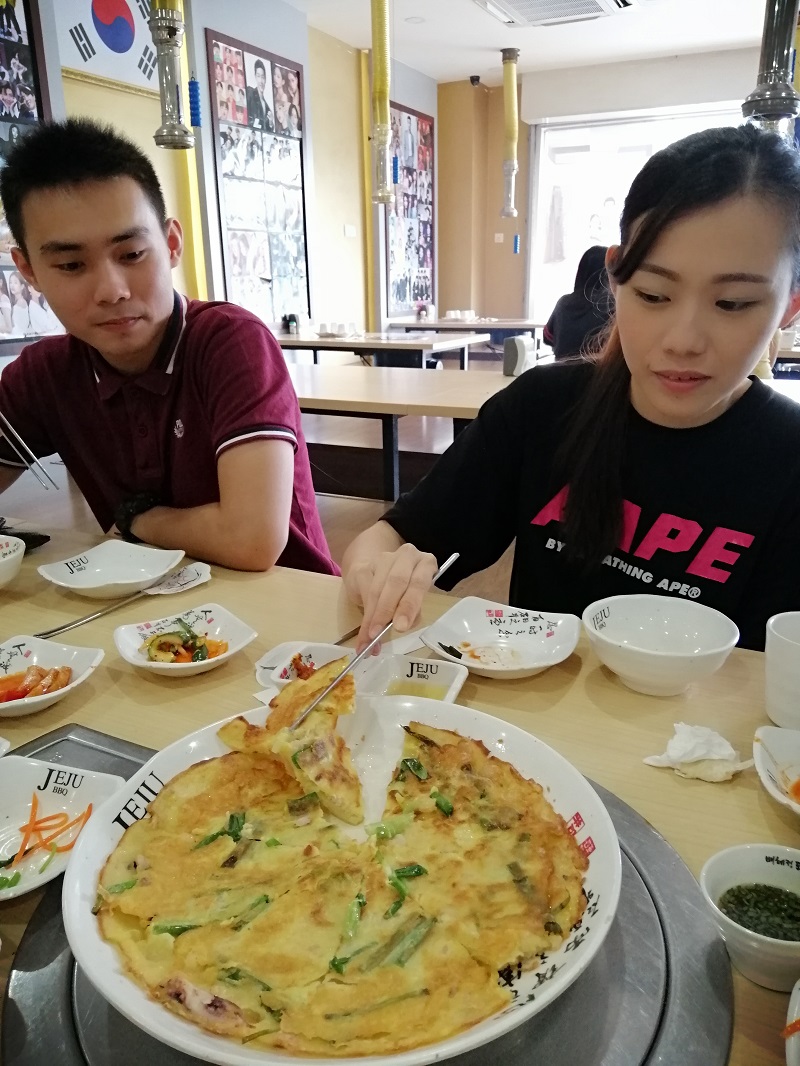 I was in Johor Bahru for work last week! I ate at the famous Woon Kiang Kuey Teow Kia in JB but didn't manage to eat other local food since we had an event there. We mostly ate near the hotel, branch office or the airport at other times. Our HQ team was staying at Midori Concept Hotel – we arrived slightly past lunchtime and headed over to the shops nearby for food.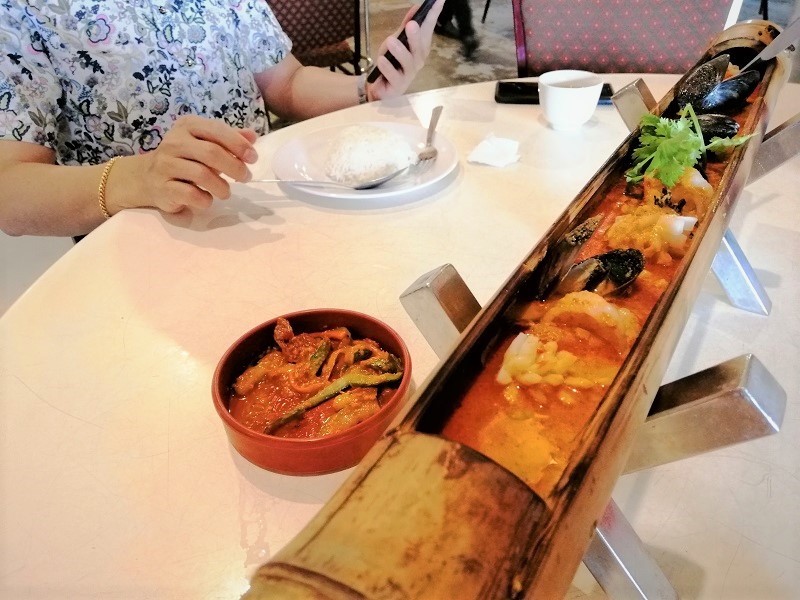 Grandma Traditional Tastes was one of the few restaurants still open at 3 pm. We ordered their Traditional Curry Seafood Bamboo Pot, which is a medley of prawns, mussels and squid inside an open bamboo tube. The broth is a curry sauce base which tastes really good with rice.
Signature Golden Crust Beancurd is their version of in-house fried tofu. The exterior was crispy and it had some kind of seaweed crust. There's a bit of gravy at the bottom and some mushrooms and broccoli to round up the tofu with vegetables.
Signature Ice Gu Lao Pork With Lemon was our choice of protein. This is sweet and sour pork served inside a bed of ice! It's one of their flagship dishes. The gu lao pork is cooked normally but chilled down inside the ice until it becomes cold. It's unusual and different. I think it works better as an appetizer than a main dish to go with rice though.
I grabbed a boba at The Yunique Tea for dessert. This is a bubble tea from Taiwan with a similar logo to Daboba (bear) but with a cap on the bear.
We headed over to Woon Kiang Kuey Teow Kia for a very late dinner later that night. This is a JB institution which is open till late – or more like, early in the morning. There's a busy station with various cuts of pork and pork innards.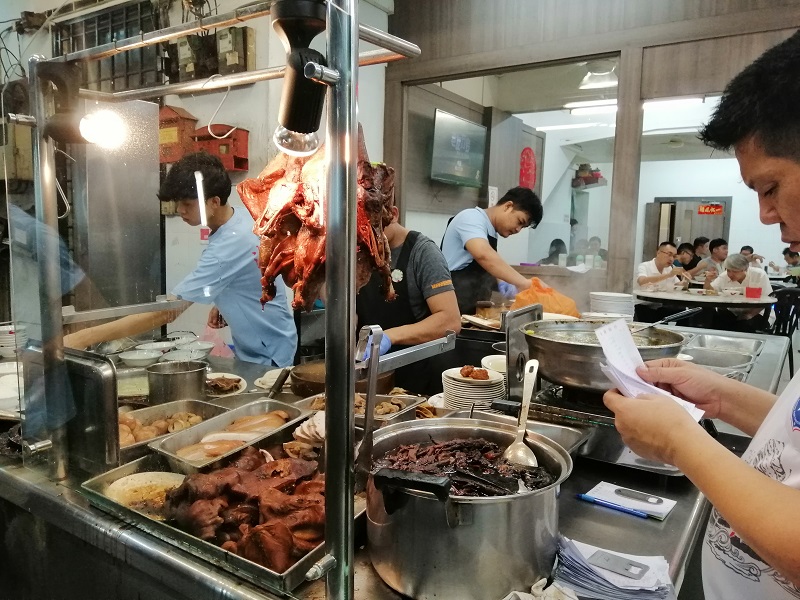 The place was packed even at midnight on a working weekday!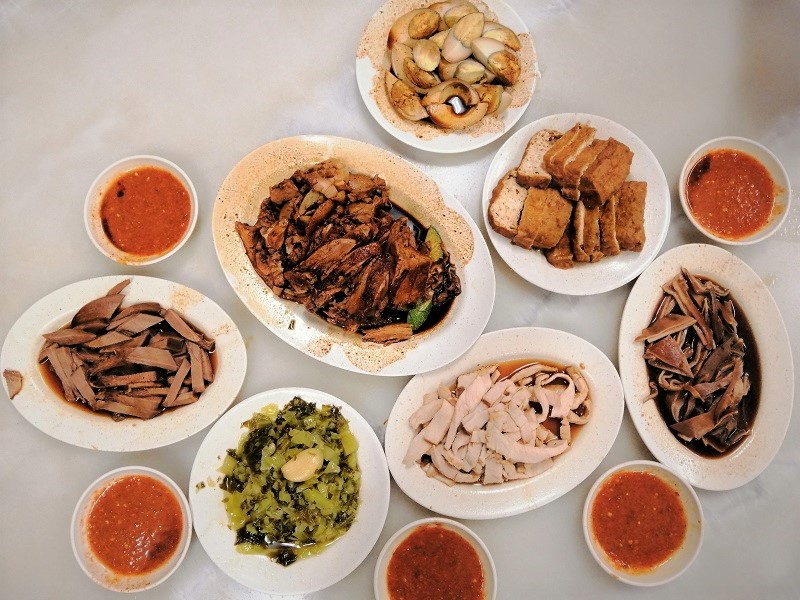 This is everything we've ordered – there's braised chicken, braised egg, tofu, stomach, liver, intestine, pickled vegetables and lean pork.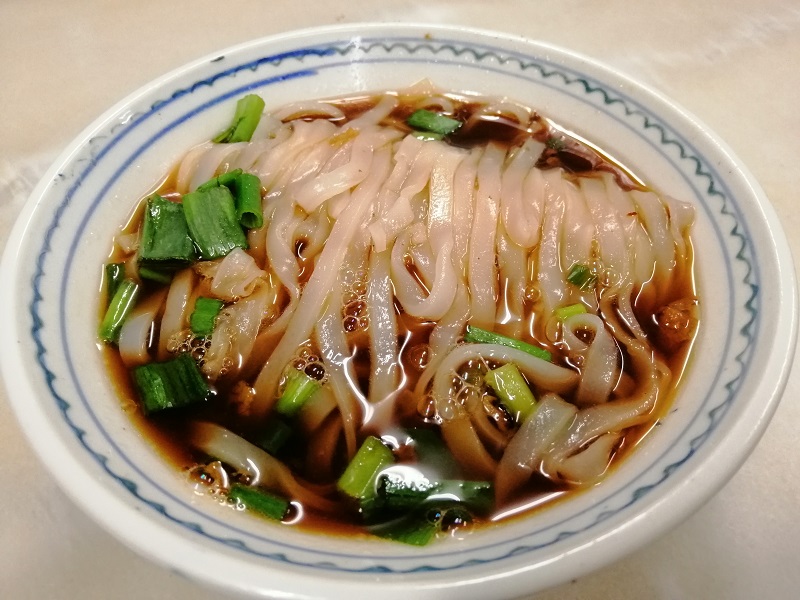 You eat the dishes with this kueh tiaw kia soup dish. This is a thin, flat noodle inside a mild tasting broth.
I like it. I can see why people enjoy these things. It's not my first choice since I prefer more heavily seasoned food but I'm glad I tried it. They're very popular!
Breakfast the next day was a quick Malaysian style spread of kaya toast and soft-boiled eggs at the café below our JB branch office.
We had Korean BBQ at Mount Austin for lunch!
This was a set for 8-10 pax with seafood, pork, kimchi soup and pancakes.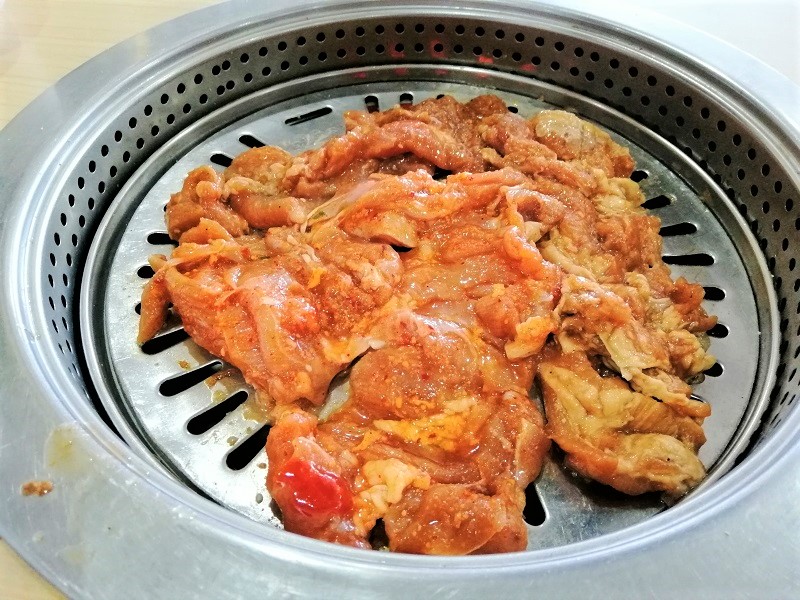 🔥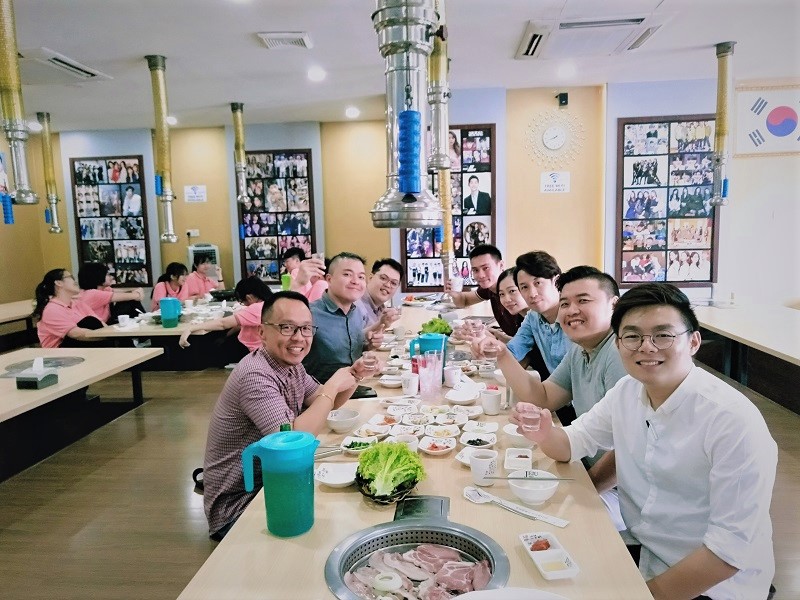 There were a whole bunch of us and we all ate our fill.
We were slated to fly back to KL that night so the four of us from HQ grabbed a quick bite to eat at the airport.
This is Lavender Bistro & Café in Senai Airport. It was still Ramadan at the time so they took a really long time to serve our food coz we ate around buka puasa.
I liked my order of salmon on crusty focaccia bread. I haven't been to JB in at least 8 years so it was good to be back.