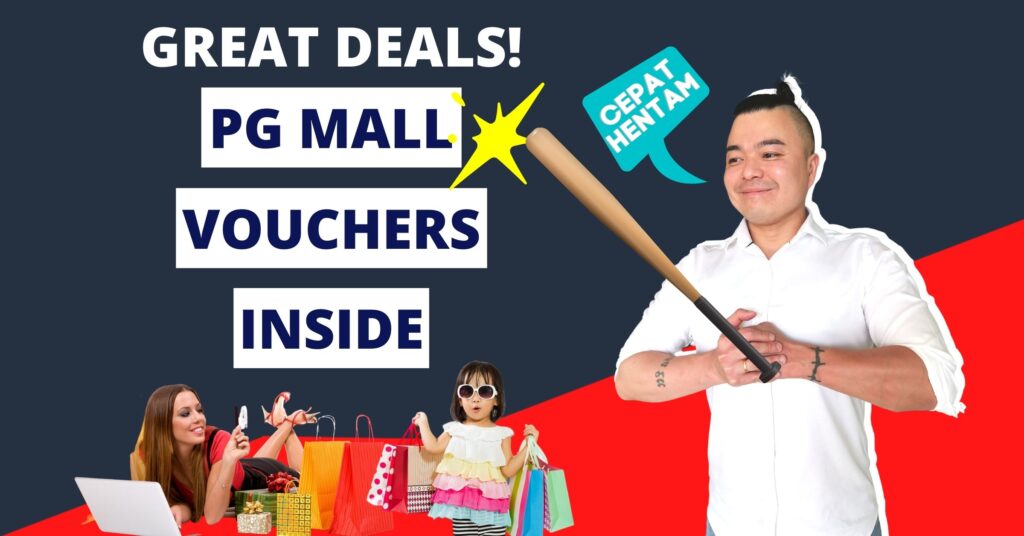 I have some excellent news for you! If you're a bargain hunter like me, you'll want to stop scrolling and pay attention. I have codes for RM20 and RM30 off so read on!
PG Mall is Malaysia's #1 e-commerce platform. It's been established since 2017 and it's the only truly local e-commerce platform in Malaysia. According to iprice insights, PG Mall is the 3rd largest e-commerce site in Malaysia with a staggering 4,087,400 monthly visits! That's a lot of people!
PG Mall also accepts all forms of payment gateways and e-wallets so you can gather points with Boost, TNG eWallet and Grab while you're shopping there. This is an excellent way to maintain your level/tier.

They are also Proudly Local. During these challenging times, we should aim to jaga one another and help each other as Malaysians. Big international brands don't depend on our support to stay afloat. Your corner nasi lemak makcik and other Malaysian brands do. It's the least we can do to be unneighborly and support each other during the COVID-19 pandemic so we can pull through TOGETHER.
From July till December 2020, PG Mall is running their Proudly Local Campaign. Use the link to shop for essential home products made by Malaysian companies and get up to RM30 off! This includes all your favorite food items and snacks like OLDTOWN White Coffee and Hup Seng Cream Crackers, which coincidentally go very well together!
KBBM20 gives you RM20 off with a minimum spend of RM50 and KBBM30 gives your RM30 off with a minimum spend of RM100. That's a 40% and 30% instant rebate! It's really a lot. Support local with #BarangBaikBarangKita!
If you hit the minimum spend with KBBM20, Munchy's Lexus Chocolate Cream Sandwich (456g) which originally retails for RM8.99 will only be RM5.40! You will not find a better price anywhere else. Not even close! Trust me, I checked with Hargapedia. It's almost RM2 less than the cheapest listing.
For new users, PG Mall has also tied up with several banks and phone loyalty programs to reward you with even more discounts!
Public Bank
Valid from 5th Oct – 31st December 2020
Exclusive for new shopper
20% off minimum spend RM 30 (capped at RM 20)
Available on Public Bank website
Maybank QRPay
Valid from 12th Oct – 11th Nov 2020
Exclusive for new shopper only
Enjoy RM3 OFF with minimum spend of RM15
Huawei
Exclusive for new shopper only
Enjoy RM3 OFF with minimum purchase RM15 above
Available FOR  Huawei user only
OPPO
Valid from 5th Oct – 31st December 2020
Only for New Shopper
RM3 OFF with RM15 minimum spending
Available on Oppo apps
What are you waiting for? Shop now!

About PGMall:
Website: https://pgmall.my/?Source=Blogger&BloggerID=643
Facebook: http://www.facebook.com/PGMallMalaysia
Instagram: http://www.instagram.com/pgmall.my/
Telegram: https://t.me/pgmallofficial001
#PGMall #PublicBank #MaybankQRPay #Huawei #Oppo #onlineshopping #shopping #MalaysiaNo1ecommerceplatform #ecommerceplatform #Shopnow #Shoponline #ByMalaysiansToMalaysians #BarangBaikBarangKita #PGMall4u