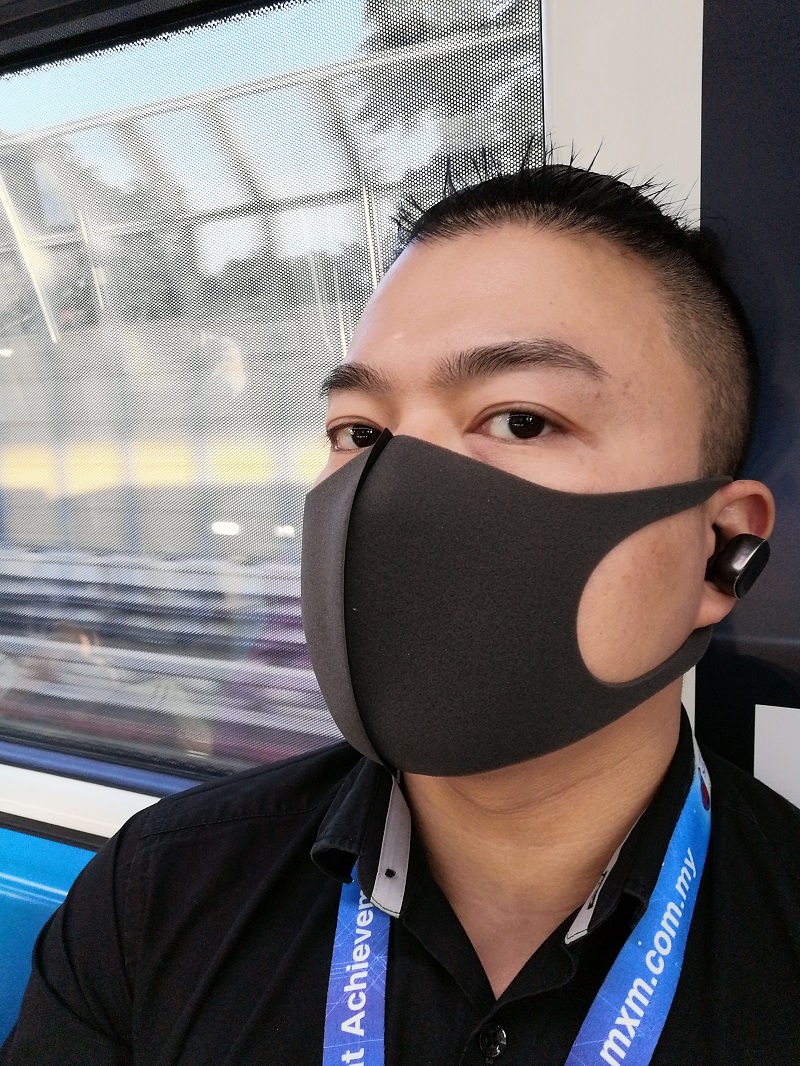 We were both down with the flu last weekend so we didn't go out much. We're both still recovering. Influenza will mess you up for at least 2 weeks. There's been a virulent strain going around this year. You can hear coughs and runny noses in the office and LRT/MRT and people start falling sick. We even ran a fever for a couple of days, but we're both much better now.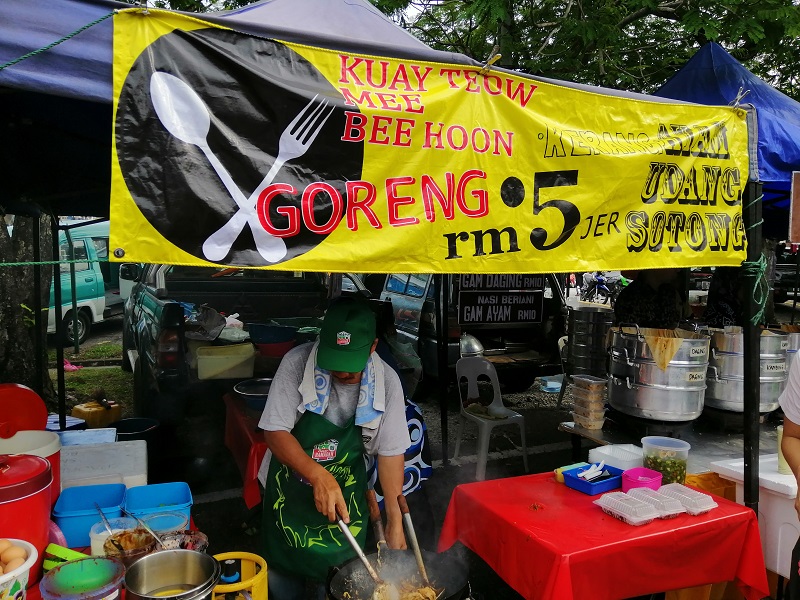 We headed over to the USJ 4 Bazaar Ramadan late Saturday afternoon. My experience tells me the best time to go is around 5 pm. That's when all the stalls are running in full gear (but also when the crowd is at its peak). USJ 4 is the closest big Ramadan bazaar. I believe the biggest in Klang Valley is either in Shah Alam or Kelana Jaya.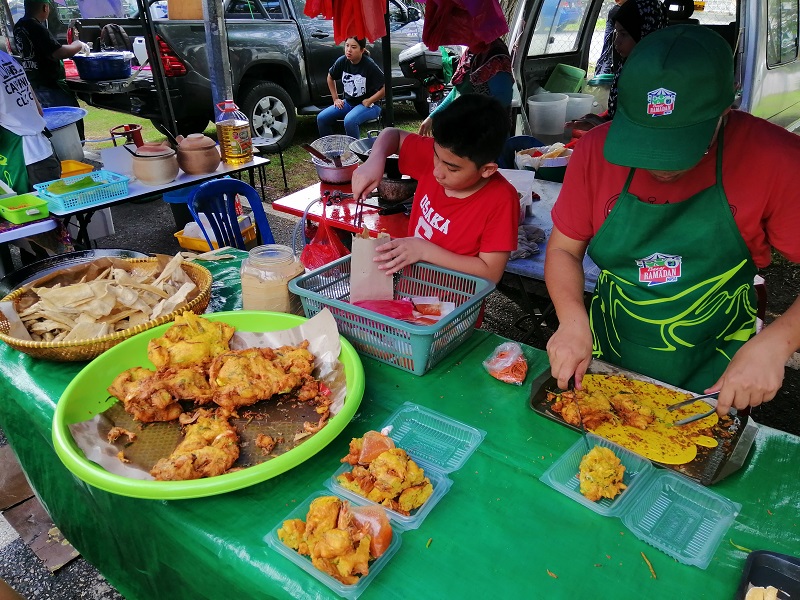 I was tempted by this huge cucur udang so I got one at RM 5. It's more like a pancake udang. That's how big the thing was. Unfortunately, it was too doughy and thick so I didn't enjoy it. I had to pack the leftovers into my lunch box for the next two days. It also looked like they had huge prawns in the cucur but compared to the sheer amount of dough, the shrimp was almost negligible.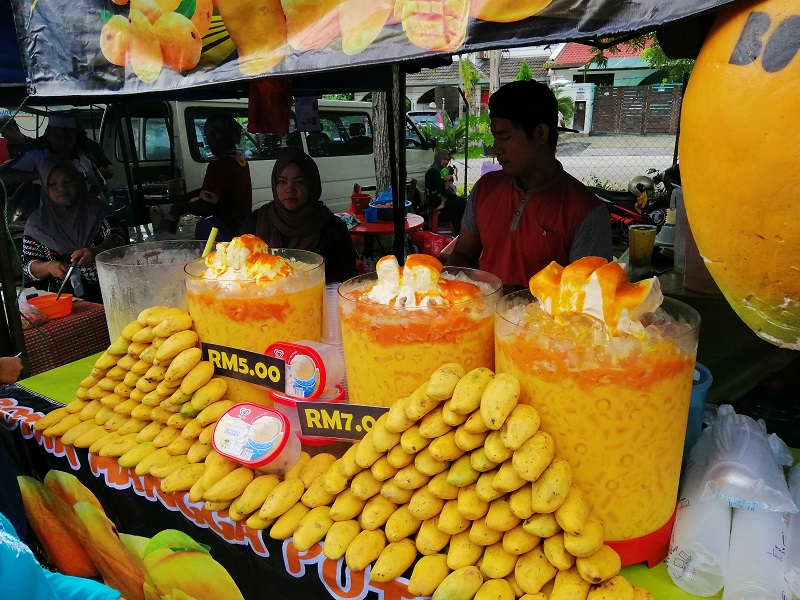 One of the most tempting drinks in a Ramadan bazaar is the mango juice. This is an upgraded version with sweet mango cubes and vanilla ice cream piled on top. I've had these drinks at pasar malam before but they're usually watered down and dismal. I had one just a couple of months ago with Mandy at the Setia Alam pasar malam. We were both disappointed. We got watermelon juice this time instead and loved it.
The longest queue at USJ 4 Bazaar Ramadan each year belongs to the nasi briyani run by Arabs at the very end of the bazaar. They always have an insane number of people lining up for their food! I tried it last year and it was decent, but not something I'll spend 30 minutes under the hot sun waiting in line for. I gave it a pass this year. The murtabak opposite this stall also has a long line of people.
I also got a Roti John Beef Special with Egg and Cheese for RM 11. For the uninitiated, Roti John is a long submarine bun filled with savory minced meat (usually beef or chicken) and wrapped with a thin egg. It's then slathered with black pepper sauce, mayo and chilli sauce. I enjoy eating this calorie bomb, especially when it's hot off the grill. This one is good but I wish they had more meat filling.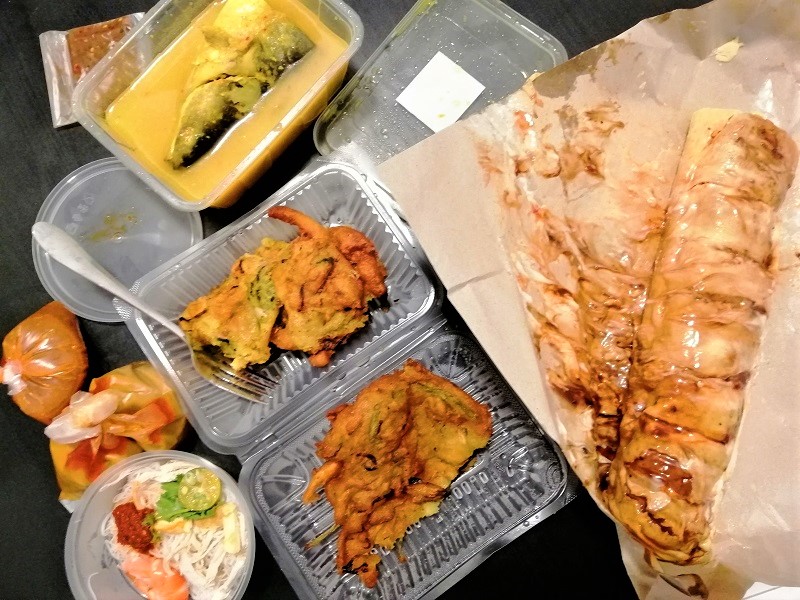 Mandy enjoyed the Malay style Sarawak laksa that she got. My favorite among our haul was the ikan patin tempoyak. Tempoyak is fermented durian and ikan patin is a type of catfish. Combined it results in a thick, gooey gravy that's acidic and appetizing. It's delicious when eaten with rice! I always love this dish and have even eaten it in Temerloh, the birthplace of ikan patin tempoyak.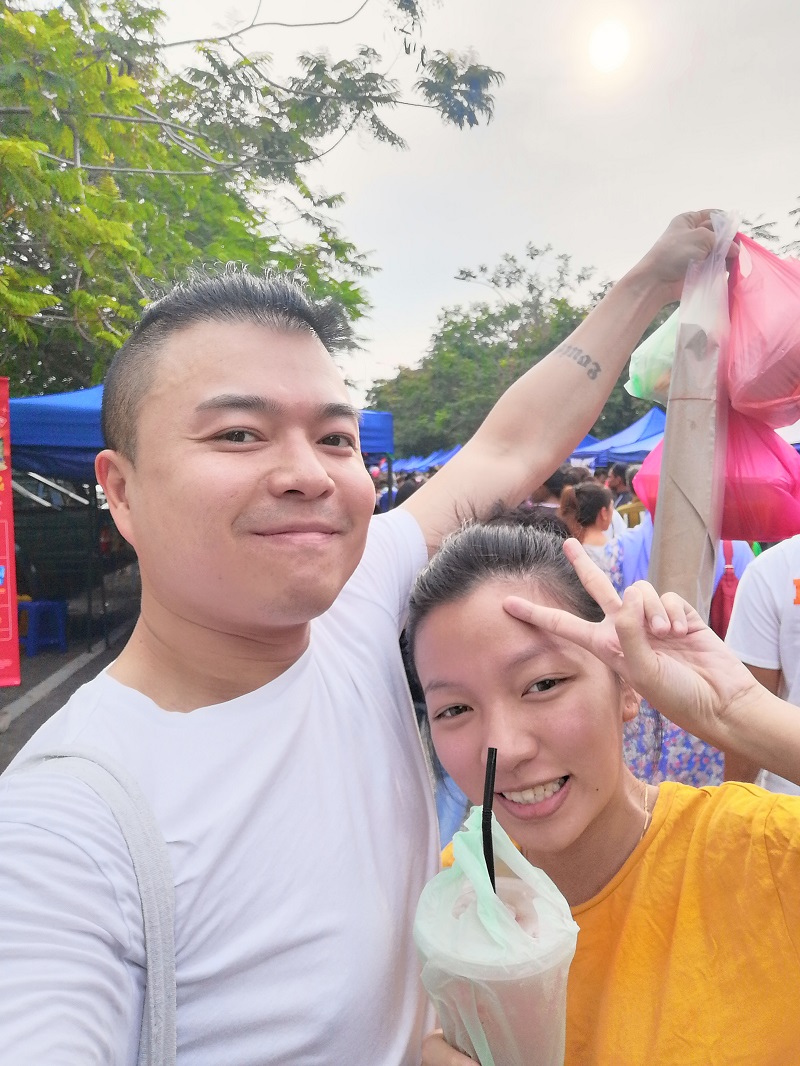 Walking around the neighbourhood Ramadan bazaar is a fun thing to do during puasa month. It's crowded and you have to jostle with sweaty, sticky, smelly people from all walks of life (read: dubious provenance) so it's not something I want to do every day. But definitely worth at least one visit.
I was craving for chicken rice over the weekend so I cooked up a batch with 2 kg of chicken legs. I boiled the chicken legs with lots of chopped spring onions, garlic, and ginger. I also put chicken stock powder into the broth. This broth infused with chicken essence and oils was then poured into raw basmati rice to cook my chicken rice.
I later learned that a lot of people steam the chicken in a steamer with sesame oil instead. I do it this way coz it's more efficient to boil large quantities of chicken but Mandy says steaming it results in a smoother chicken texture. I'll try that next time.
I've also been having a lot of "Sandwich Days" lately. Been craving for these naughty empty calories sandwich bread. I eat them with lettuce, sliced tomatoes and fried Danish luncheon meat or deli ham and a side of scrambled eggs. Delicious!