This is a compilation of the things we did during the previous weekend and the Wesak/Nuzul Al Quran break. I write these things so I can look back and see what we've done together so far. Mandy isn't huge fan of Malay food but she saw Restoran Warisan Sambal Opah while I was picking her up from work one day and wanted to try it.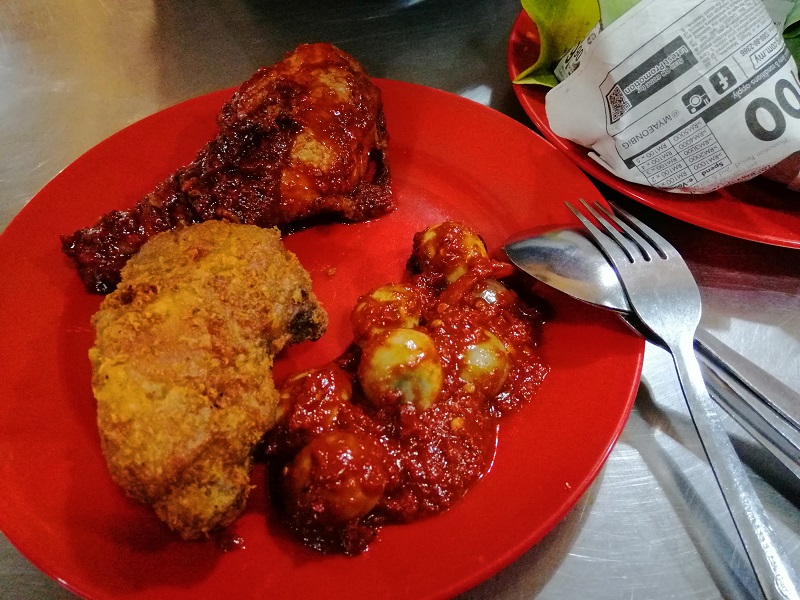 This place is really good. I used to eat here often when I was working in production coz they open till late (up to 5 am). It's not uncommon for shoots to wrap up around 1-2 am so it was a good place to get hot food after work. Their hot nasi lemak is delicious and they have lots of sides to go with the nasi lemak.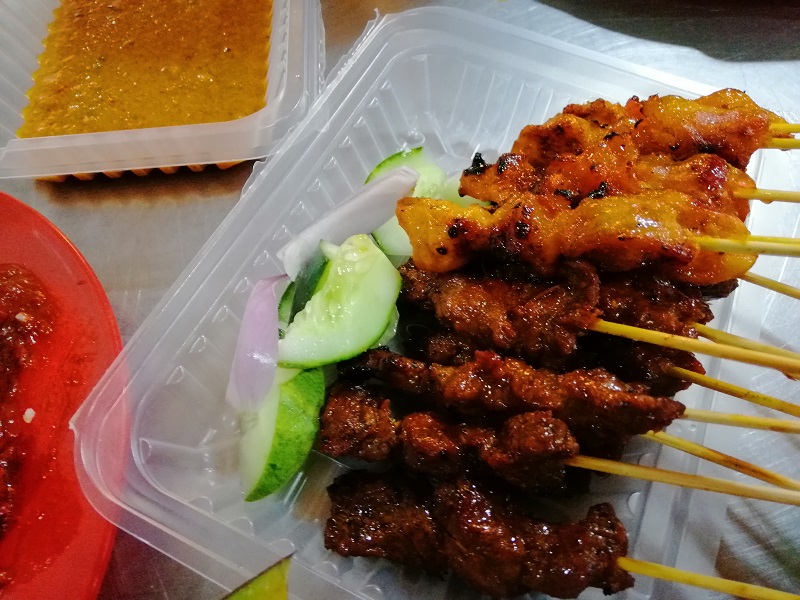 We also ordered a bunch of satay coz Mandy was craving for it. They're all very delicious. This was so good that Mandy wanted to tapau the NL to bring home to eat during Wesak break.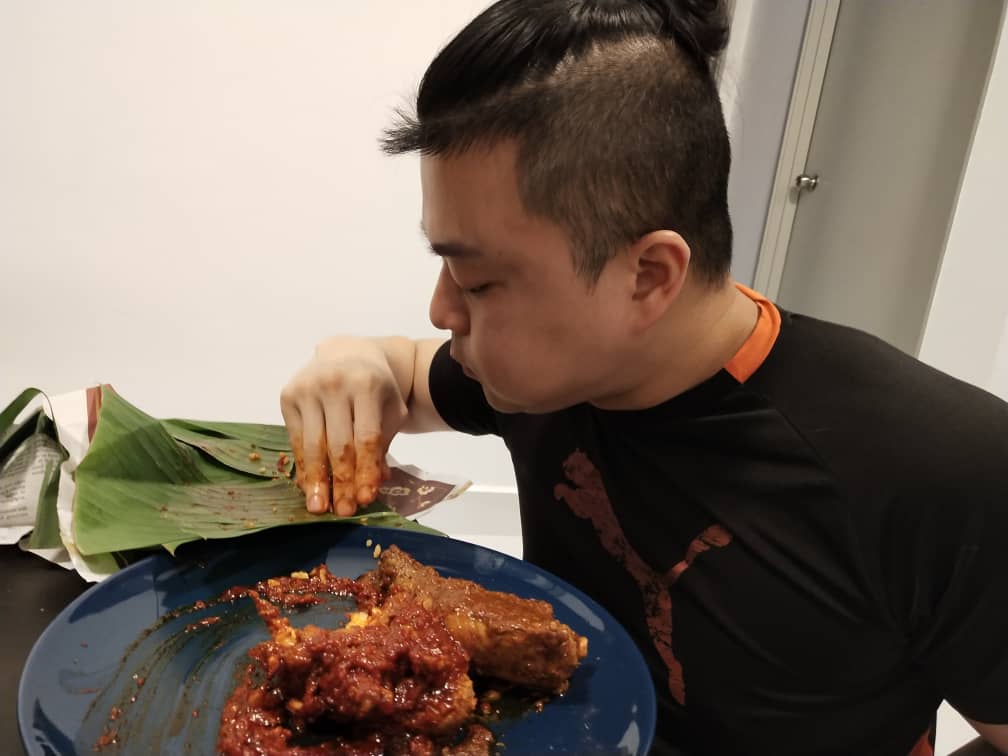 I love eating NL with my hands but I'll only do it at home. Yum!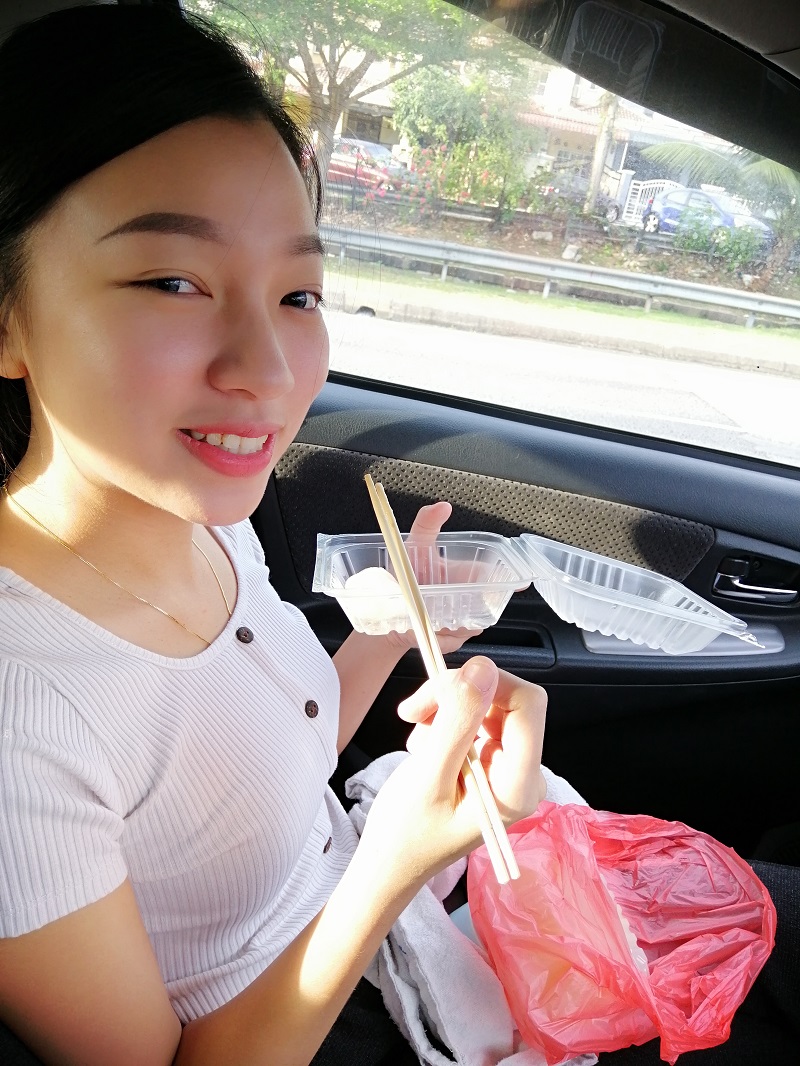 I didn't have work on Nuzul Al Quran either while Mandy was working as usual so I drove her to work. She's been wanting to try the dim sum opposite our condo for a while so I stopped and tapau some har gao and lau sar pao for her.
We went to watch Pokemon Detective Pikachu coz Mandy is a Pikachu fan. I would have preferred to watch John Wick 3. We headed over to Kedai Kopi Malaya for some food before the movie. Mandy wanted to eat chicken chop there. I ordered a nasi lemak ayam goreng berempah. It was decent but nothing special. It was such a hot day I got heatstroke while eating, despite it being an air-conditioned outlet.
Mandy saw this M&M flavoured popcorn at the cinema so we got one to share. It turns out it wasn't M&M flavoured – it's merely regular popcorn with a bag of M&M slotted in front and packaged in M&M branding. Very misleading advertising.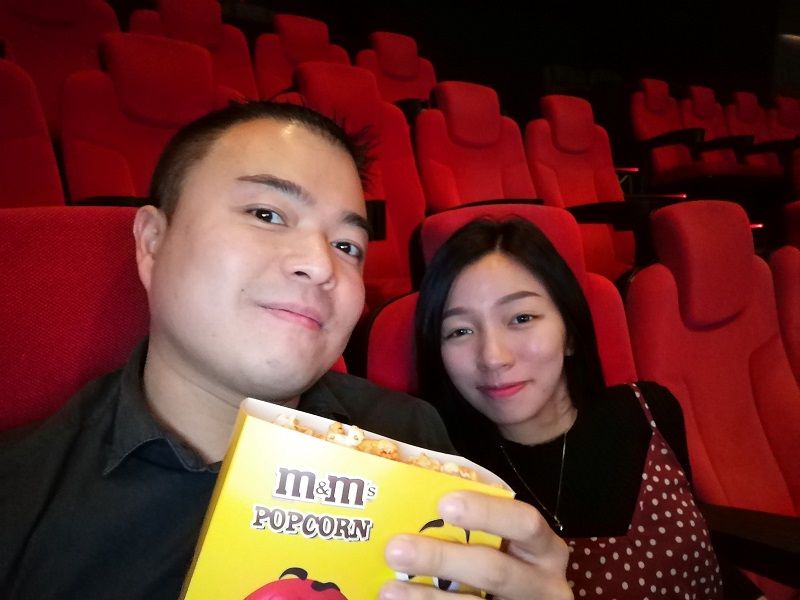 The Pikachu movie was predictable and boring for me but Mandy seemed to like it.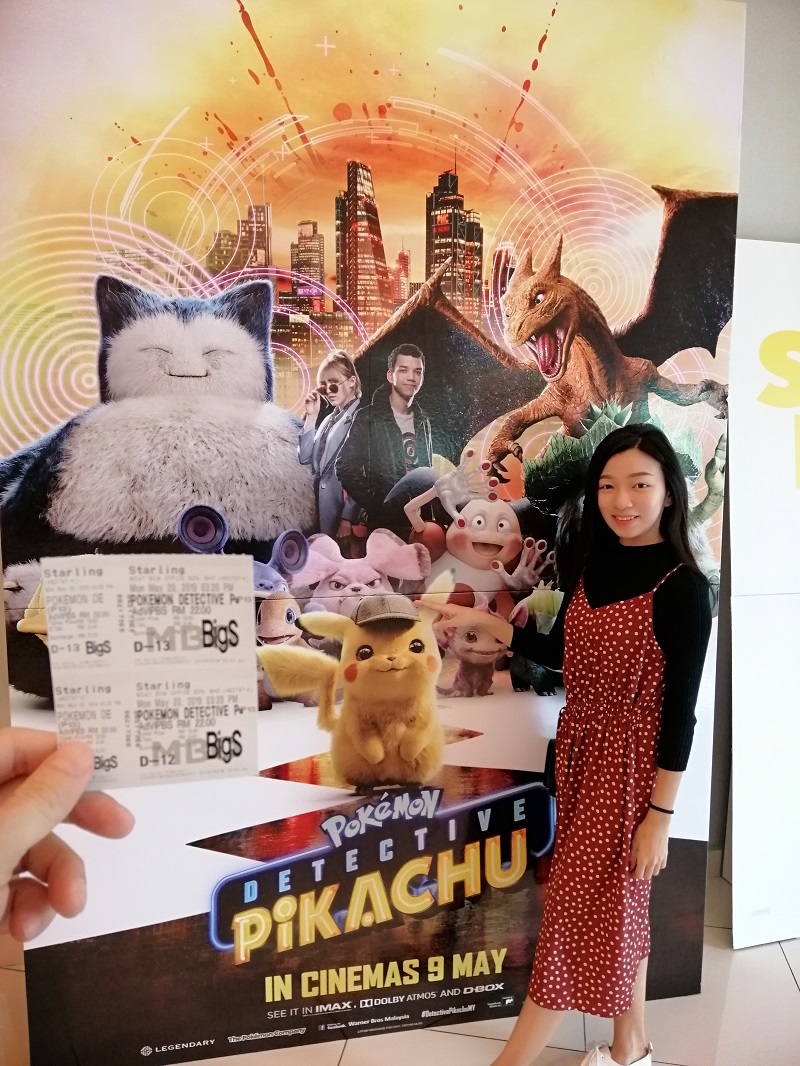 You might enjoy it if you're a Pokemon fan.
We headed to SS14 to eat BKT at Mandy's favorite bak kut teh place. They have really delicious dry BKT with generous portions of meat. I really enjoy their salty and savoury dry BKT but they use so much salt and MSG you'll be extremely thirsty after.
Mandy always orders the mushrooms too.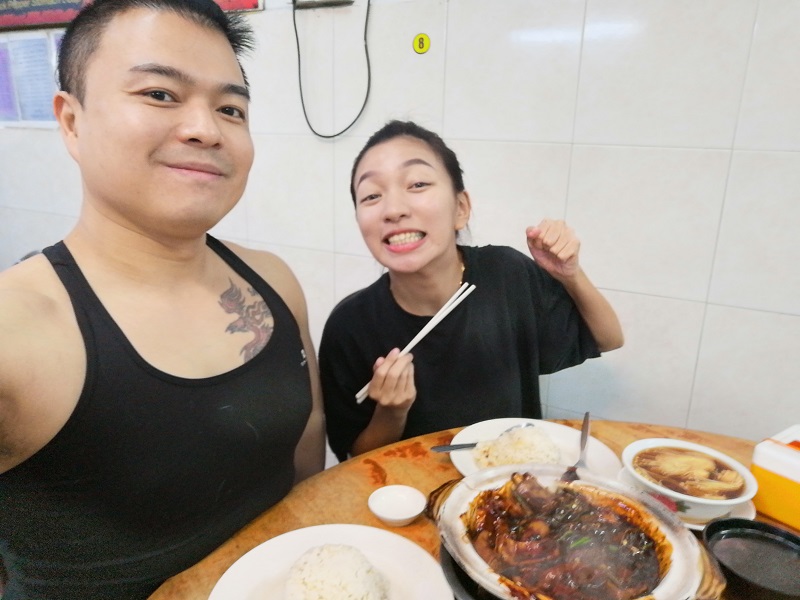 This is the perfect thing to eat on a rainy day!
I was in the mood to cook noodles so I made jjajangmyeon with thin yellow egg noodles and lots of seafood. I got 250 grams of prawns and 250 grams of mixed seafood. I also bought zucchini – you can't have jjajangmyeon without it coz it provides and important crunchy texture to the noodles and cleans your palate so the bean sauce isn't too cloying.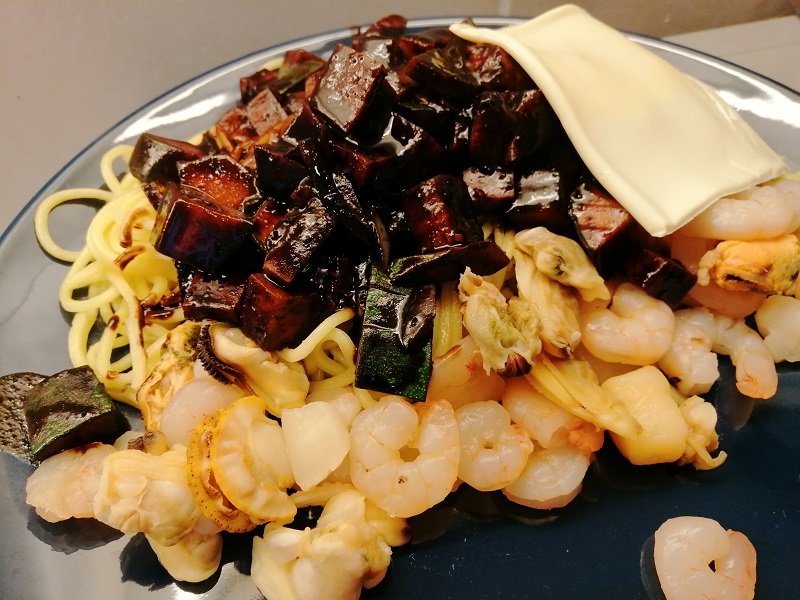 Best eaten with a slice of melted processed cheese on top!
It's durian season again and I bought a 1.5 kg Musang King for RM 48. It's still quite expensive now but it'll get cheaper in the coming weeks.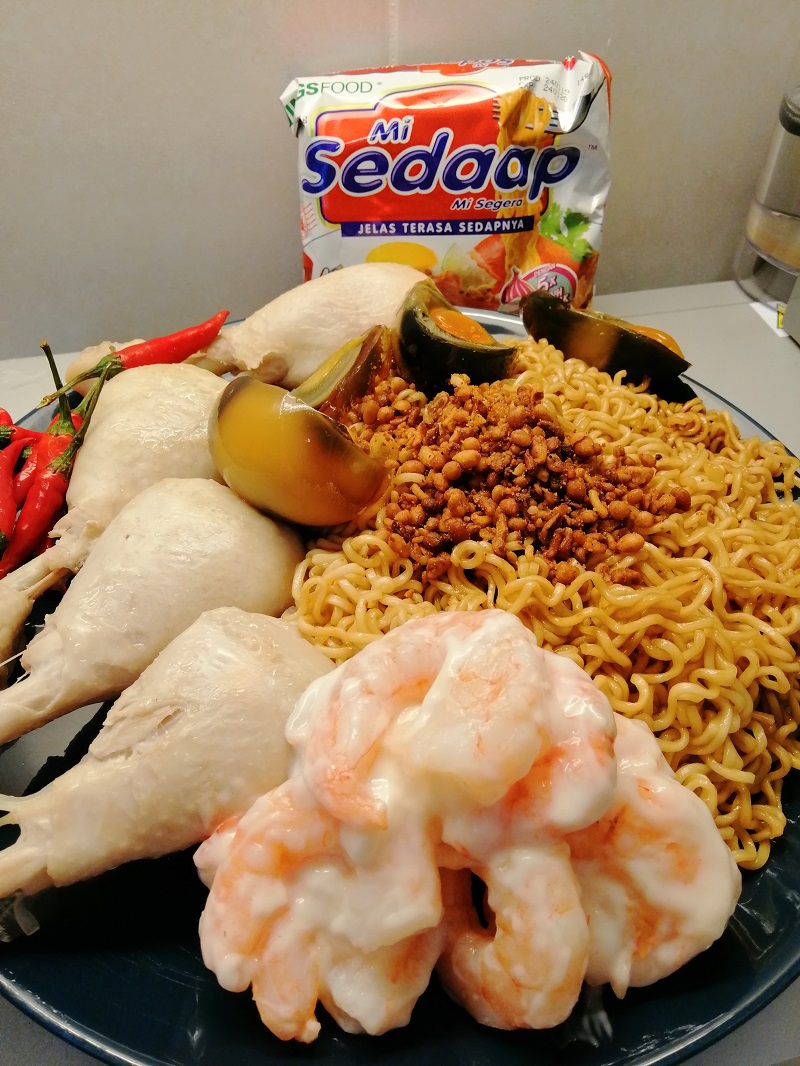 I need to go on a diet coz I've been eating too much these few months. Our pre-wedding shoot is coming up in two months so I need to slim down before that. This is the last cheat meal I'll be having until our pre-wedding shoot. I swear! From now on it's carefully portioned meals with no extra calories until I reach 73 kg. Determination!!!