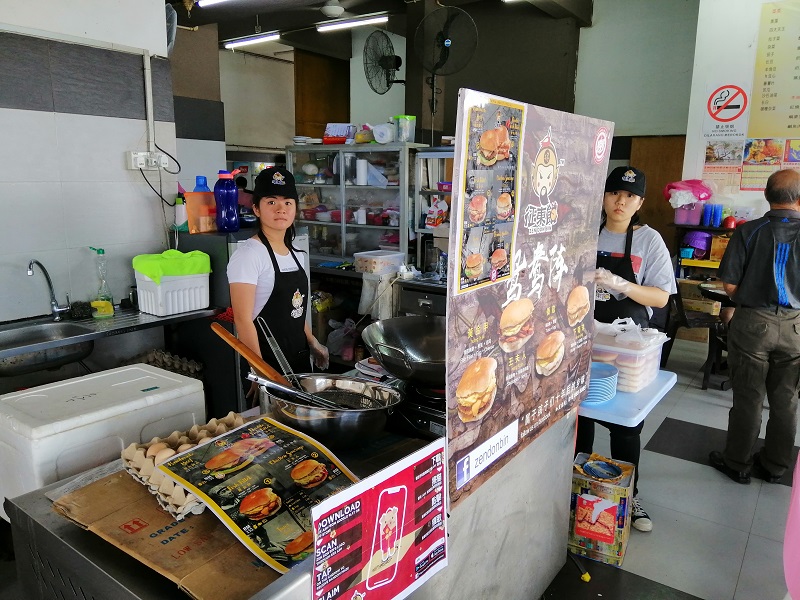 I just came back from a short trip back to Sibu to clean my mom's grave. It's Ching Ming, an annual practice by Chinese for remembrance of the dead. I brought along Mandy along and the first thing she wanted to eat was Foochow red wine mee sua. We headed to Happiness Café in Delta – they do one of the better versions in town. I wanted to eat kampua mee but I couldn't resist ordering this too.
It's a new stall selling kompia burger! Technically, this is chu nu miang – the sweet and soft version of kompia. I think it's called thus coz chu nu means virgin in Foochow and virgins are supposed to be sweet and soft. Don't quote me on that though. My Chinese is terrible and I could be making all these up. I asked the two ladies manning the stall if it's their own stall but it turns out they're only working here and couldn't tell me the background of the stall.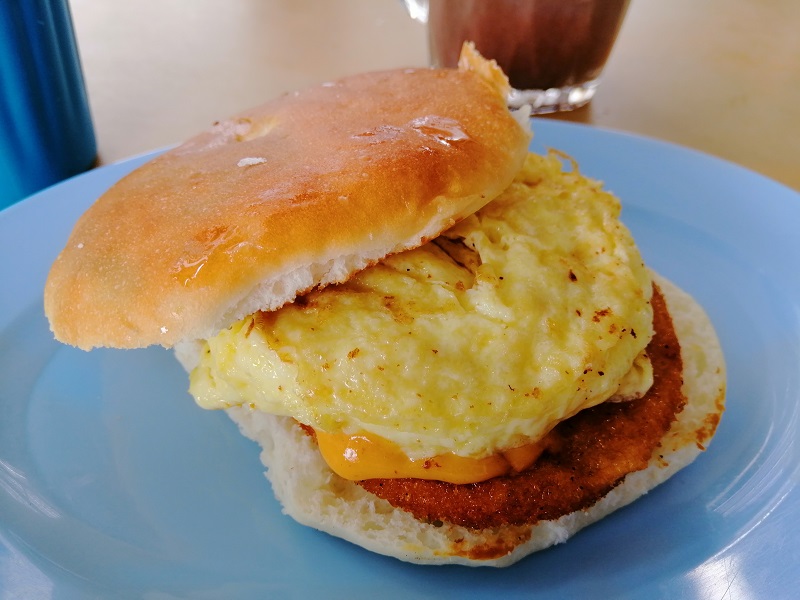 The stall is called Zen Don Bin and they have different types of kompia burgers with beef, sausage and fish fillet patties. I asked for a recommendation and they unreservedly told me the Fish Fillet Burger with Egg and Cheese (RM 3.90) was their bestseller. This actually tasted pretty good! I liked the crunchy fish fillet and the creamy egg with the pillowy soft chu nu miang. Nice!
I also had my kampua mee fix. This is a tossed dry noodle that's a Sibu specialty. You don't find a lot of people making this with lard nowadays. There has been a trend of using vegetable oil on the pretext that it's a healthier option. I suspect it's also a cost-cutting measure too since lard is significantly more expensive. I love the ones with lard.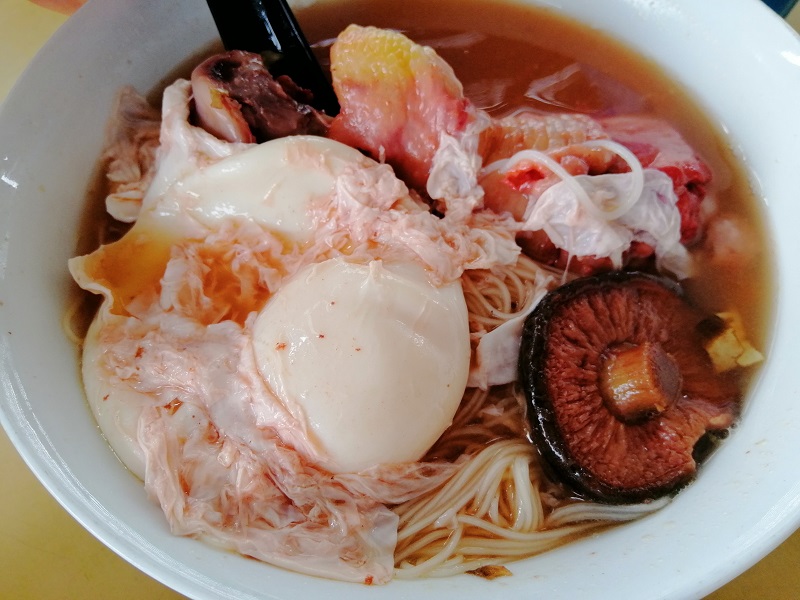 Mandy had the Foochow red wine mee sua. This is chicken soup with Foochow unfiltered red wine with sediment. It tastes surprisingly good. I'm not a fan of this dish but they do a really nice version here.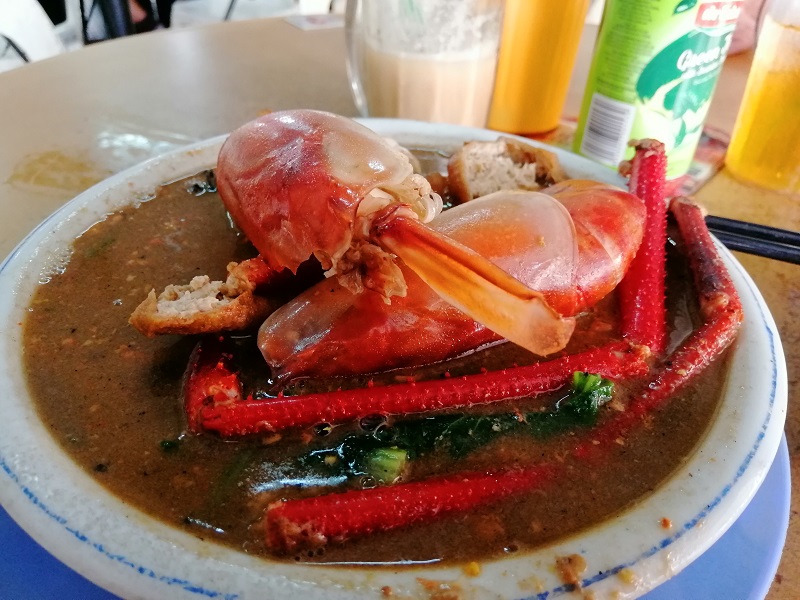 Of course, you can't leave Sibu without trying the Big Head Prawn Noodles. These are freshwater prawns with huge heads that's cooked into a Foochow style soup dish. The noodles are fried then boiled and it's quite a distinctive local taste. The head juice from the prawn heads leach into the soup, adding tons of flavour.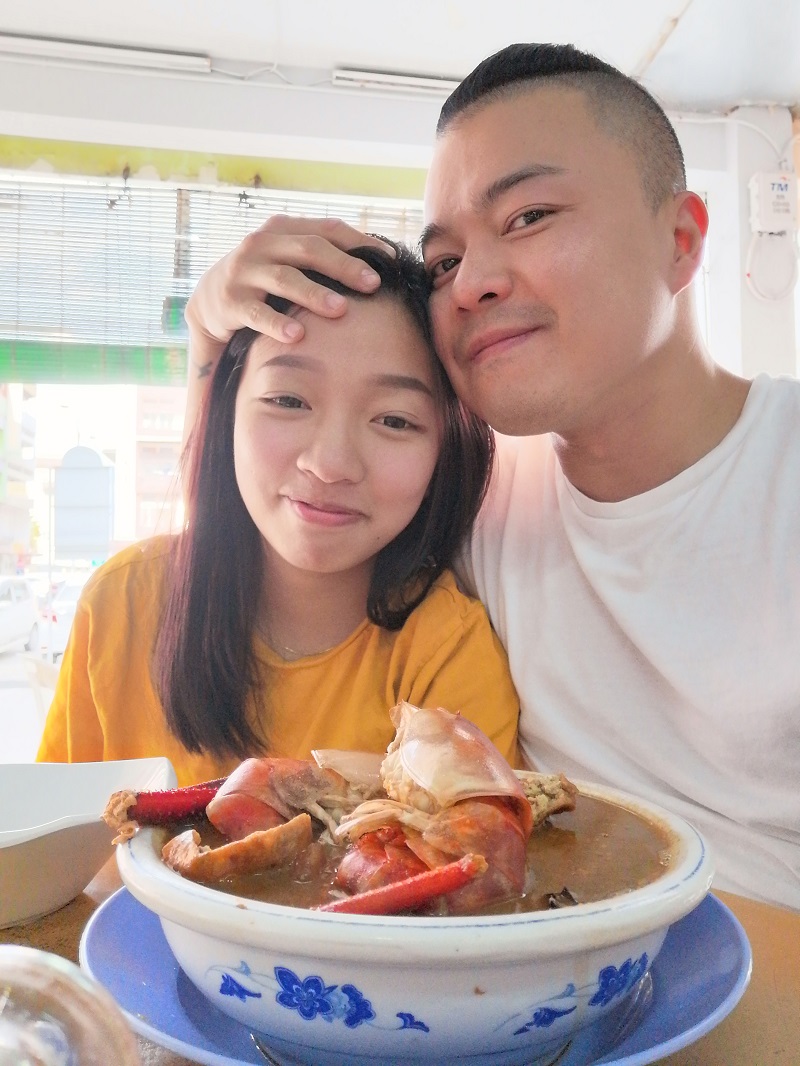 This dish costs RM 38 at Bosco Café, which is considered a reasonable price. A lot of other places charge upwards of RM 50 for this.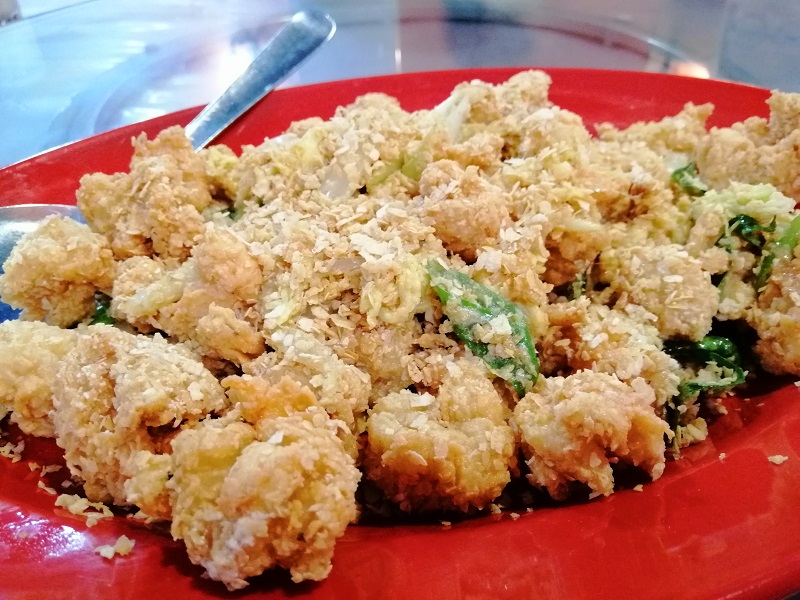 My sister came back in the evening with my niece and nephew so we went to pick her up from the airport and headed to Ruby Restaurant for dinner. This is a favorite among our family. The must have dish here is their butter prawns but since my niece is allergic to dairy, we went for the Nestum prawns instead. It's not as good, but decent.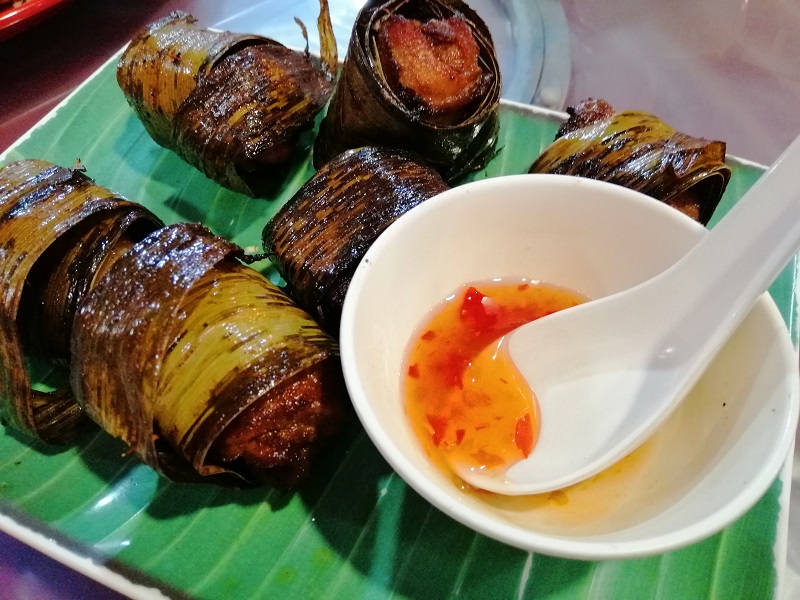 We also had their famous pandan chicken. These are dark boneless chicken pieces marinated in various spices before being stuffed into a pandan leaf and grilled. It's smoky, sweet and delicious!
I also ordered midin belacan – a type of jungle fern – for Mandy. You can't leave Sarawak without tasting midin. It's a crunchy type of vegetable with a core like okra – ever so slightly slimy.
This is sour lamb, another dish I always order at Ruby. The lamb pieces are tenderized till they're melt-in-your-mouth and tossed in a sour mayonnaise based sauce. Very delicious!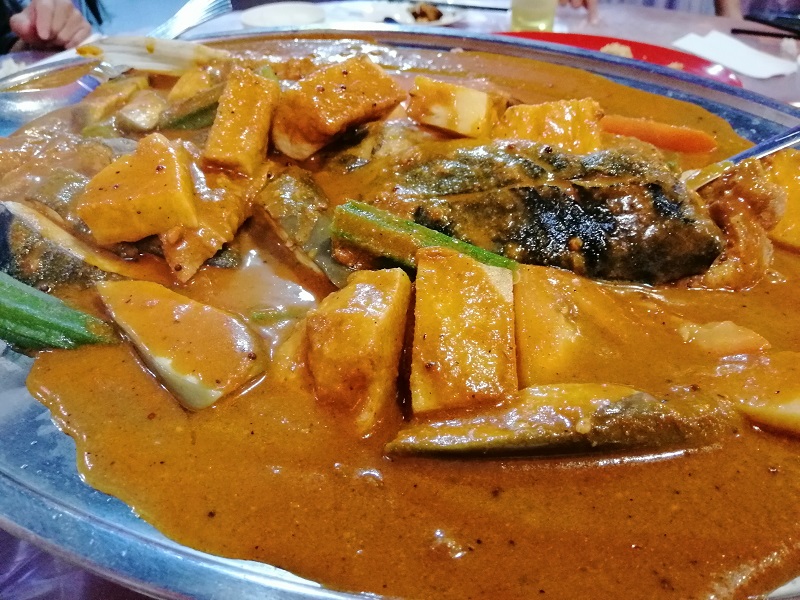 We also ordered a tapah curry fish head since there were so many of us. Tapah is a local fish that's similar to catfish. The flesh can be incredibly fatty due to their sedentary lifestyle but it's a real treat – creamy mouthfeel juxtaposed with firm flesh. This is quite a small fish head but costs RM 63. Tapah is a local favorite so the prices tend to be higher.
The meal came up to RM 186 for the 4 of us plus 2 children. We usually run up at RM 50 bill for two pax so this seems par for the course. I feasted until I was absolutely stuffed! This is one of my favorite places to eat in Sibu.
Mandy has never been to the Sibu pasar malam before so we headed there after our dinner. Our pasar malam has lots of stalls specializing in pork. Sibu is a majority Chinese town so pork is the choice of protein here. You can get various different cuts of meat from pork belly to tail to even a full pig face!
I bought a few pieces of chai kueh and also a crispy apam balik. Both were dismal. I had better versions of both during my Penang day trip for work before coming back to Sibu.
It was still fun to walk around town and do all the things I normally wouldn't do. It's nice to see my hometown from the perspective of someone else too!
Part II of my Sibu Ching Ming trip coming soon!