I used to date a married woman when I was working in Sibu more than 10 years ago. Malu apa bossku? I've always been very open about my colorful past. She tackled me at a vulnerable time in my life – I had just gotten out of drug rehab and started reintegrating back into polite society. This older person/cougar tackled me on my first week out! I know now that she was after my (relatively) young and succulent body but hey, sometimes we the buaya, sometimes we kena buaya. 🐊 It all works out in the end.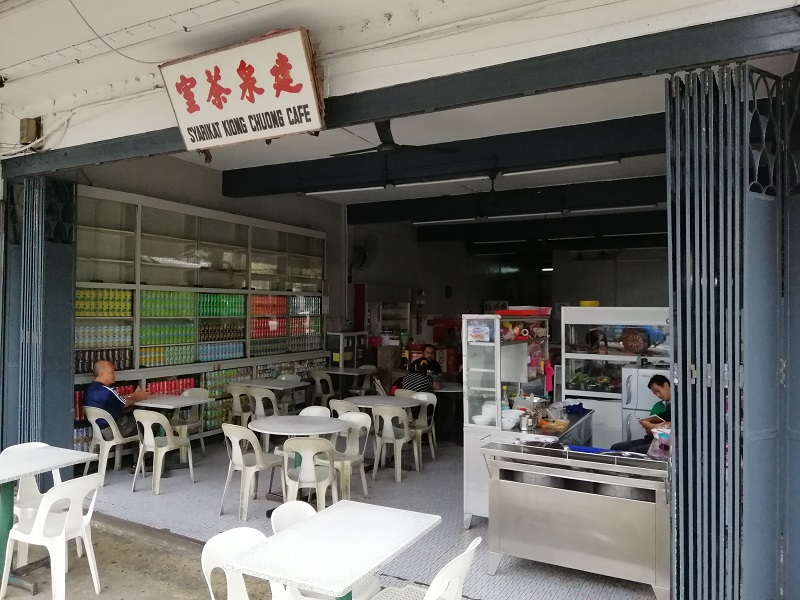 Anyway, this older person used to pick me up from my workplace and bring me out for lunch. Her favorite place was Syarikat Kiong Chuong Cafe. This was an old eatery behind my office then. My current girlfriend, who is infinitely more beautiful and younger than this old hag, commented that the owner must be OCD to arrange the soda cans like that. It's actually a very common decoration in old coffee shops like these. BTW, I've also told her this anecdote from my past coz I love her.
The interesting thing about this place is that they're renowned for their speed. Most of their items are already pre-fried and placed in the cabinet within easy arms reach. You'll get your food within 5 minutes of ordering – no kidding. The corporate workers with their 1 hour lunch break practically demands this efficiency. I had missed this place so I thought I'll come back with my dad today for lunch.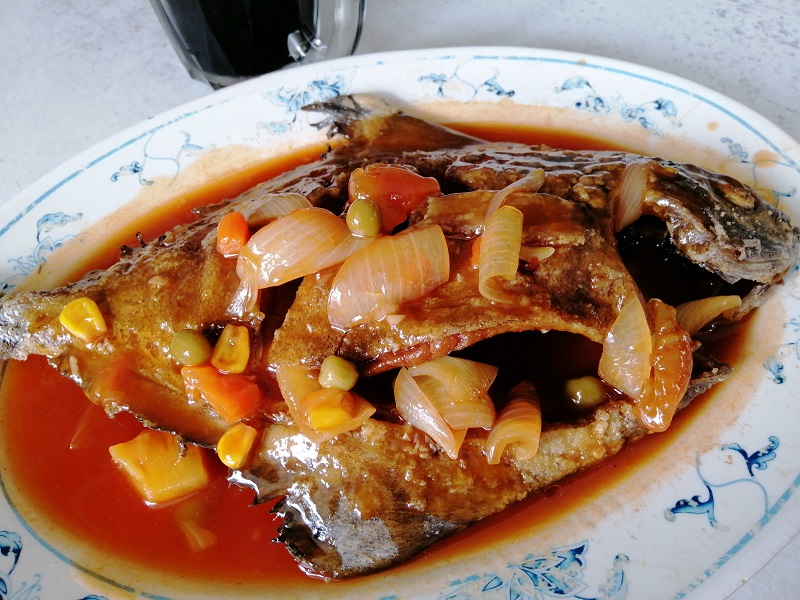 We arrived at 11:20 am before the lunch hour rush and ordered their famous sweet and sour fish. This is o chio (ikan bawal hitam) for RM 26. It's a pretty good sized fish and it's been deep fried so all the bones and fins are edible. I love their sweet and sour sauce too – I've also had their sweet sour prawns and both are equally good. I would say this is one of the items people order most often here.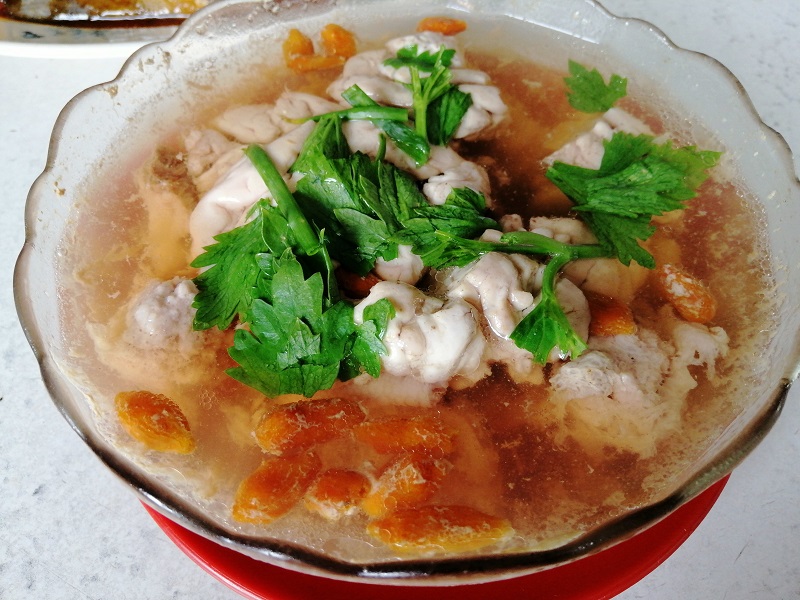 I also got their pig brain's soup since it's the Year of the Pig. You hardly ever see pig brain being offered in KL – these more intense and unapproachable types of offal are usually more common in smaller towns. The pig brains here is quite intense tasting – you won't mistake the flavor. I like it though. It's stewed with chicken feet, pork bones, and their homemade pork balls so there's not just pig brains inside this soup.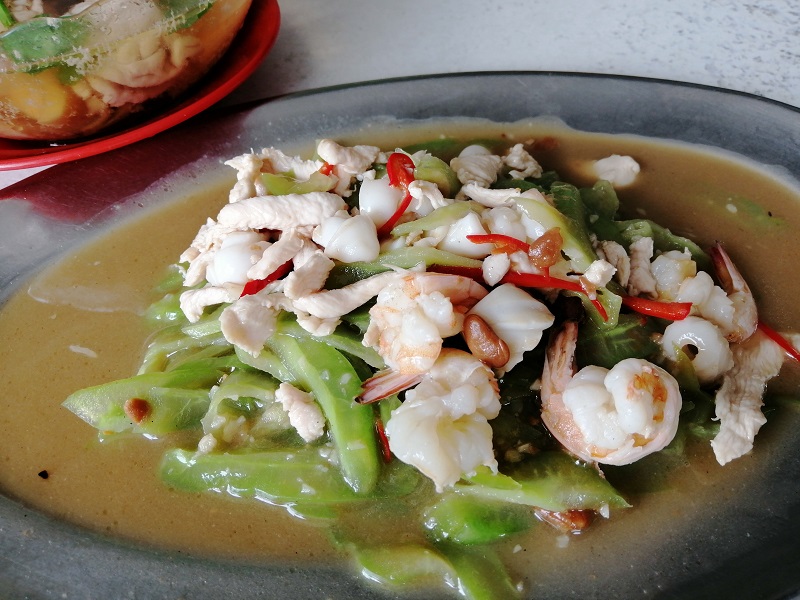 The vegetable quota was filled with this bitter gourd stir fried with taucu and assorted seafood and pork. I like the addition of sweet prawns and sotong. The chaps at Syarikat Kiong Chuong Cafe are friendly and the food comes out fast. The total for these 3 dishes including rice was RM 43. The food is more like Foochow home cooking so don't expect fancy fireworks but if you're after a hearty Sibu-style meal, you can't go wrong here. I highly recommend them.