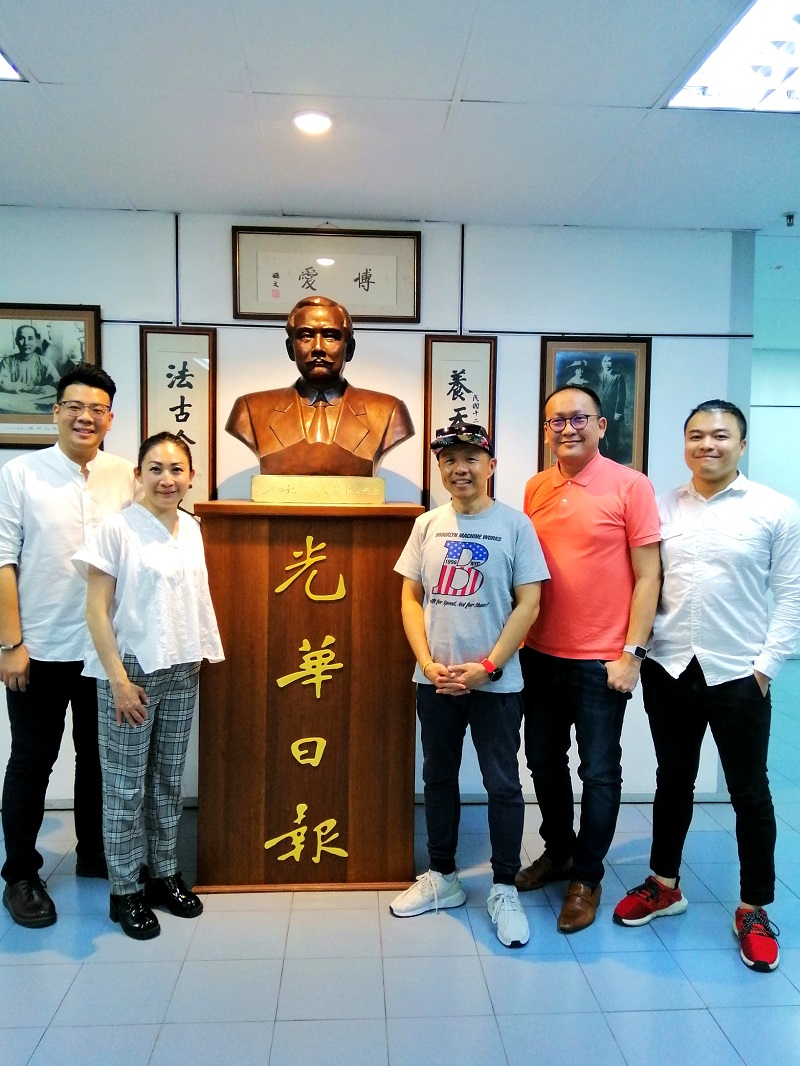 I was in Penang for a collaboration my company has with Kwong Wah Yit Poh recently. We stayed for a night at The Wembley @ St Giles and indulged in the famous island food scene. We flew in slightly before lunch so we headed straight to eat. Sam mentioned there was a rice vermicelli noodle served on top of steamed fish in Gurney Drive so we hunted for the restaurant.
This is har cheong fried chicken wings. It's chicken wings dipped in prawn paste before deep frying. It's crunchy and savory and came piping hot. Delicious!
This is their signature bee hoon steamed fish. It's important to note that this isn't a noodle dish. It's a steamed fish dish, but they pile rice vermicelli on top before serving. I have no idea why they do that – probably for added texture. It's good though – the noodles go well with the coriander-sugar-soy sauce mixture for the fish.
There's also an obligatory plate of vegetables.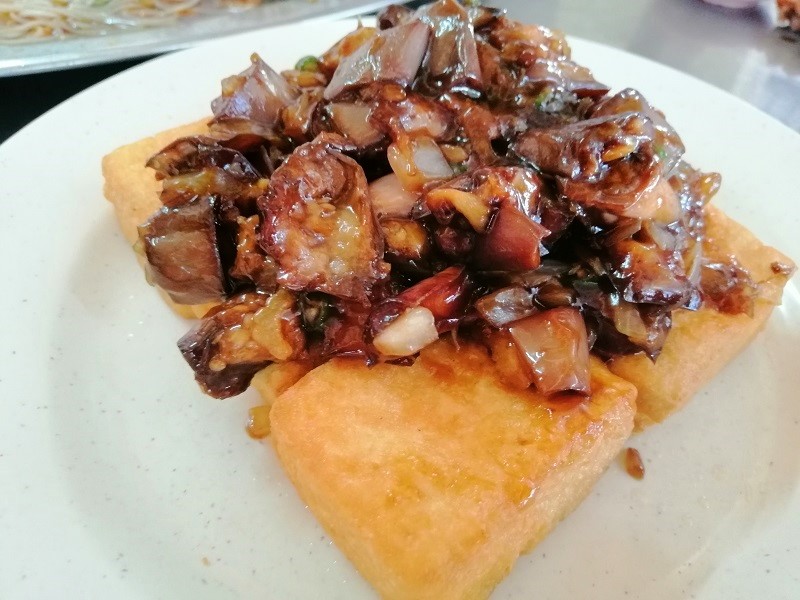 There's also house style tofu with mushrooms on top, which was delicious.
However, the outstanding dish for lunch is this claypot pork ribs with yam and burnt garlic. The gravy strapped my ass on a jetpack and launched me straight to Flavortown at Mach 1. 🚀 Fuiyoh! 😱 It was lip smacking good! I loved the smoky burnt whole garlic cloves. The tender, fall-off-the-bone pork ribs was succulent and combines well with the slightly chewy texture of the sliced yam. Insanely delicious!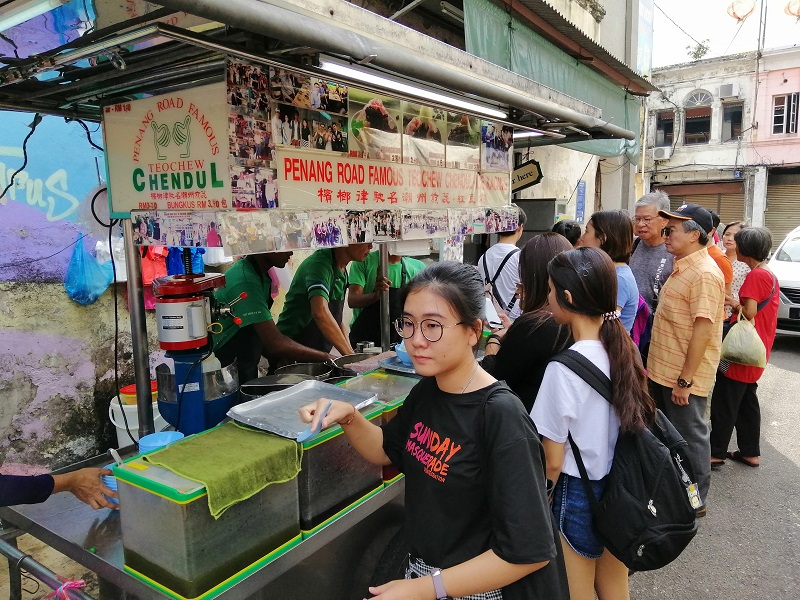 We headed to Penang Road Famous Teochew Cendol after lunch for some cooling cendol…
…and a plate of rojak to share.
The cendol is good but they've open so many branches throughout Malaysia that eating at the original has lost some of its lustre. The operation is very commercialized nowadays.
Dinner that night was at Da Shu Xia Seafood House. They have a spread of fresh seafood you can choose from. I've eaten here many years ago as well and they're quite good.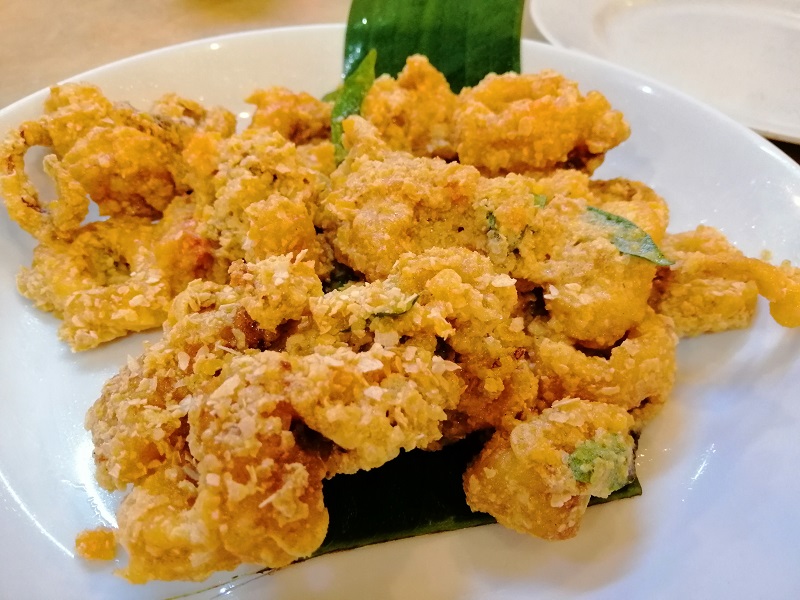 This is butter prawns. They're deep fried to golden perfection – crispy and hot.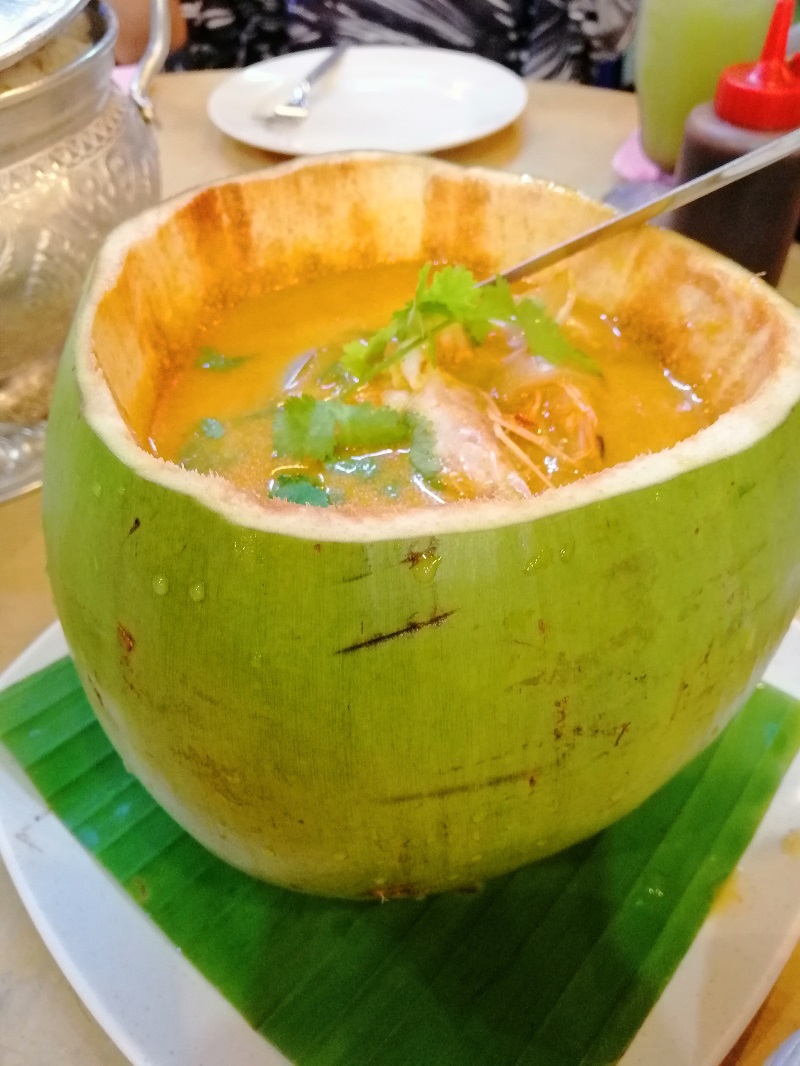 We also ordered a tom yam soup in a coconut that tasted yummy. The thick broth was more like gravy and goes very well with rice.
Of course, there's the obligatory vegetable dish. I believe this is potato leaves.
This is steamed fish Teochew style with tomatoes, tofu and
This is sweet chilli crab! The crab had a super hard shell and I got splattered on my face while trying to crack open the shell. I love the thick, starchy sauce.
We also had an order of clams (lala). This was the item I ate the most of since it was just in front of me. Haha.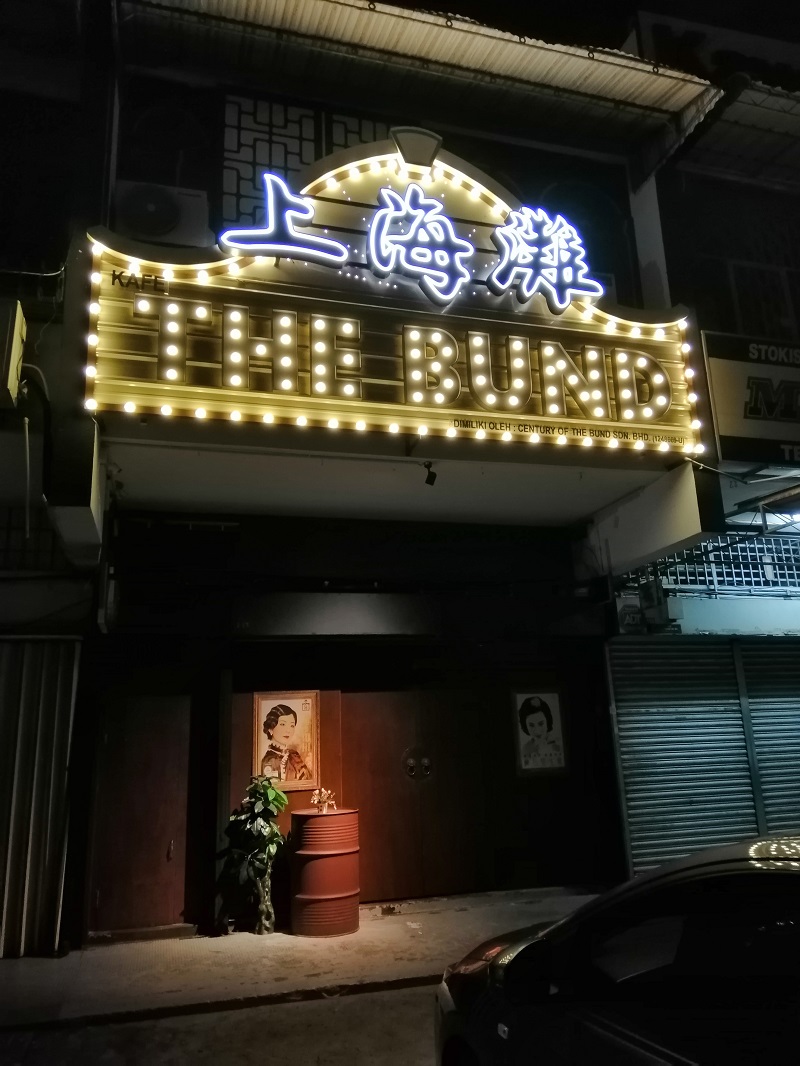 It's a satisfying dinner! We headed to The Bund. This is a hidden bar e.g. speakeasy design where the front façade is locked and you need to access the drinking hole through an obscure side entrance.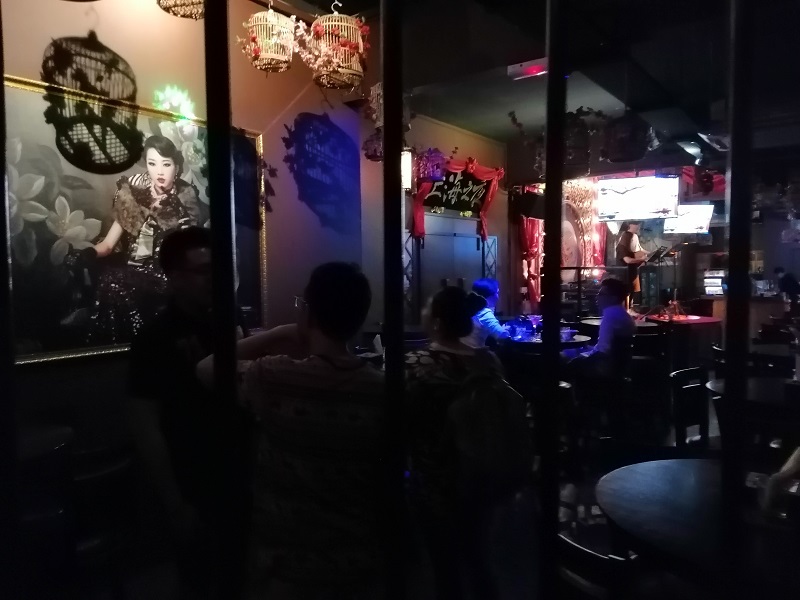 The ambience inside is nice and chill.
There are also two decent singers performing. I got them to sing a Chinese song that's been stuck in my head recently. Haha.
Part II coming soon!