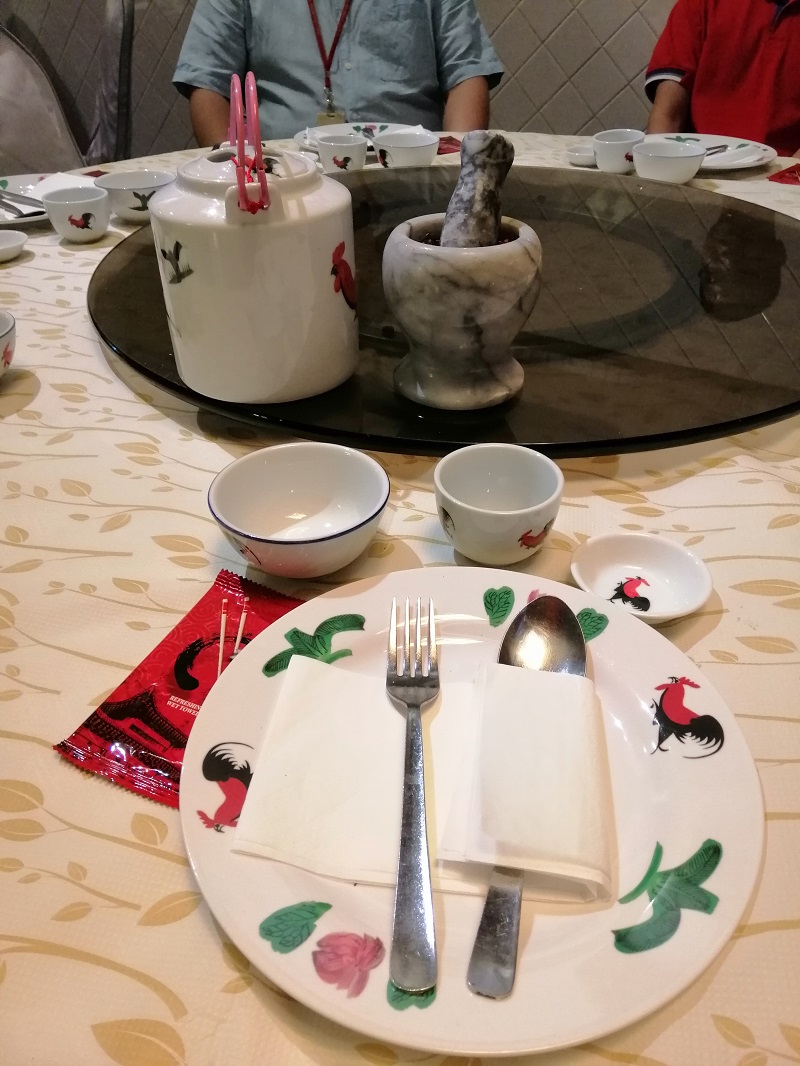 I'm heading to Penang again tomorrow so I thought I better post about the delicious meals I had during my previous trip there last month. This was a whirlwind work trip where I only had 10 hours on the island state. We headed straight for lunch at Chef Wang Fusion Kitchen after arriving at the airport.
Chef Wang Fusion Kitchen is a private kitchen setup where you need to reserve the tables and order the dishes in advance. I believe the chef is from China. The food here is really good. I was impressed. Our business partners pre-ordered the dishes and we occupied 2 tables. We were the only ones at the restaurant.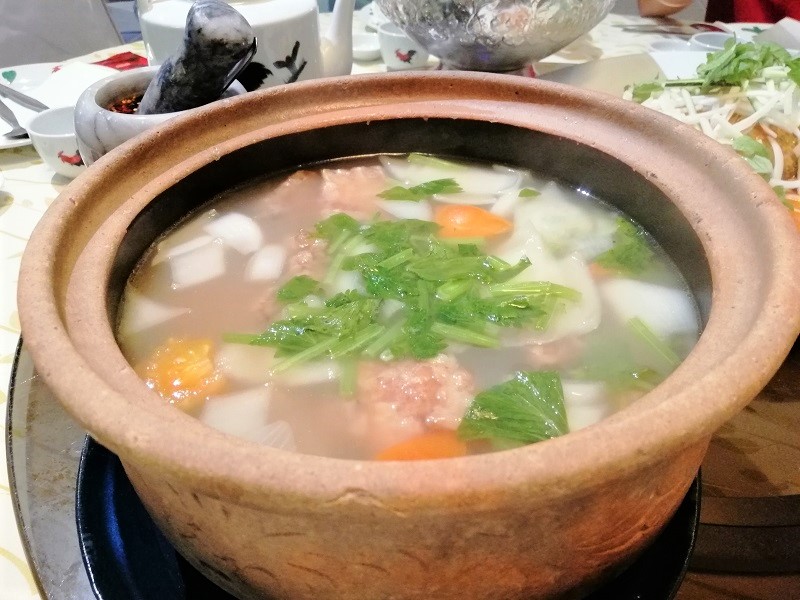 The pork rib soup was mild tasting and almost refreshing. It's served in a claypot and tasted like something my maternal grandmother would cook. It's less intensely flavoured but goes very well with the strong-tasting dishes that followed. Rice was also served in a steel pot.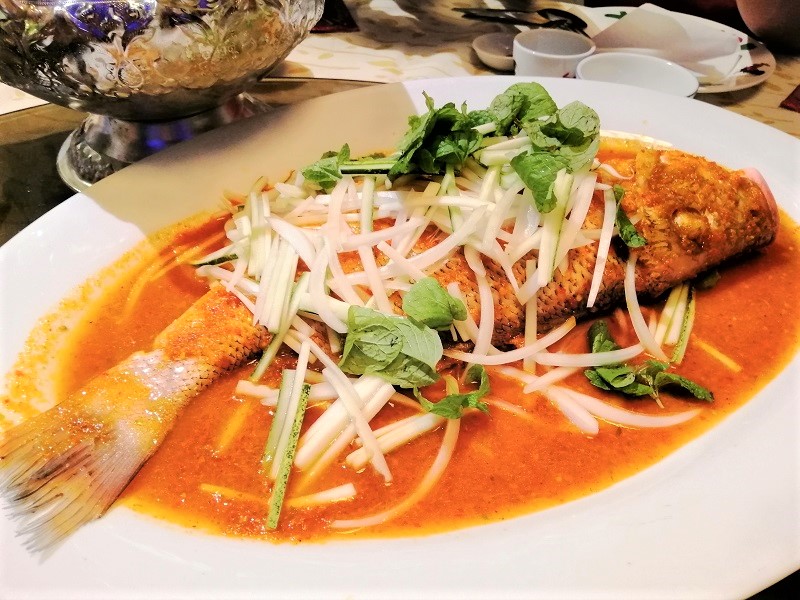 I really liked their asam fish. The sour and sweet notes are very appetizing. They also have shredded raw green mango on top to add a crunchy dimension. The fish is reasonably fatty too, which is a good thing. Lean fish doesn't taste very nice in these dishes. You need good omega oils to add mouthfeel and taste.
Next up was kiam chye pork with prawn. This is salted vegetables stir-fried with pork and topped with peeled prawns. The gravy looks sinister but doesn't really taste as intense as it looks. This is a milder tasting dish, but still good. The salted vegetables are not just one dimensionally salty, but sourish.
You can't eat in Penang without running into the perennial Hokkien favorite tau yu bak. Pig trotters are cooked with soy sauce to make this slightly sweet and savory dish. It's one of my favorite things to eat. Chef Wang's version was pretty good too.
I found their belacan fried chicken to be an unusual twist to fried chicken. I hear it's pretty common in Penang to marinate fried chicken in belacan before frying though. It tastes really good this way! The salty and prawn-y belacan elevates this dish to new levels. The chicken was fried well too, and the meat was juicy and tender. It's served with chilli sauce.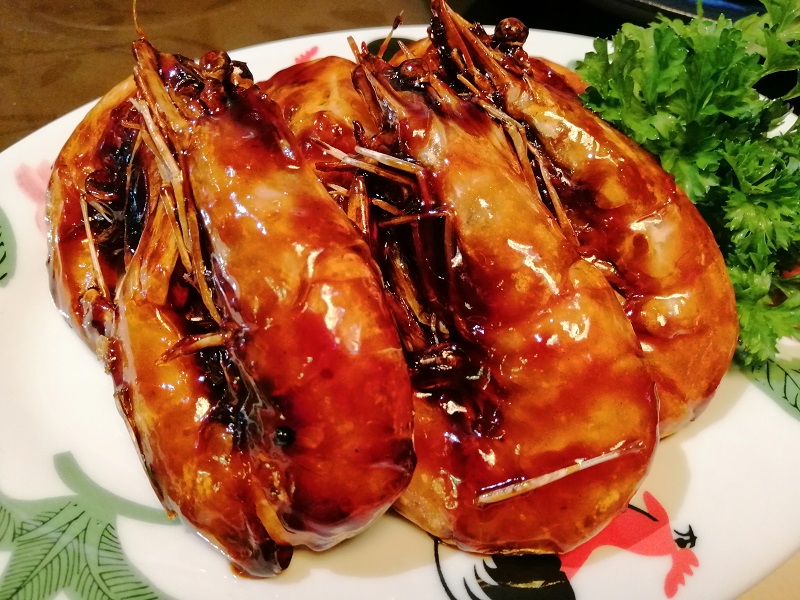 The deep-fried whole prawns in oyster sauce was really delicious too! The shells of the crispy prawns were fried long enough to be eaten. I love the head butter inside these babies too. One of the best dishes of the meal.
A dish of homemade tofu rounded up the meal. This was quite mild tasting and inoffensive to balance out the stronger flavors of the other dishes. It works well.
The morbidly obese waitress also brought out a dish of tong sui for dessert. This was a concoction of taro and sago pearls in a sweet syrup. It was decent but savory dishes are this establishments strong suit.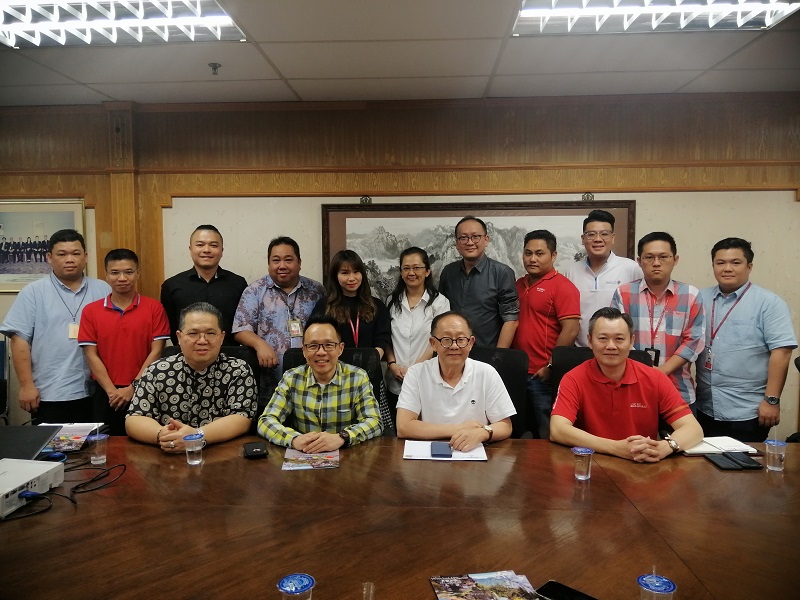 We had a presentation and meeting with our media partners before we had to fly back to KL.
Before that, our Penang branch manager brought us to Super Tanker to indulge in some hawker food.
I ordered a very dismal bowl of asam laksa. It tasted dilute and tepid. I was surprised I could find such a terrible implementation of asam laksa in Penang. I had to force myself to finish the bowl.
Luckily the char kueh tiaw I ordered was excellent. Smoky and delicious, this was a really good example of how Penang does CKT right.
Sam also ordered some o chien (oyster omelette) to share. This was really good as well. I like the Penang style of mok mok (soggy) o chien better than our Sarawak crispy o chien.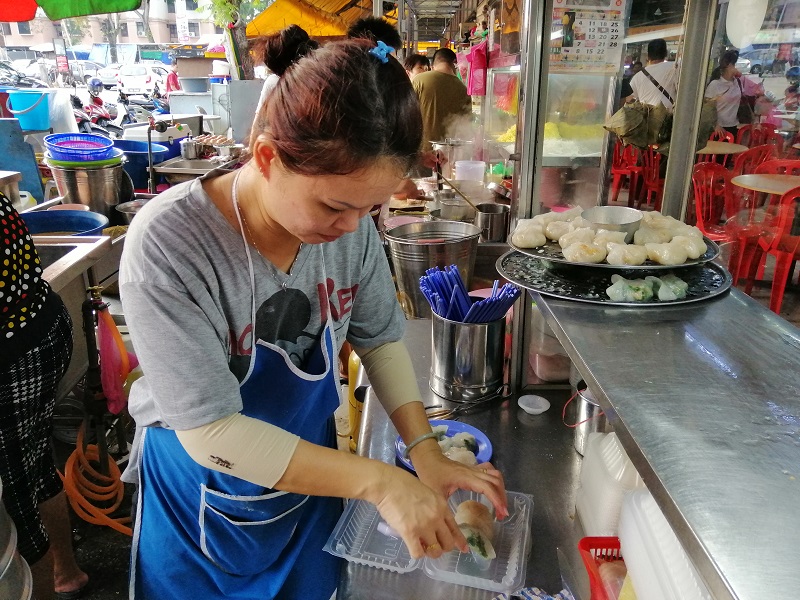 I managed to tapau some chai kueh for Mandy too.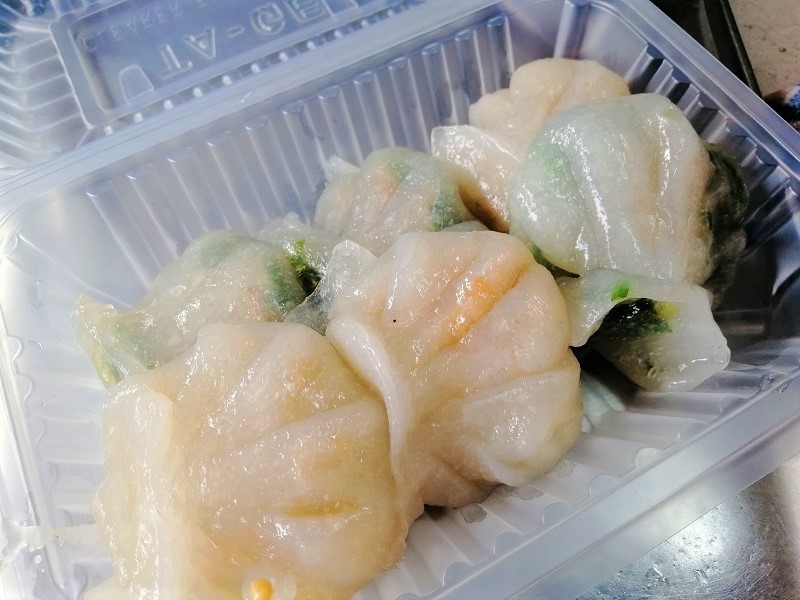 It's actually more for me, since I like eating chai kueh. Haha.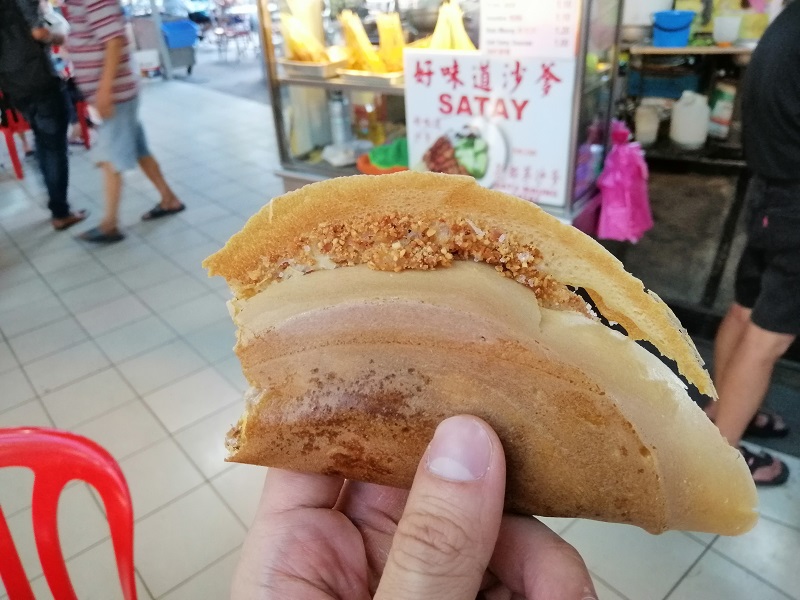 We also got some apam balik to eat on the way to the car. The apam at Super Tanker is remarkable too! Crispy, hot and delicious! We had to rush to the airport and nearly missed our flight due to the traffic jam in Penang. We made it though. I'll be going again in a few hours!