It was the Labour Day holidays so we decided to go somewhere cooling for a short vacation. We've recently been to Fraser's Hill and enjoyed ourselves so we planned to go to Genting this time. Cameron Highlands is too far away for a 2D/1N stay. I found a nice apartment at Midhills @ Genting and booked it for a night. I also planned to propose to Mandy on that night.
I sneaked out the Sunday before with her ring in tow to purchase an engagement ring. I know she has a couple of rings at home but it took me a long time to find it, coz she stored them in a random box in her luggage. I went to Sunway Pyramid to look at rings before settling on a plain gold band.
There are two different options for even a plain gold band. One was a simple ring while the other was a modern, square design. I thought she'll like the simple design better but I went with the square one for a modern touch. Turns out she preferred the simple ring. Haha.
I also arrange to have 24 pink roses delivered to the office. I had taken the car keys that morning and planned to put these in the boot so she wouldn't see it. I'll find an excuse to come down to the car while she was showering to retrieve them when we go to Midhills @ Genting. We both had work on 30th April, so we're only driving up at night.
We reached the apartment at around 10 pm and she went for a shower. I told her I left something in the car and went to get the flowers and the ring. I waited till she was about to exit the bathroom and went down on bended knee to propose to her. She said yes.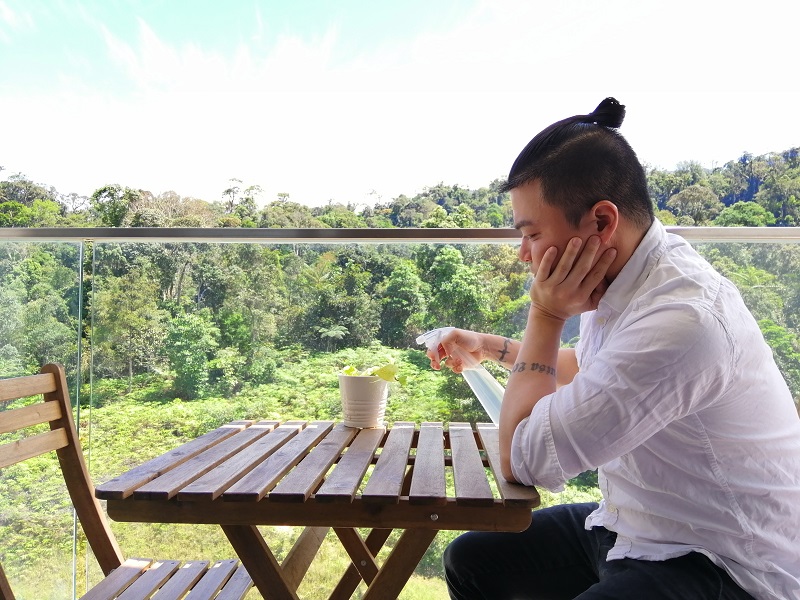 In hindsight, I should have done this at our home. I could have had more time to set up fairy lights, letters etc. I didn't think of it at the time. I'll KIV that for the future. Haha.
She was feeling under the weather and didn't feel like going out so I went to tapau some food from Gohtong Jaya. I've heard good things about Restoran Hou Wan so I headed there. Unfortunately, they were out of their famous steamed frog legs but they had their crispy kon chou sang mee (dry fried sang mee). I ordered chicken wings, Guinness pork ribs and two types of noodles.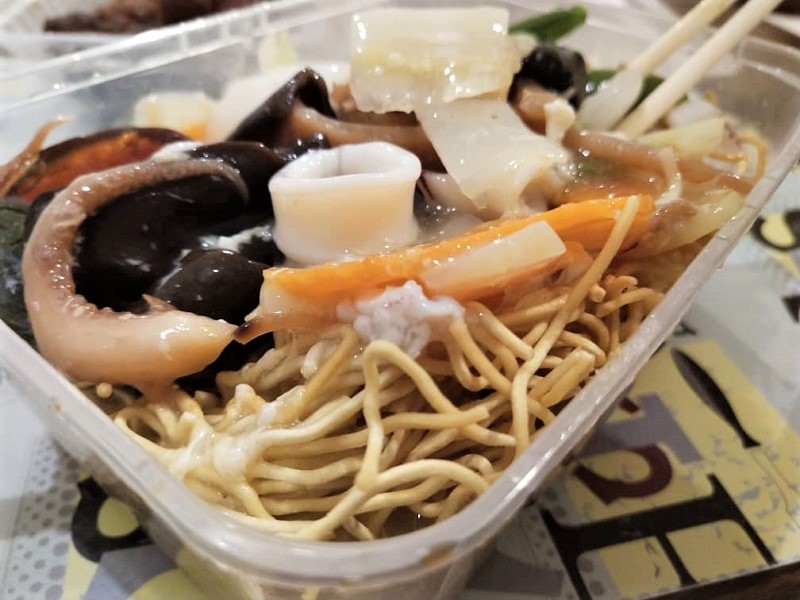 The standout dish from Restoran Hou Wan is their famous kon chau sang mee. This was a dish of deliciously crispy noodles with a slice of century duck egg. You're given wonderfully thick gravy on the side, which is poured on the noodles to rehydrate it. The gravy is full of seafood and egg and has notes of garlic and wine. Very yummy.
We headed to Genting Strawberry Leisure Farms the next morning. This is a strawberry farm in Gohtong Jaya. Mandy wanted to eat some strawberries.
The farm also has various cold climate flowers.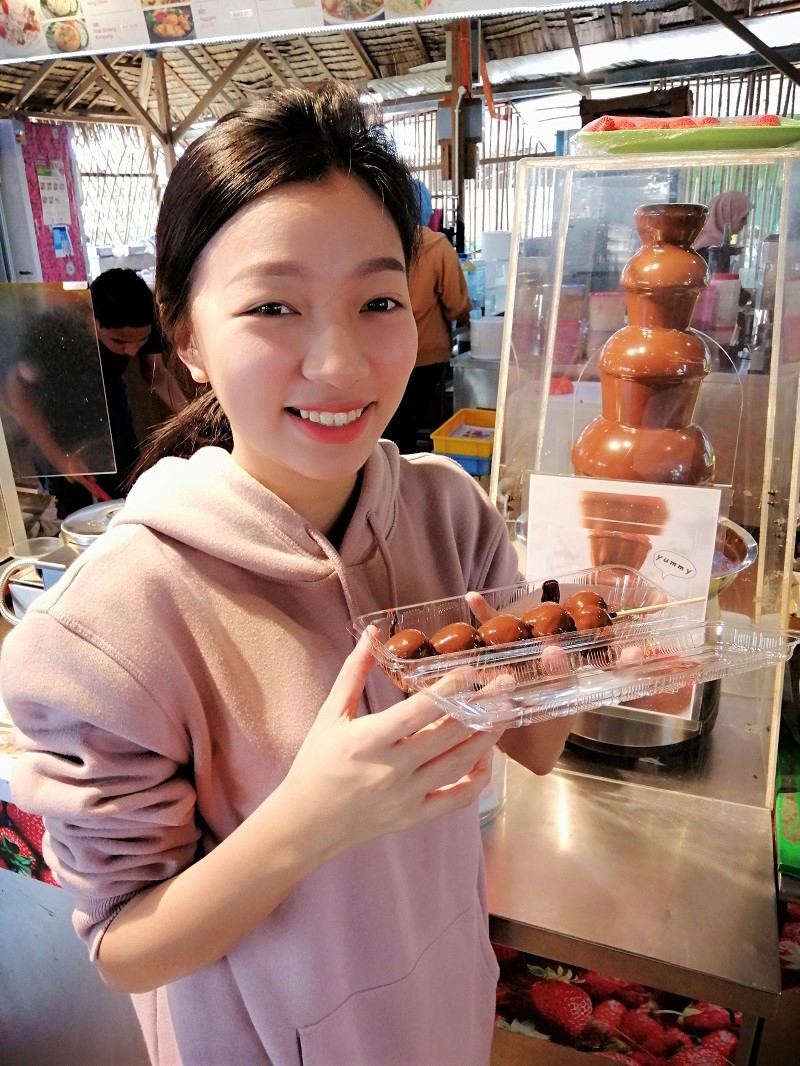 There's a café selling all types of food with strawberries in them. They also had a chocolate fountain where you can dip strawberries to get chocolate coated fresh strawberries.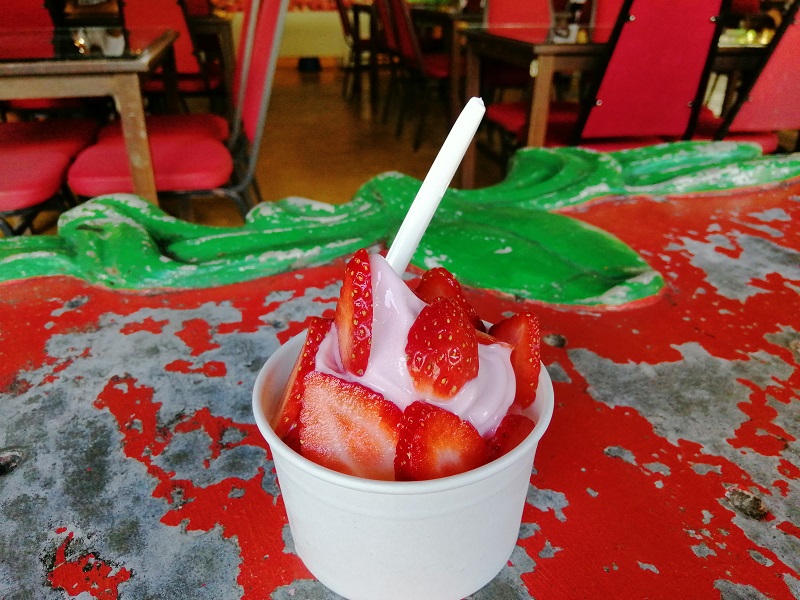 We also bought strawberry ice cream with fresh cut strawberries on top. Delicious.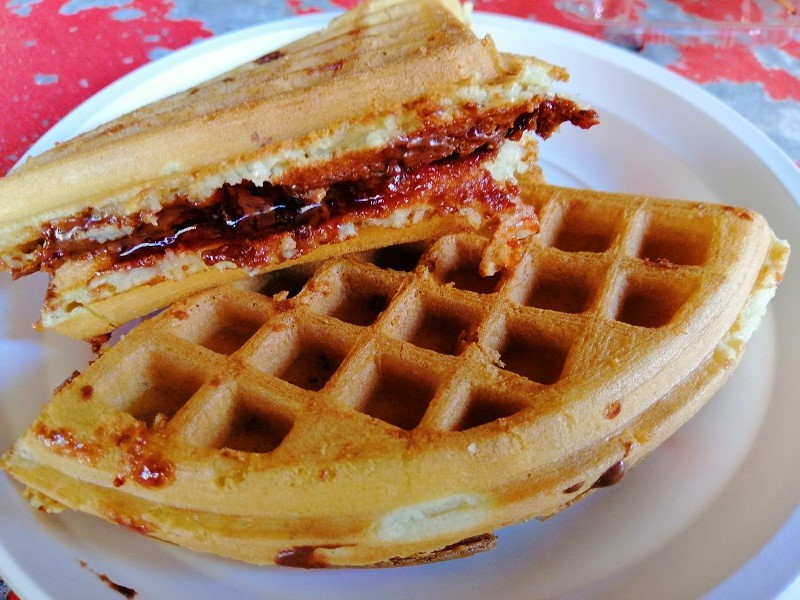 They also had freshly made waffles and we went for a strawberry + chocolate filling. Not bad.
Mandy wanted more of the chocolate dipped strawberries so I ordered another one, but told the lady to put it inside their fridge for a few minutes so the coating will harden. Mandy liked this version better.
We walked around the farm some more…
…and picked our own strawberries!
You can get pruning scissors and a basket to collect your own strawberries.
Just cut the ones you like from the vine!
There were some very luscious ones!
The ones you see at supermarkets are cheaper but it's fun to pick our own strawberries. These are so much fresher. I paid RM 23 for this.
It's a nice afternoon spent strolling around the flowers and strawberry fields.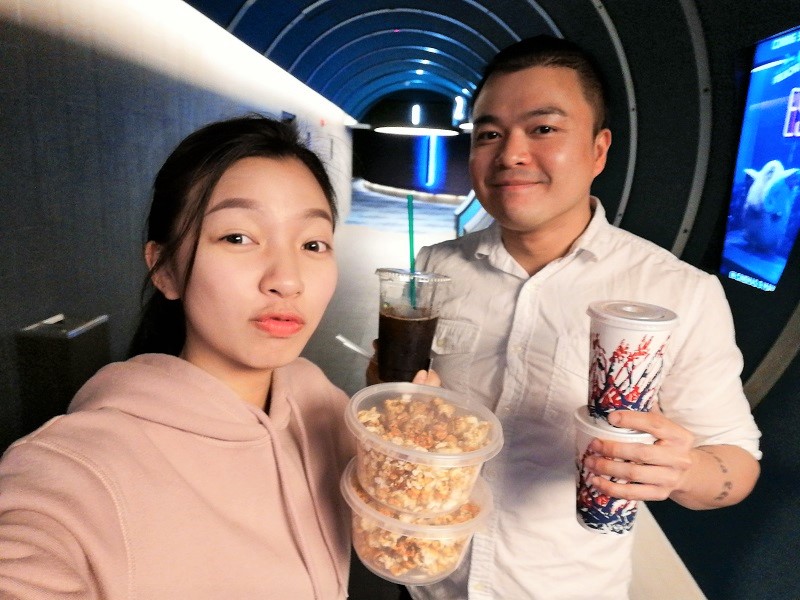 We headed uphill to Genting Highlands after and parked at First World Hotel. While walking around SkyAvenue mall, we passed by the Genting cinema and a poster for Avengers: Endgame. We both haven't watched it so we bought two tickets to the show.
It was almost dark by the time we finished watching the 3-hour opus so we went in search of food.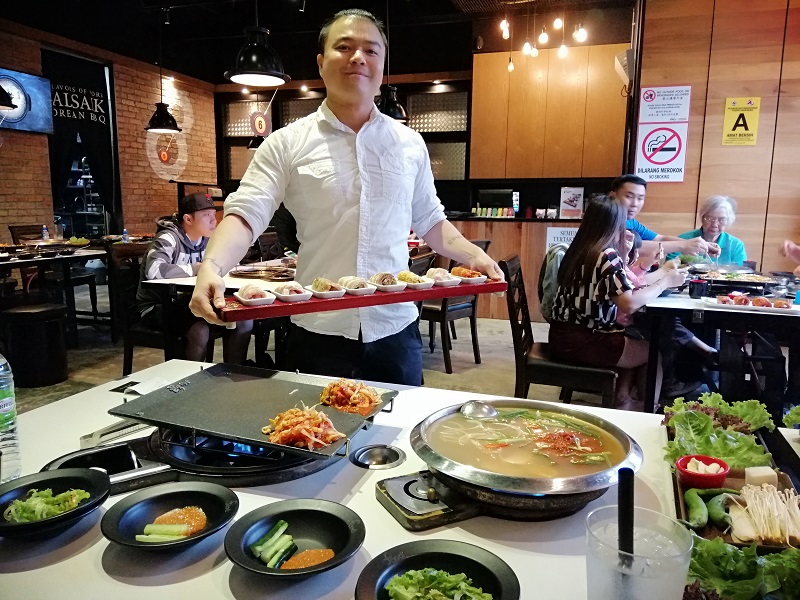 Mandy wanted to eat Beauty in the Pot but they were so full due to it being Labour Day holidays that the earliest slot we could get was 11 pm! She settled for Palsaik instead.
Palsaik is a Korean BBQ restaurant famous for their 8 flavored pork belly. I've eaten here many years ago. We also needed to wait before a table was available.
The staff will grill the pork belly for you. You're supposed to eat it wrapped with leaves, Korean style.
Genting was fun but there was way too many people on Labour Day. These public holidays tend to attract people from the Klang Valley so everywhere was crowded.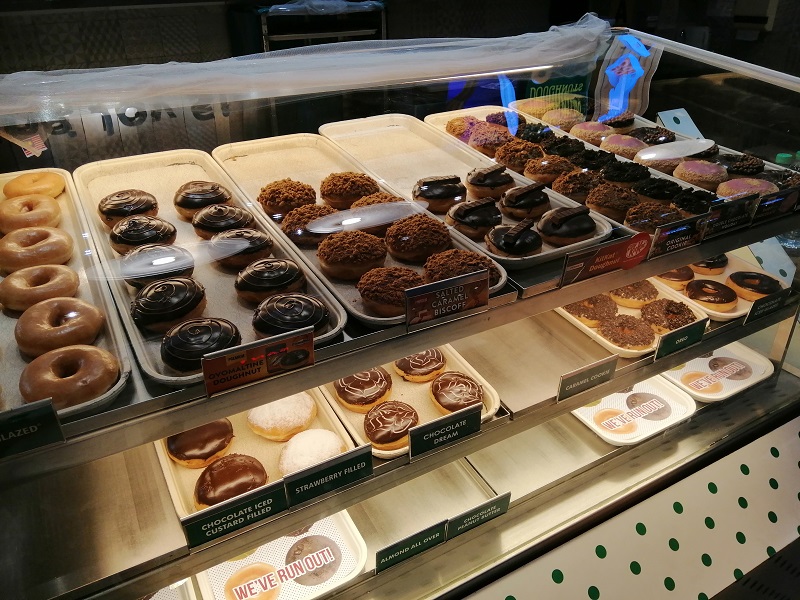 We managed to get some fancy donuts to eat on the way back! It was good short trip.