Pulau Ketam isn't very big but it might take you a while to walk around the island. Most people get by on electric bikes or regular bicycles. Electric bicycles usually go for RM 20/hour but our homestay rented them to us at RM 15/hour, so off we went to explore the habitated areas. There are 2 primary schools and a secondary school on the island so there's a good amount of younger folks still here.
The main commercial area by the jetty is sleepy on the weekends though. It has a very familiar small town vibe. Both Mandy and I are from Sarawak so we felt very comfortable here. You can hear snippets of Teochow and Heng Hua, old ladies with curly hair smoking cigarettes, and men with Buddhist tattoos undergoing traditional Chinese cupping while seated on low stools. This can be any rural town in Sarawak – Serian, Lundu, Batang Ai.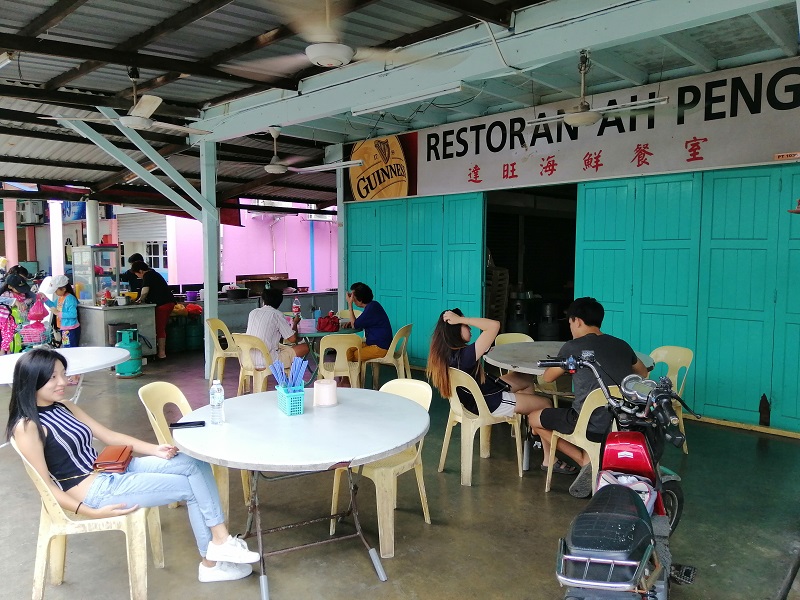 Most of the shops serve some kind of noodle dish in the mornings so we went to a random one. Interestingly, all the coffee shops had their shutters half closed and lights off to save electricity but they're actually open.
Mandy ordered a kueh tiaw soup dish with several different types of fishballs. This tasted peppery and mild. She didn't like it and ended up eating my noodles.
I went for a dry tossed noodle with pork, shrimp, and boiled eggs. This tasted good but unfortunately I didn't get to eat much of it. Mandy swapped her noodles with mine after tasting my superior order. I don't really enjoy soup noodles but I'm a nice guy so I exchanged with her.
We also ordered 3 coffees from the next coffee shop. This one only had canned drinks and they asked us to order from their neighboring shop if we wanted brewed drinks. You can only do this in small towns where the competition is less and the spirit of cooperation is higher.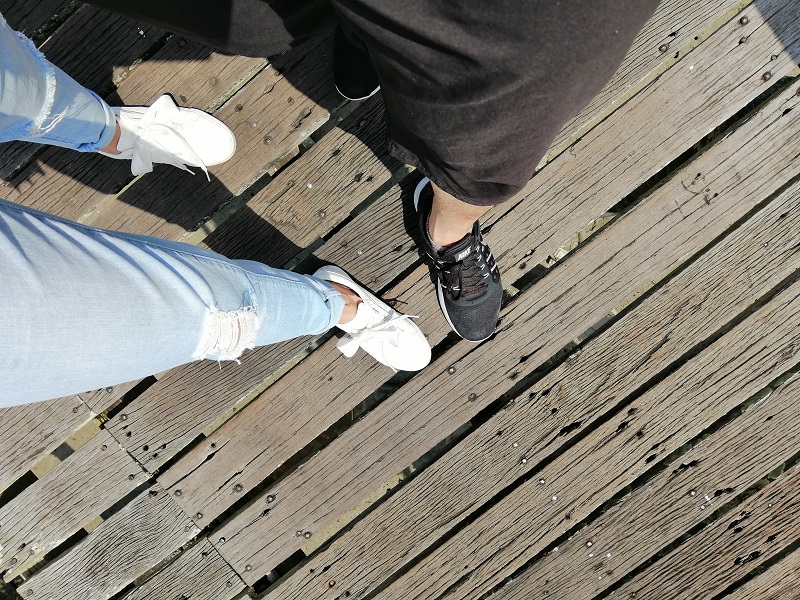 Thus satiated and fueled with caffeine, we went to Lover's Bridge. This was marked as a tourist attraction on official Pulau Ketam maps but in reality, it's just a rickety arch bridge. It's good for photos though.
Mandy is pointing at the richest person in Pulau Ketam. Haha. This house is so different from the wooden structures surrounding it. Modern, sleek and tall, it's the highest point on the island.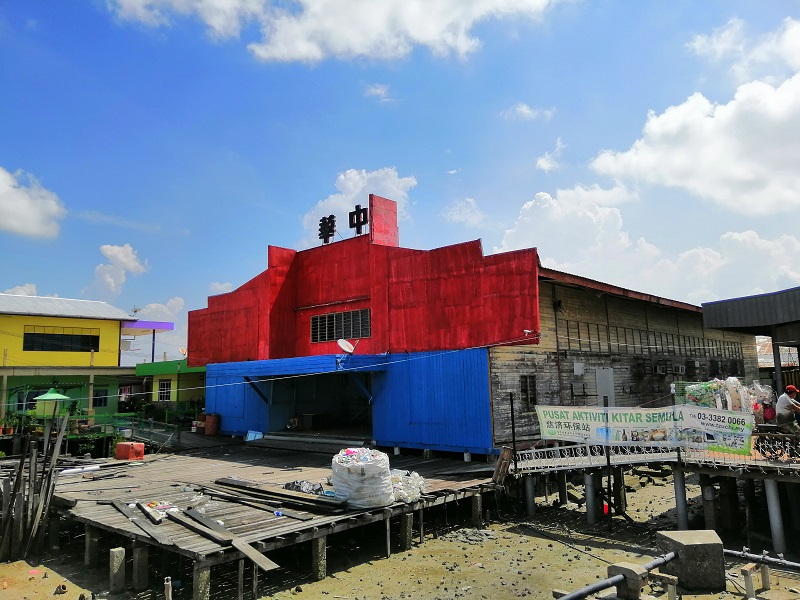 There's also an old cinema beside the Lover's Bridge. It's amazing to think that at one point, the population of Pulau Ketam was large and vibrant enough to support a theatre as big as this one. 👏
Mandy randomly asked me what my IC number was and we found out that our last 4 digits were in sequence! What a coincidence! These checksum numbers are always odd if you're male and even if you're female so we can't be the same but having ours in order is serendipitous.
It was an extremely hot day so we went to get some ABC (shaved ice dessert) to cool down. Our homestay told us about this stall, which he says has the best ABC on the island.
It was pretty good! There's peanuts, nata de coco, jellies, cendol and all the trimmings underneath a mound of shaved ice and gula Melaka.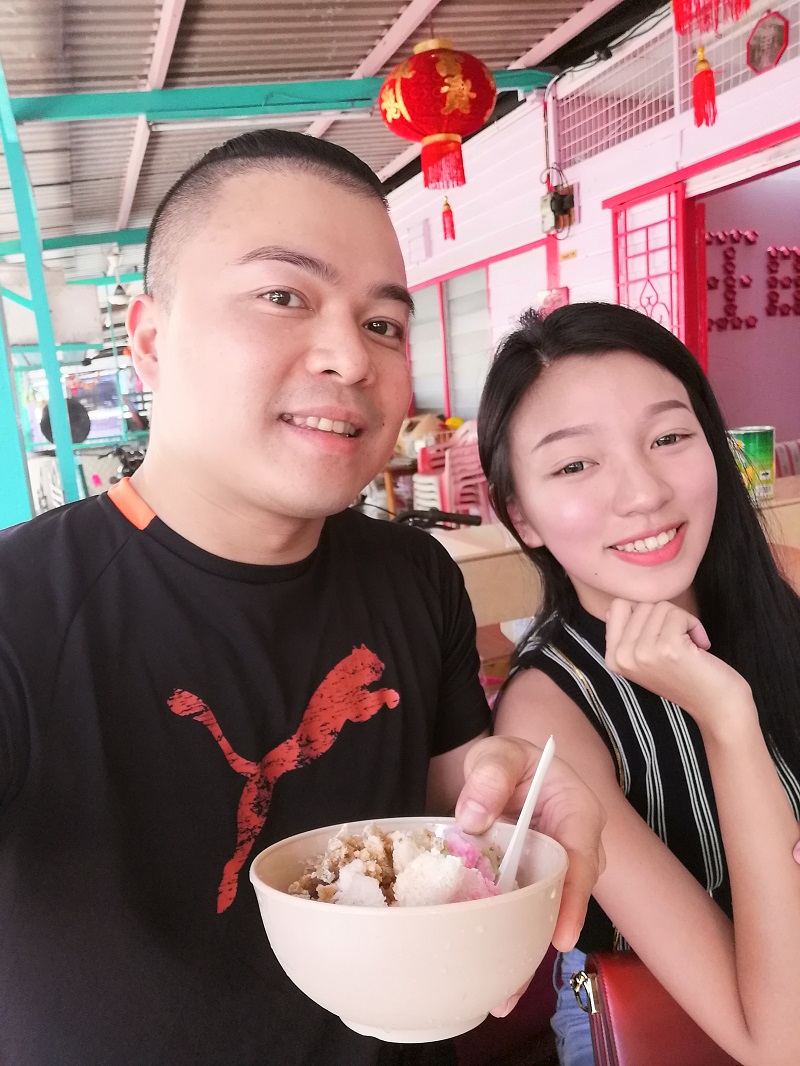 We sat with the owner, who told us many tales about the history and origin of the people who're now at Pulau Ketam. He had a stroke a few years ago so his daughters run the stall, which is actually a shaved ice machine in front of their home.
We also went to the temple opposite which has very old tortoises and a huge, long python. Their toilets are very interesting too – little more than a carved rectangle on the floor. There's no sewage system in Pulau Ketam. All human waste goes into the sea and it's washed out by the tides.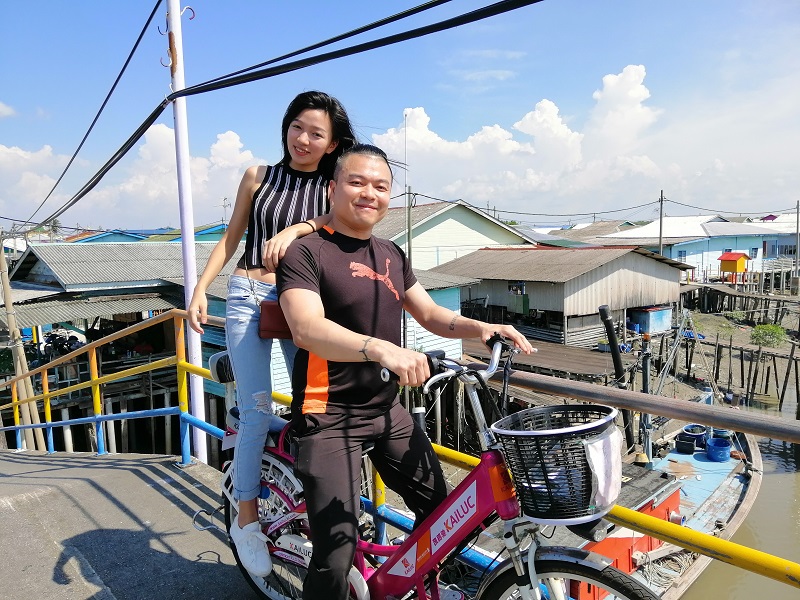 We decided to cycle to the furthest end of the island until we couldn't go any further. All the paths here are made of wooden boards on top of stilts. Only the main jetty and commercial area has concrete roads. It's very exciting.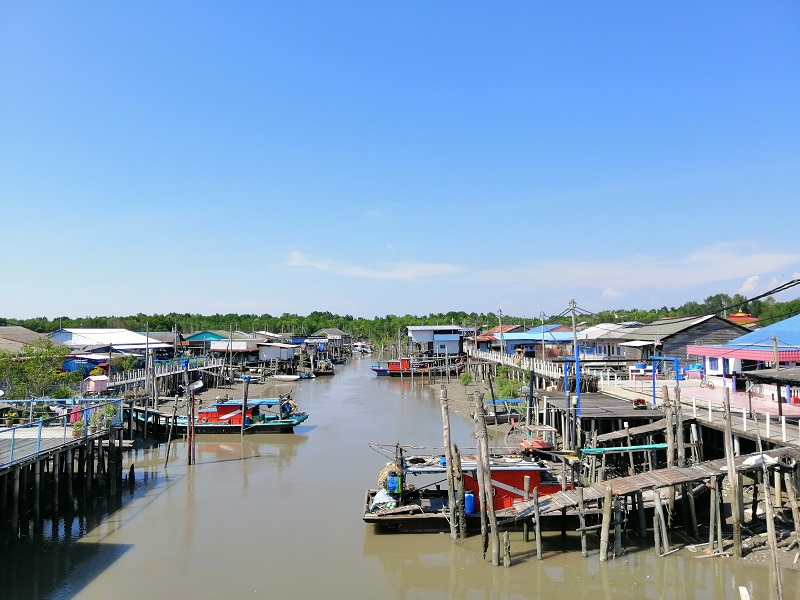 The view on the bridges that connects the island is nice towards the further regions of Pulau Ketam. You can see fishing boats moored to the individual jetties connected to houses. This is a less commercialized area of the island.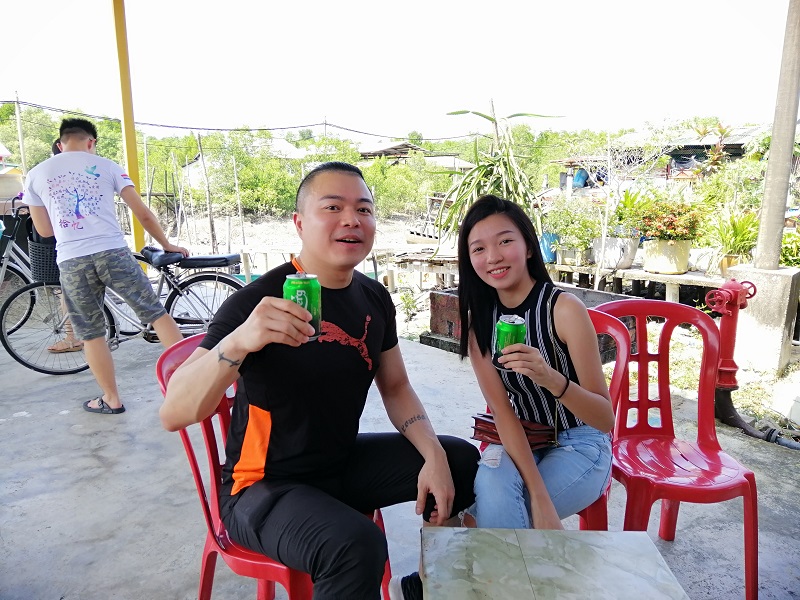 There was a very friendly woman running a drinks and snacks stand near the end of the island. We stopped there for a couple of beers. She told us she's from Klang and come down during weekends to stay with her mom and run the stand. It's a good place to refuel. She's one of those people with natural PR skills.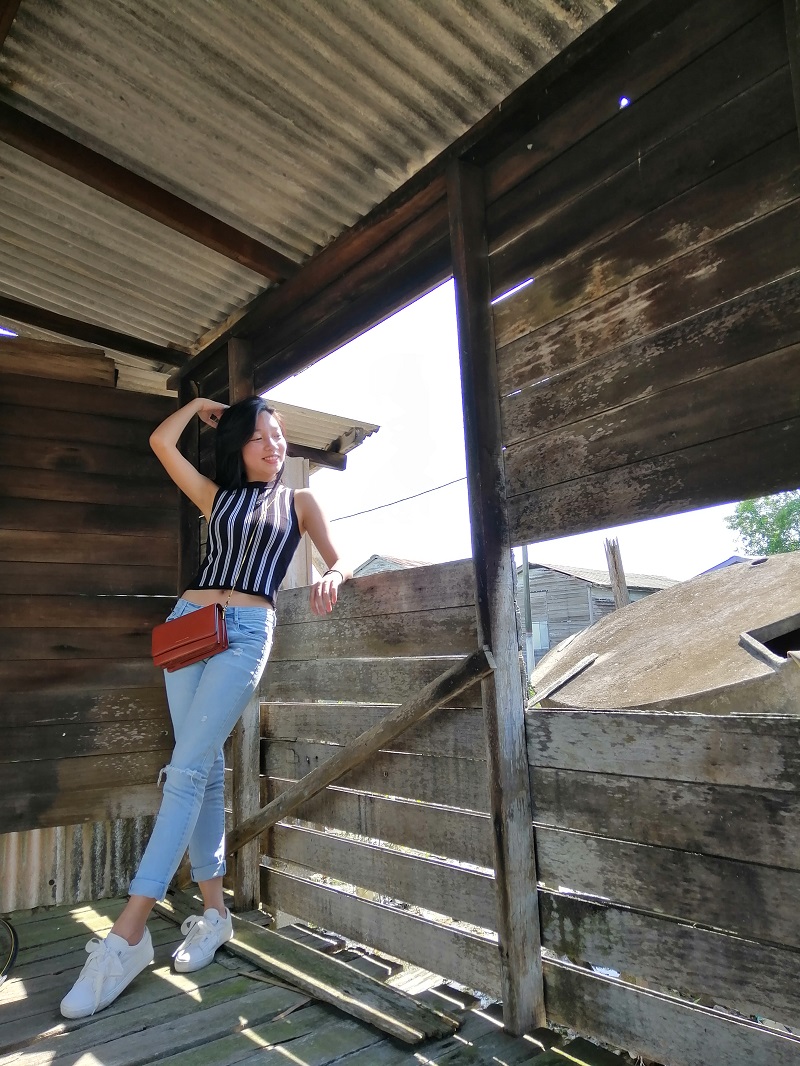 We found an abandoned wooden house with creaking, rickety floorboards that would make a perfect photo op. The floorboards were so rotten we nearly fell through into the sea a few times.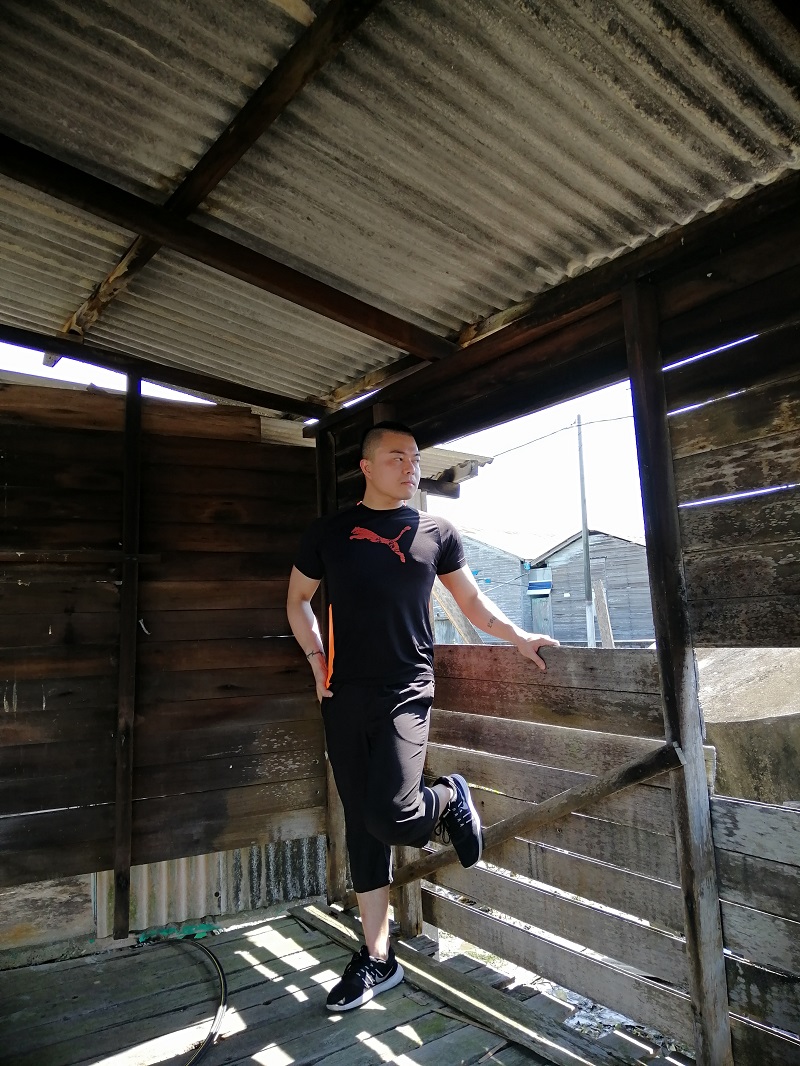 I did a cool pose (or so I thought) and I ended up looking like such a sissy we couldn't stop laughing for a good 3 minutes. In my defense, this looked manly and casual when conceived in my mind. The execution and angle could have been better though. 😄
Here's a proper one so you can get rid of the previous mental image.
This is my favorite photo of us. I love the emo vibe. I told her to do a sad pose. #emoforever
We went back to Remember Me Restaurant to have o chien (oyster omelet) and a beer. This isn't as good as the ones you'll get in Penang or Kuching but edible. Especially on vacation since everything tastes better when you're having fun.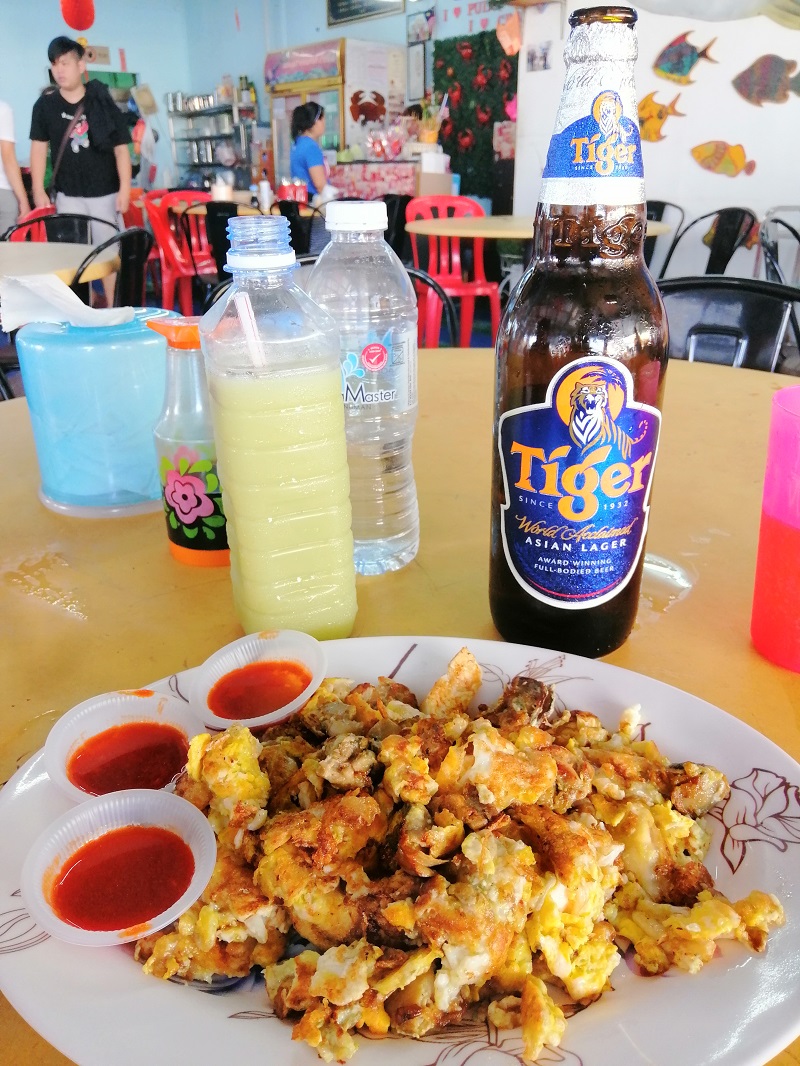 The ones here are gooey and soggy instead of the crispy variant we get in Kuching but they're both equally good.
It was a good overnight trip! Pulau Ketam is a chill and relaxing place that's perfect for a weekend getaway. It's not too far from KL or PJ either – just a 40 min drive and a 30 min boat trip away. I can see why people like it here. I'll definitely be back someday.
Goodbye Pulau Ketam! We made great memories here and we'll miss you. 🦀