I wanted to surprise my girlfriend with a trip to Pulau Ketam (which was our first trip together) on Valentine's Day, but I thought going again so soon would be diminish the magic. I decided on Fraser's Hill instead – a cool hilltop destination about 2.5 hours from KL. She's never been there before and I booked a nice AirBNB on the top floor of Silverpark Resort with amazing views to spend the night.
She has her off day on Thursday (which coincidentally is 14th February) and I won't start work until the 18th so it's perfect for a weekday getaway without massive crowds of people. Indeed, Fraser's Hill was almost deserted. It was also rainy and misty on the way up and I entertained (scared?) Mandy with ghost stories and pretended to be possessed by a female ghost. She was not amused. 😨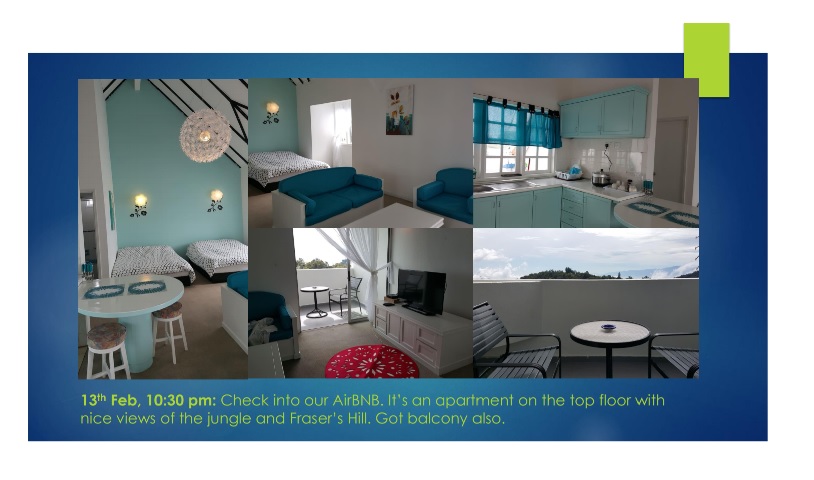 I planned this trip a month back and sent her a Powerpoint presentation to detail what I have planned for Valentine's. Haha. What a corporate thing to do. It came complete with an itinerary, which we managed to complete!
I also arranged for flowers to be delivered to her workplace. I got her 12 roses.
She finished work at 6:30 pm and I flew in from Pontianak at 3 pm and I timed it so I just had enough time to buy ingredients for a steamboat dinner and pick her up from work. It was 10:30 pm by the time we checked into our apartment at Fraser's Hill.
The place is very nice. It's a studio unit with two queen beds…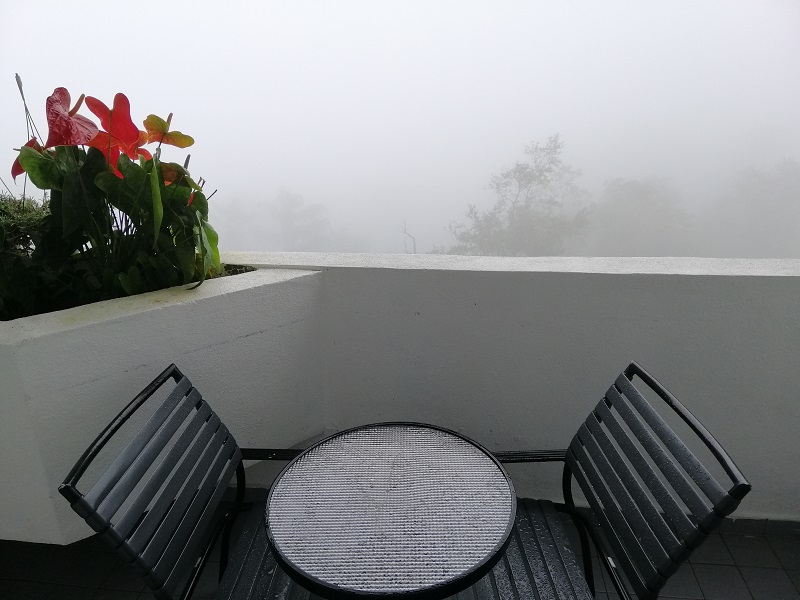 Two balconies – this is the one facing down the hill (too misty to see anything unfortunately but the view is great on a clear day)
And this is the one facing inwards.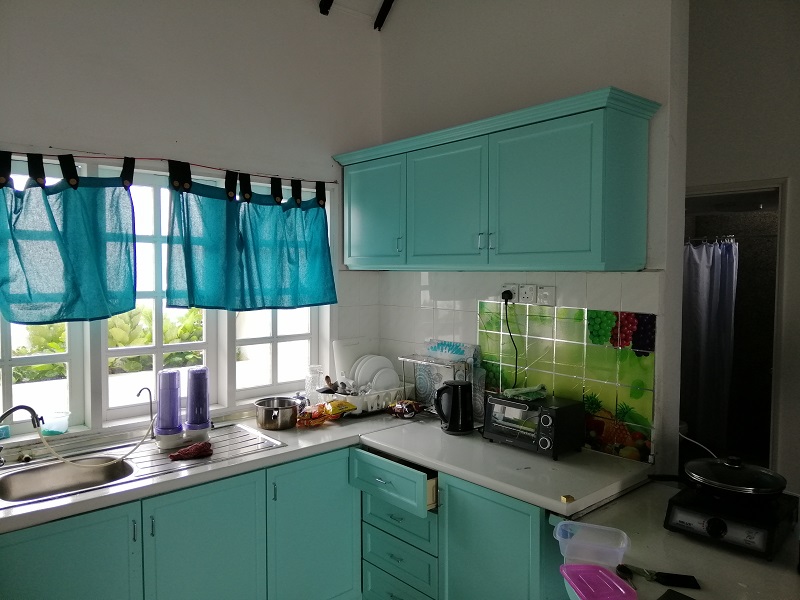 There's also a full kitchen and I decided to cook her a steamboat dinner since it was so late when we got there.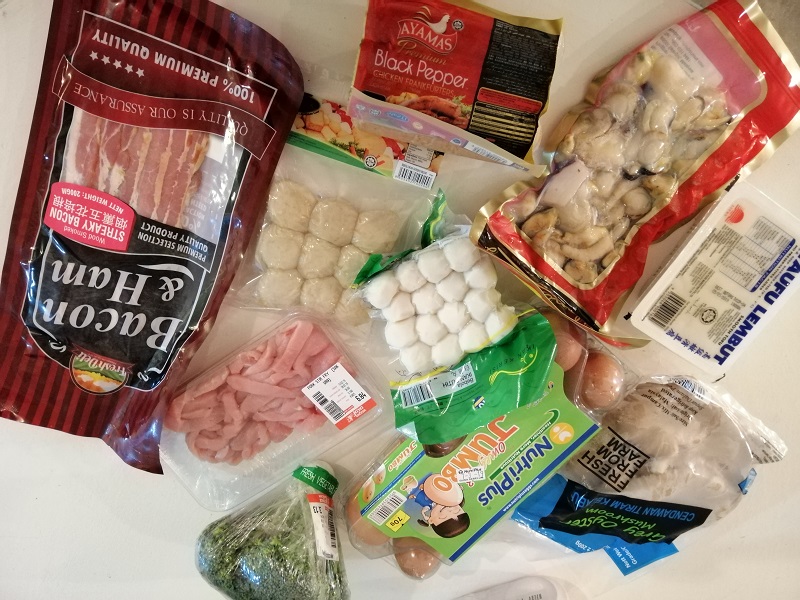 Here's the spread for the night! I got pork slices, two types of fishballs, bacon, soft tofu, assorted seafood, sausages, broccoli, eggs and mushrooms.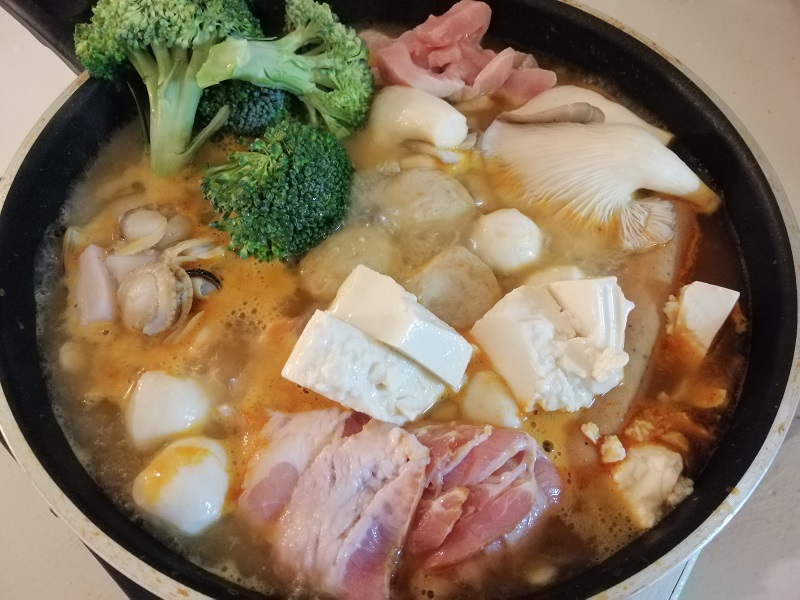 I used a tom yam – chicken stock base with Shaoxing wine and fish sauce. Unfortunately, I spilled the Shaoxing wine and fish sauce all over the back car cushion on the way up. It smells so bad now. I need to get it cleaned.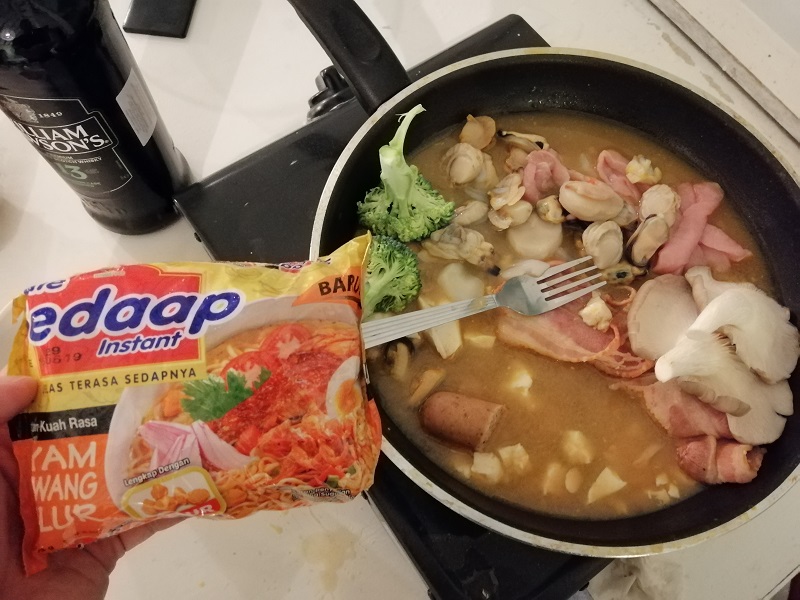 I also brought up some Mi Sedaap noodles I got from my recent Pontianak trip to enjoy with the steamboat. This is a new type of Mi Sedaap soup noodles with real egg. Only available in Indonesia.
My babe surprised me with a cheesecake that she made herself! She labored over this a few days ago coz she was thinking of what to get me. This is the first cake she has ever baked.
It's really delicious! I would have said it's yummy even if it's not coz she made it for me, but honestly, this tasted great! It's been contributing to my expanding waistline coz I've been eating it everyday since.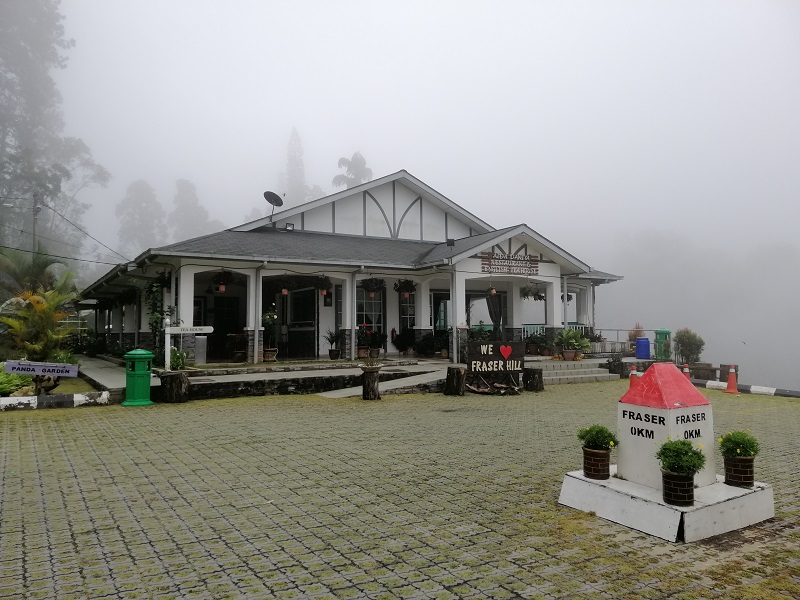 The next day we headed over to Aida Daniya Tea House for lunch after checking out. This place has amazing views and a comfortable balcony where you can enjoy the cool breeze and see the beautiful flowers growing at the cultivated park beneath.
This is the view we had sitting at the tables outside.
I ordered a double cappuccino (RM 15) as my morning coffee…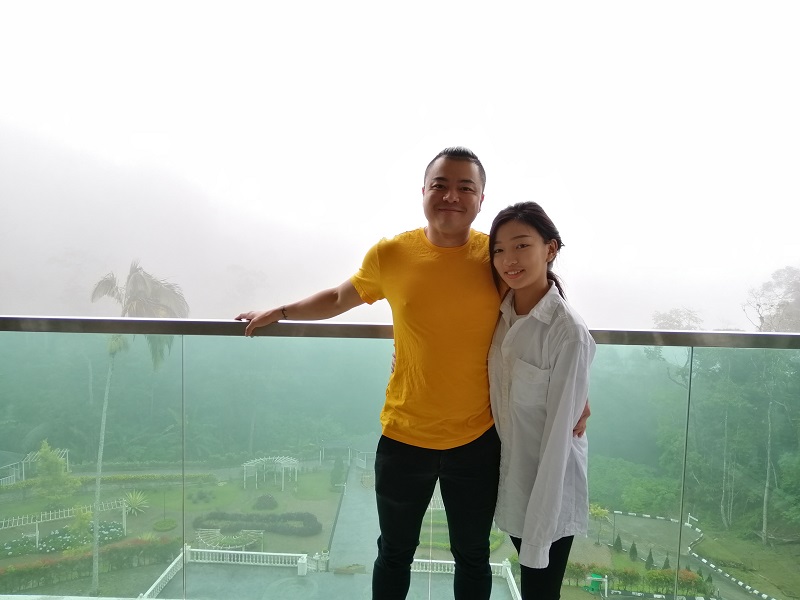 …and we got another couple to take a photo of us at the balcony.
We also ordered their English cream tea for two (RM 38)…
…which came with scones, clotted cream, jam and a selection of cakes and pies. The highlight was the orange cake, the pie and the other cakes were forgettable and the scones weren't the best.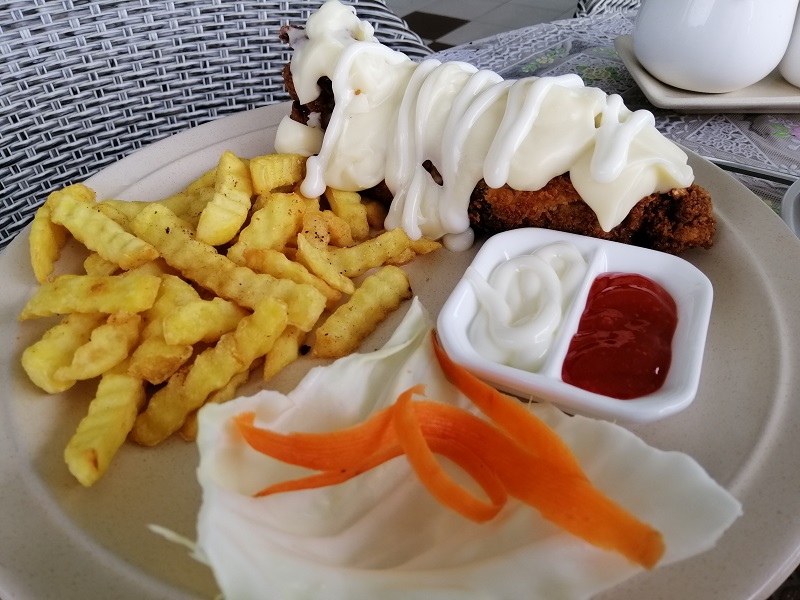 We also had something called an Irish Chicken (RM 25) which is a gruesome creation of a deep fried chicken roll slathered with mashed potatoes. It doesn't taste half bad but it didn't taste good either. The bill came up to RM 85.80. You pay for the scenic views and the nice ambiance, not so much the food. The food was quite mediocre but I enjoyed the quiet and cool surroundings. Recommended if you want a nice place to chill in Fraser's Hill but manage your expectations on the food.
I love you my Mandy! <3
Part II of our Fraser's Hill trip coming soon!