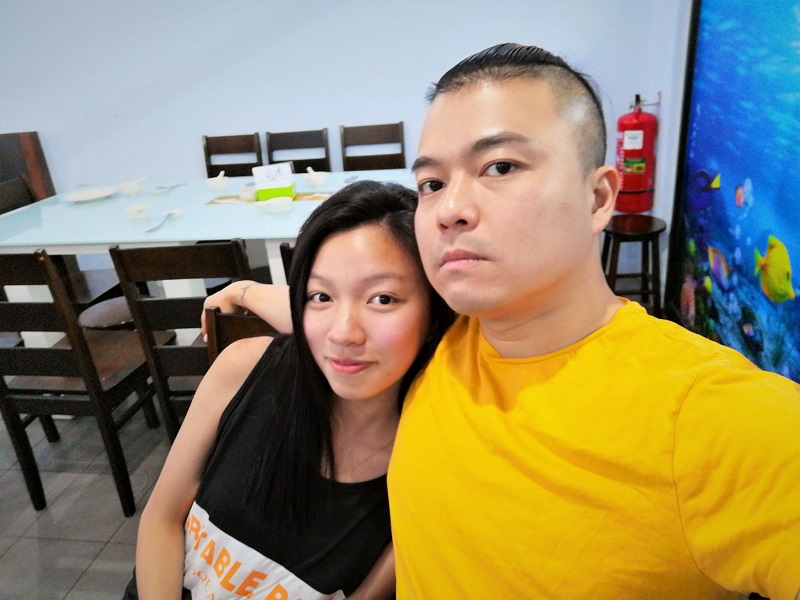 Mandy was craving for some crab on Saturday night so we headed to Sun Ocean Seafood Restaurant in Puchong so she can get her fix. Crab is her favorite food – we've eaten crab at Pulau Ketam, crab at KKB during Valentine's Day, and crab in Kuching during CNY in the past few months. She eats these scarlet crustaceans about once a month! 🦀 I enjoy eating crab when it's peeled like in 1 Michelin star Raan Jay Fai and I love the Alaskan king crab I had in Korea but I find it too troublesome to bother with harvesting the flesh of local flower and mud crabs.
I enjoy eating fish more, especially steamed fish. This is asam tilapia (RM 39) which was recommended by the colourful waiter. 🐟 The savory asam sauce goes very well with rice! There's a fair bit of meat on the tilapia too.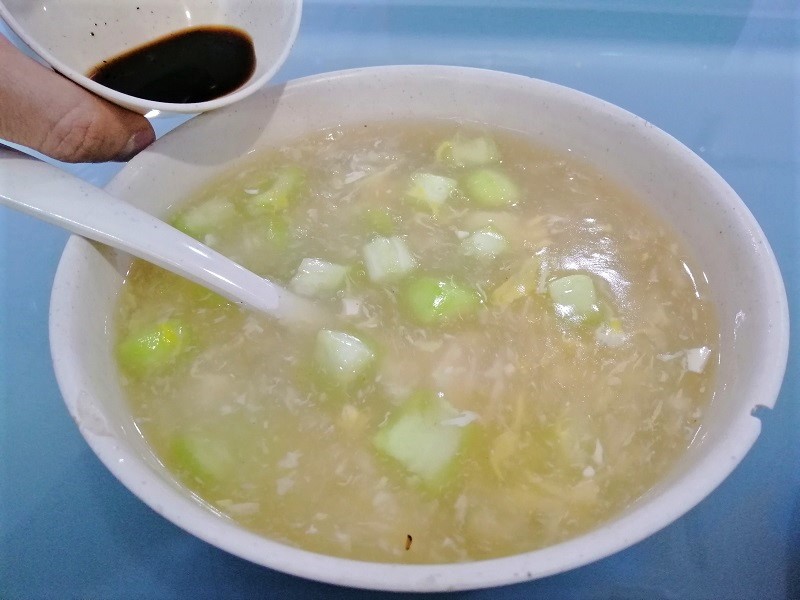 The restaurant also served us a bowl of complimentary bitter gourd 🥒 and tofu soup. It tasted slippery and starchy. Quite decent for a free soup.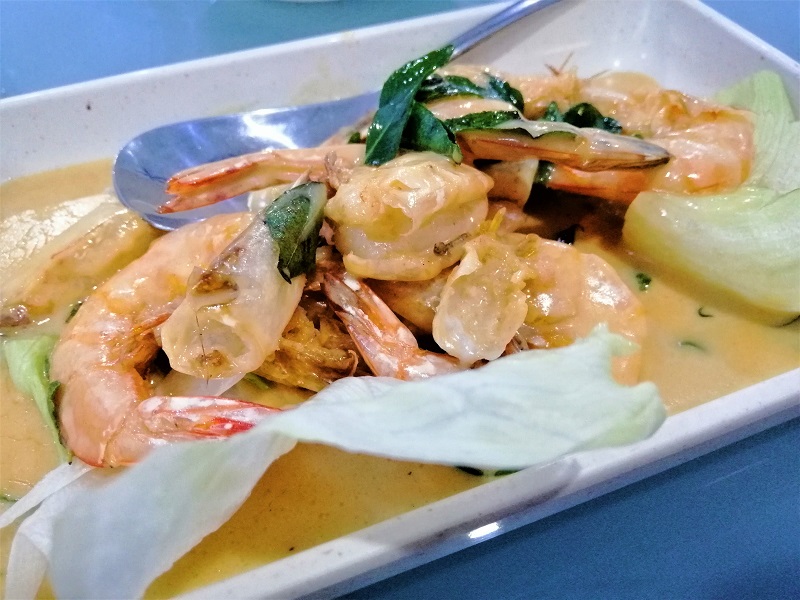 Mandy also had butter prawns (RM 20). 🦐 You can choose either "dry butter" or "wet butter" – the former is deep fried strands of crispy butter and the latter is more like a buttery sauce. I tend to prefer the wet type since the sauce goes better with rice.
She also wanted tofu so we got salted egg yolk tofu (RM 12). 🍢 The tofu is homemade and coated with salted egg crust before being deep friend. I don't like tofu but my dad and Mandy loves tofu so I've grown to tolerate it.
This is the main dish – black pepper crab (RM 68). 🧂 They gave us 3 medium crabs but the "medium" here was quite tiny. The crabs had tons of roe though! Crab roe filled the shells and the body. I love crab roe and the black pepper sauce was delicious!
This restaurant also has free self-service ice cream. They only had two flavors – cookies and cream and mint chocolate but they're pretty good. I indulged in a big bowl of ice cream and ate another cone with two scoops. You're never too full for dessert! We ordered too much food for 2 pax though. I managed to finish all the dishes except for the crab but I was stuffed! I tapau the leftover crab for Mandy. Dinner came up to RM 142.50. The food is actually very reasonably priced here. It tastes good too. 😋
My bro Eddy and his wife came down to KL so I went to Kota Raya to meet them. We had lunch at the stall formerly known as Mariza's Delights. It's under new management now but they haven't saw it fit to replace the banner hanging over their shop. Kota Raya is a Filipino hub in downtown Kuala Lumpur – it feels like a mini Manila! 🇵🇭 This shop came highly recommended so we went to check it out.
It's a Pinoy chap fan stall with various dishes you can pick and choose from. The interior was PACKED with Filipinos! You have to be comfortable eating with your knees pressed against the person beside you and having the plump back of the person behind you rest against yours. 🍽️ It's that kind of place. I believe travel guides use "full of character" to describe places like this.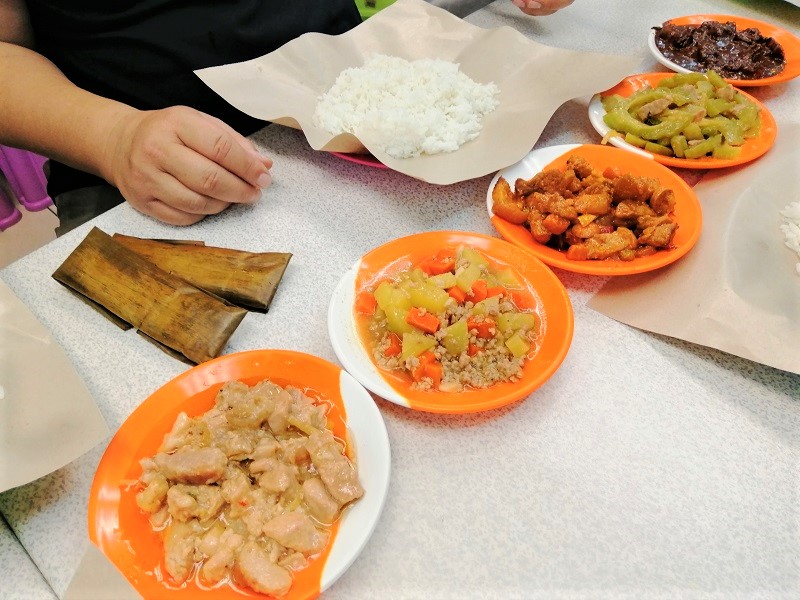 The food was slightly unfamiliar but I liked the pork soup with plantains and the pork cooked in thickened pig's blood. 🐷 However, all of the dishes were cold. It would have been a lot better if they're cooked to order, but this is a chap fan stall.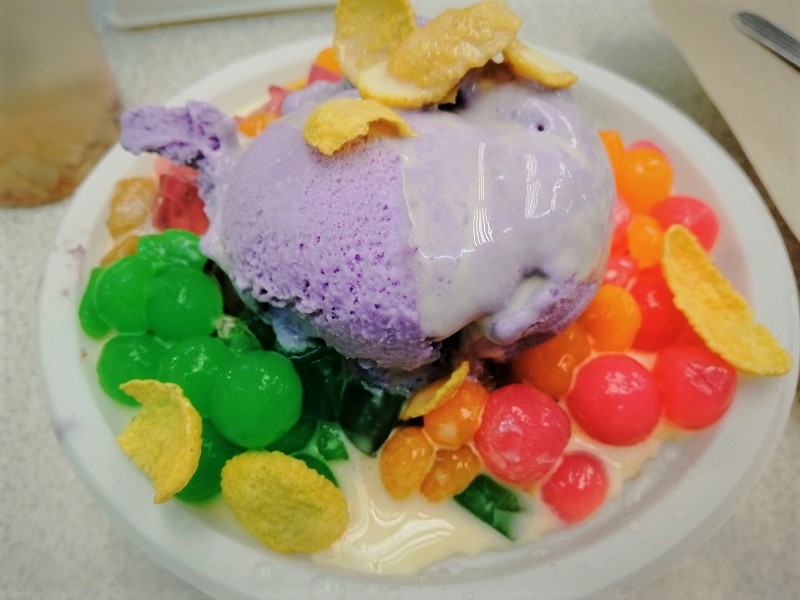 I also ordered a halo-halo. 🍨 I had halo-halo during my trip to Boracay in the Philippines and I enjoyed it very much. It's a complex dessert with condensed milk, milk, coconut cream, yam ice cream, various jellies and a baked scorched milk custard. They go very well together and there's so many textures going on, it's like an adventure! Very nice.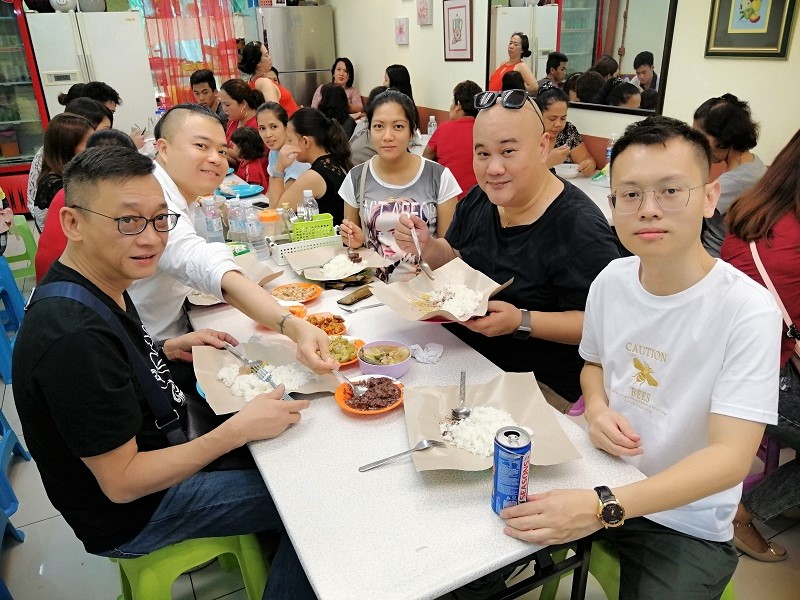 The bill came up to RM 112 for 6 pax, which is a surprise for this kind of stall. 😱 That works out to almost RM 20 per person – quite a lot for this type of dining experience. It was fun to experience the Philippines in the middle of KL though.
Kota Raya had many grocery stores selling imported food from the Philippines. I picked up several different flavors of Lucky Me! Pancit Canton. 🍜 This is a dry noodle from the Philippines that I've heard a lot of good things about. They're selling it for around RM 11 per pack or RM 2 per packet.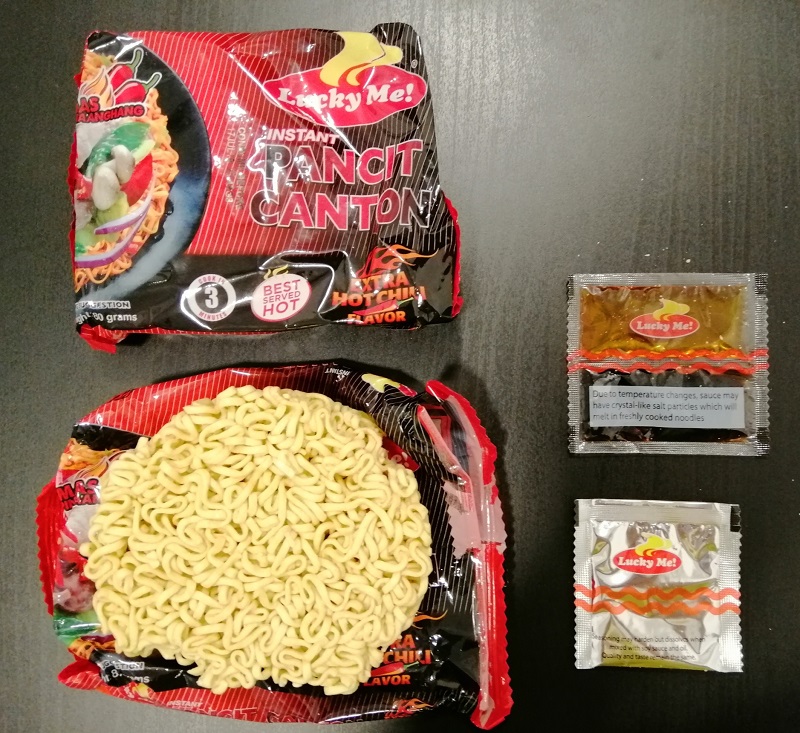 I tried the Lucky Me! Pancit Canton Xtra Hot Chilli Flavor that night. 🌶️ Each noodle brick is 80 grams, similar to Indomie. There's a powder sachet and a twin liquid sachet containing light soy sauce and chilli sauce.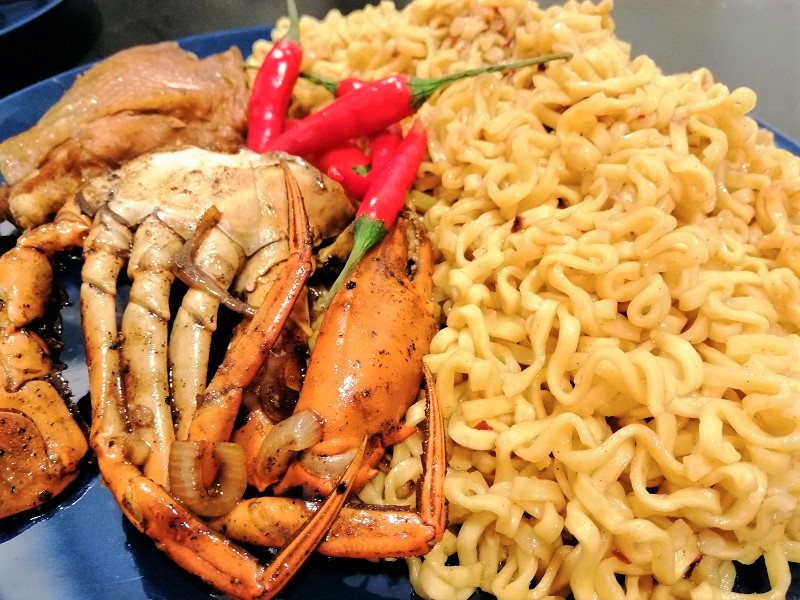 I ate 3 packets of Pancit Canton (literally Cantonese noodles) with the leftover crab and ayam pongteh. 🐔 It was decent but light years behind the Indomie/Mi Sedaap benchmark, which I consider the best in the dry noodle class. I gave it a 6/10 and Mandy rated it 7.5/10. We both rate Mi Sedaap as 10/10.
However, a Filipino commented on my Facebook the moment I posted my review to disagree. 😄 He said he felt Lucky Me! tastes better than Indomie and gave me some tips to improve the flavour, like adding 2 sachets of flavor to 1 packet of noodles. I like the loyalty Filipinos have to their home country but from a neutral taste perspective, Indonesia is still the king with their Indomie/Mi Sedaap duopoly. Haha.