Mandy has been craving for sandwiches lately so I bought a loaf of bread to make a few different types. I also got a can of Danish luncheon meat, some deli ham, and eggs. 🍖 My plan was to make 3 different sandwiches – a fried SPAM sandwich, a fried egg sandwich, and a cold cut deli ham sandwich. Naturally, there were fresh tomatoes and lettuce to complete the sandwich.
I fried 3 eggs with dark soy sauce, pepper, and fish sauce before compiling it into a sandwich with chilli sauce. 🥪 The next one was a cold sandwich with deli ham, tomatoes, lettuce and some Kewpie sesame salad dressing. The third comprised of fried slices of luncheon meat from Denmark with lettuce and tomatoes. They're all really good! It's worth it to pay more for expensive SPAM since they hold their shape when fried.
My girlfriend works on weekends and the McDonald's below our apartment only opens at 8 am in the morning so we've never gotten a chance to eat their breakfast hash browns before she has to go to work. 🥔 I decided to tapau one for her during breakfast on Saturday and keep it in the fridge before heating it up when she woke up on Sunday. Haha. She said it didn't taste as good though.
Our Saturday date night was in Mont Kiara. We both love Korean fried chicken and we decided on Chicken House for dinner. 🐔 This is a small Korean run restaurant that serves mainly chikin and a variety of Korean stews. They're better known for their chicken. I've been here before a few years back (but with a different girlfriend). Read my first Chicken House @ Solaris Mont Kiara review here.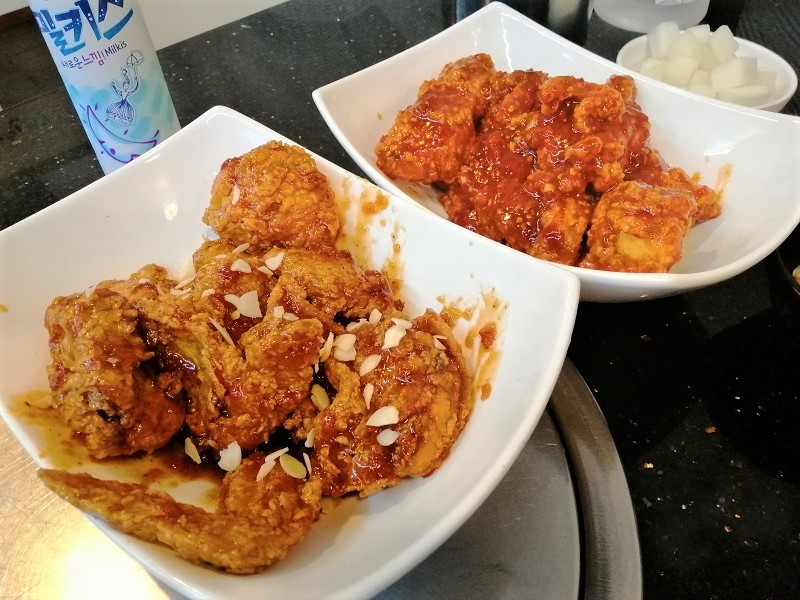 We ordered a whole chicken – half in sweet and spicy sauce and the other half in soy sauce + garlic. They're both pretty good but the edge goes to the sweet and spicy sauce. 🍗 The soy sauce also tasted a little sweet. It'll be better if it tasted savory and salty with no sweet notes as a contrast.
The bill came up to RM 141 for 2 pax inclusive of drinks and beer. 🍺 Mandy felt that KyoChon tasted a lot better and I agree. There are free peanuts here as well as pickles though. You can actually get KyoChon to serve free pickles if you ask. Their pickles are better than the ones here too, but Chicken House tastes more like a home kitchen.
We went to a Korean grocery after that to check out what's on offer and came back with a haul of Korean instant noodles, ice cream and drinks. Haha. 🇰🇷
This Paldo cheese jjamppong ramen is really good! Spicy and creamy. 🍜
But it was this Jin Jjajangmyeon that I was super impressed with. 🌱 It's so delicious! 9.5/10.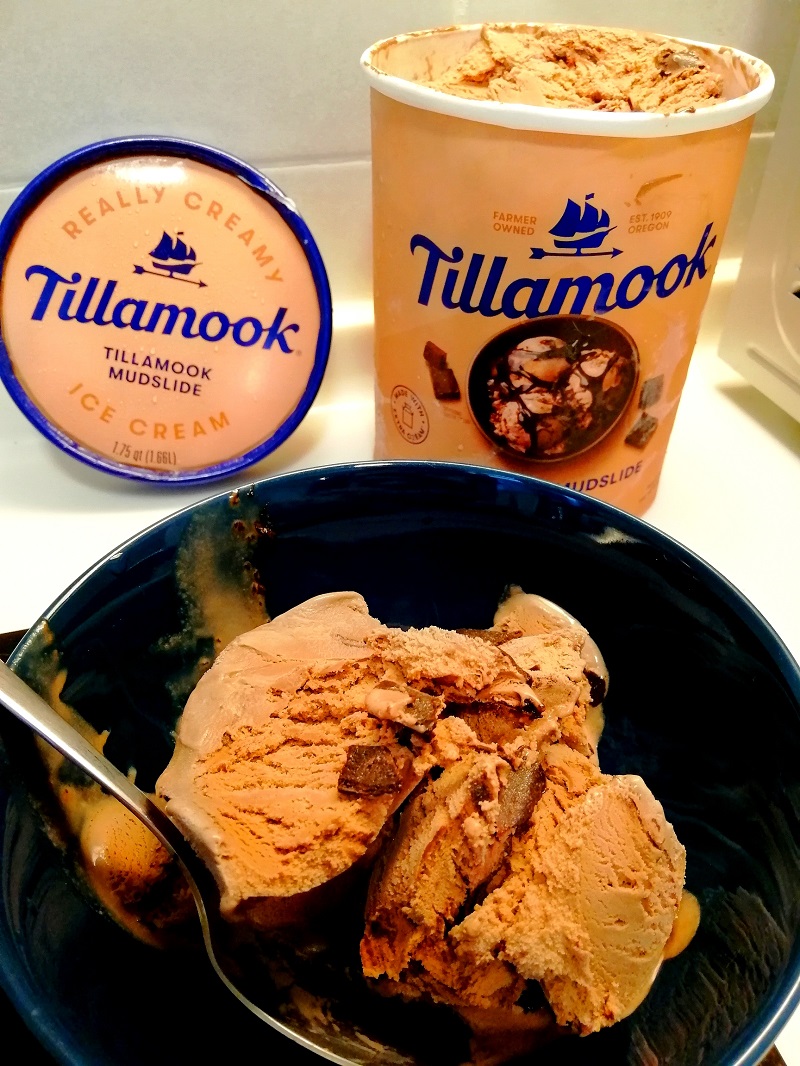 We capped the night with some mudslide ice cream from the US. 🍨 This tastes heavenly with some cheese crackers from the Philippines.