Malaysians were the first outside of Europe to sample Somersby Sparkling White – a newly launched cider inspired by white wine. It's less sweet than their regular offerings and pairs well with the traditional white wine pairings of seafood, white meat, ham and cheese.
Somersby is targeted more towards females and youth and as I remembered, there were lots of young female Instagrammers at their previous event. This had nothing to do with my decision to attend though. Honest.
Carlsberg events are the only events I attend with any kind of regularity nowadays. I barely registered the eye candy. I'm in a fulfilling relationship and my eyes feel no need to feast on supplementary flesh.
Except for oysters. I love the oyster bar they had set up coz raw oysters are one of those things I love to eat but am too cheap to order in restaurants. I will happily partake if someone else is picking up the bill though.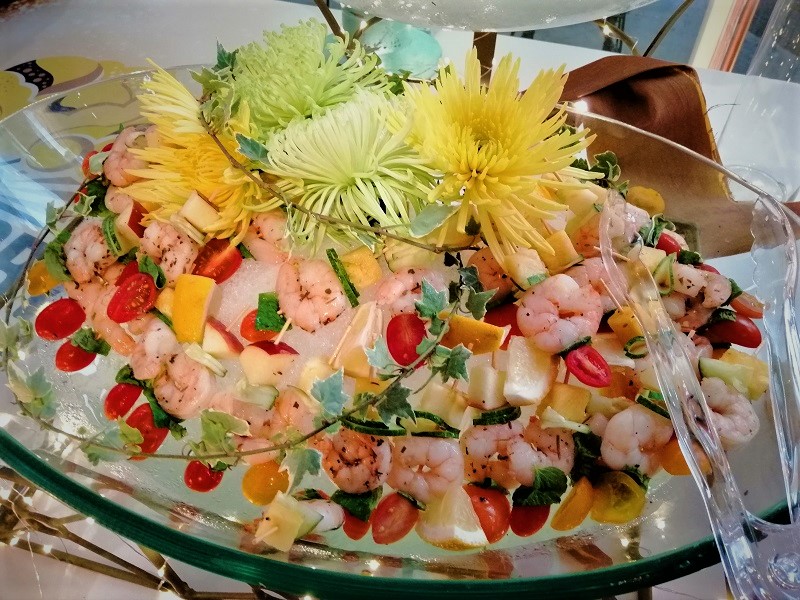 I also indulged in the delicious shrimp skewers they had. These are only the hors d'oeuvres, mind. They also had a dinner spread for later.
The featured foods also included cheese and cold cuts – all things that go well with Somersby Sparkling White cider. I liked how they only served the new cider at first so everyone gets a chance to try it out.
The Sparkling White wine rack was really cool! This is a tall, backlit display that was perfect as a photo op. There's a Somersby Sparkling White Kombi van parked at the exterior, which proved very popular with the Instagram crowd too.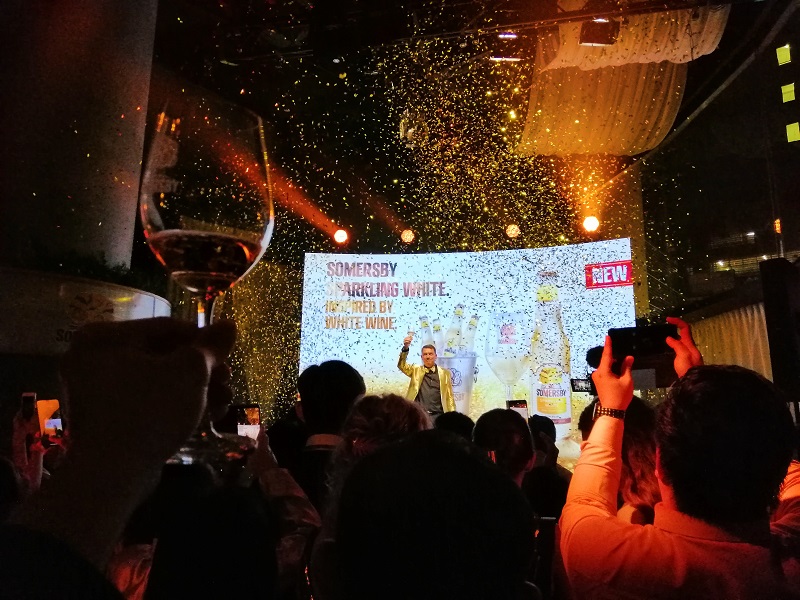 There was a launch event by the MD of Carlsberg Malaysia, Lars Lehmann, before dinner was served.
The buffet dinner was quite upscale – none of the usual suspects you find in similar setups. This event featured whole giant grouper fish, huge deep-fried king prawns, sliced beef steak, and crispy BBQ chicken wings. I regretted eating so much for lunch. I wish I had saved space for this spread.
Entertainment was also provided throughout the night with a live band performance featuring Janet Lee as the vocalist and a violin performance by Grace Tan.
I really enjoyed the new Somersby Sparkling White cider. It's very easy to drink, without being too cloying. One of my gripes about the regular Somersby line is that it's too sweet. As someone who prefers hoppy beer and peaty whiskey, I don't enjoy saccharine notes in my alcohol. Somersby Sparkling White strikes the perfect balance between sweet and refreshing – without any of the dry acidic notes which some people dislike in white wine.