Tsuta is the first ever ramen shop to get a Michelin star in 2015 and they've retained that star every year since. They recently did a collaboration with Nissin and the 7-Eleven Premium line of instant ramen to produce a ready-to-eat version of their famous noodles, sold exclusively at 7-Eleven Japan. As a Michelin star chaser, I owed it to myself to taste this interesting instant ramen. I shipped a few bowls in via personal shopper at a cost of around RM 400, which works out to RM 45 per bowl. Spoiler: It was damn worth it!
As the name suggests, Tsuta doesn't serve typical ramen – they do soba noodles in ramen style. The broth they use is a chicken and clam combination, which is a lot less heavy than the typical pork stock. They're also famous for finishing all their ramen with truffle, and this holds true for their faithful instant ramen adaptation too! This isn't just a meagre drop of truffle you can barely taste – the broth is richly infused with truffle flavor and it shines through with every slurp of the ramen.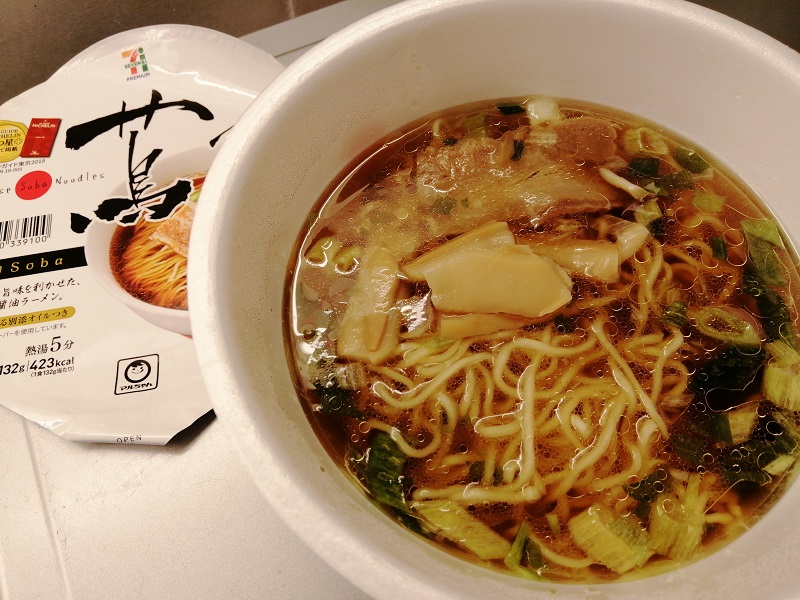 There are 4 packets of inside the bowl – a vacuum packed sachet of bamboo shoots, a piece of dehydrated pork belly with green onions, a sauce soup base and a foil of truffle oil. There are no powdered flavorings here. The thin, curly noodles look different from most ramen too. You're supposed to put the dehydrated chasiu + green onion into the noodles and add hot water for 3 minutes. All the other packets go on top so it gets indirect heat and they're only added after the noodles are cooked.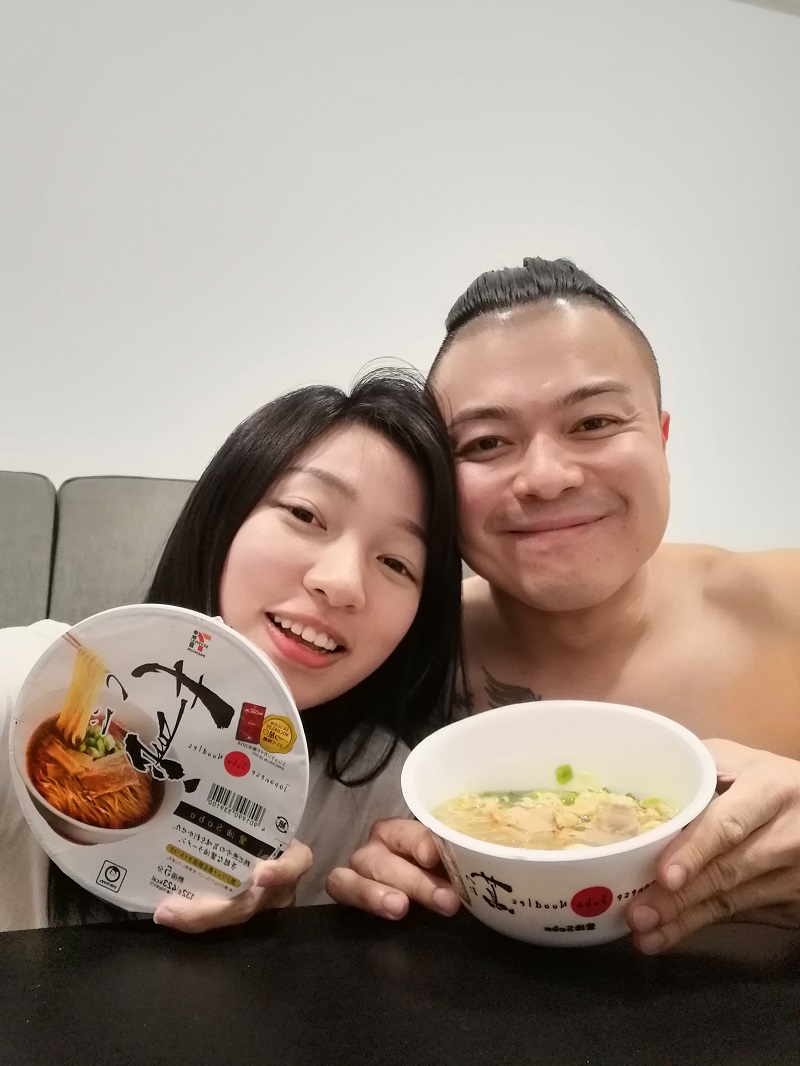 I love the light tasting broth that's packed with umami flavor. You can really taste the seafood and chicken in it and there's yummy notes of truffle in every mouthful that elevates this instant ramen head-and-shoulders above all its peers. This is truly the best instant ramen I've ever eaten – no contest. My housemate Mandy loved it too. Nothing comes close, not even its sister 7Eleven Premium instant ramen by 1 Michelin star Nakiryu. Tsuta's instant ramen is breathtakingly delicious! 🤤