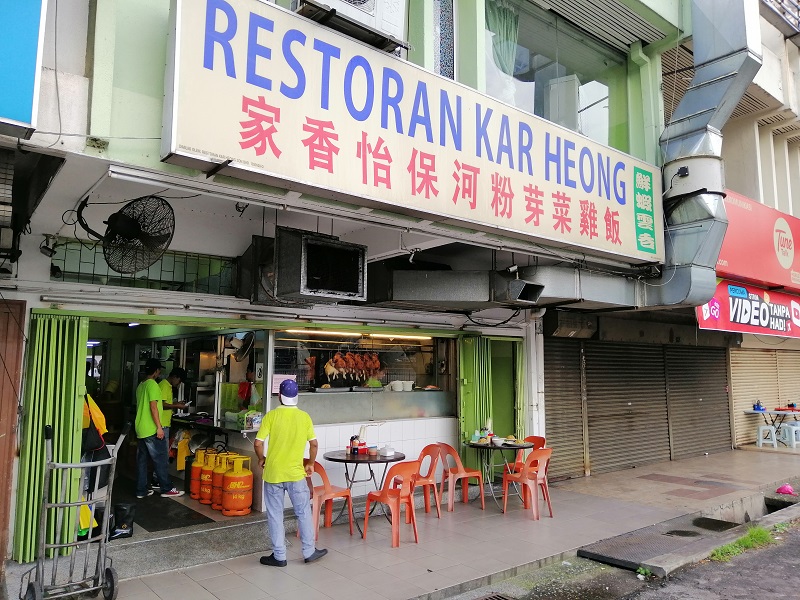 I am a huge fan of chicken rice. I had a dark (?) period in my life where I ate poached chicken rice every single day for lunch for almost a year. And I enjoyed it! Haha. There was a really good chicken rice place at Pusat Bandar Damansara back then. I've also eaten Michelin Bib Gourmand award winners in Singapore like Tian Tian Hainanese Chicken Rice and Tiong Bahru Boneless Chicken Rice. I consider myself a bit of a chicken rice connoisseur.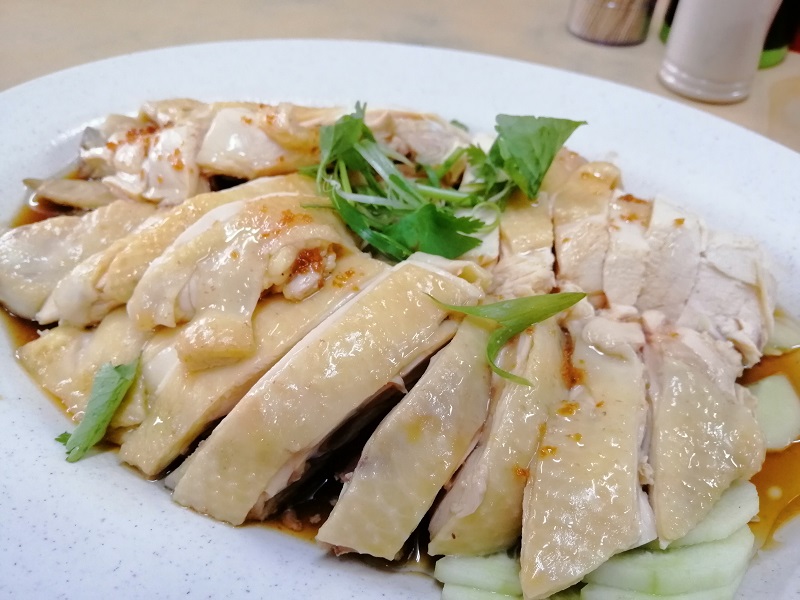 Restaurant Kar Heong in SS14 is one of my favorite chicken rice places around my condo (the other being Kong Sai). It has a stellar reputation among Subang-ites and their white chicken is very tender and juicy! The best benchmark for great poached chicken lies in the breast – it should be soft and succulent instead of dry and stringy. Kar Heong does perfect white chicken with moist meat and slippery skin. We shared ½ chicken between the two of us.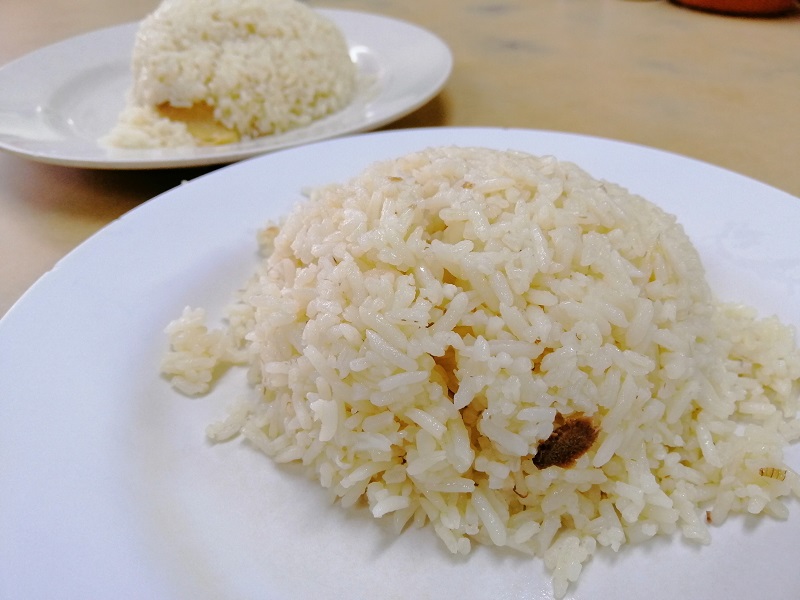 The chicken rice here is also extremely flavorful. There's so much taste packed into every grain that it's almost like an umami bomb. This is the 1% of chicken rice – rich, superior and piquant. A lot of people drizzle black sauce or their chicken gravy on top. I prefer the latter – I adore the combination of soy sauce, sugar and coriander stalks that makes up the sauce you see at the bottom of poached chicken. It's perfect with rice. Kar Heong has good garlicky chilli sauce too.
Mandy also ordered a side of roasted pork. The roast pork here is decent but not the best I've had. I feel like the fat to meat ratio is a bit off. I don't enjoy overly fatty pieces of pork belly. It's not the worst, but doesn't rank among the best siu yuk I've had in Klang Valley.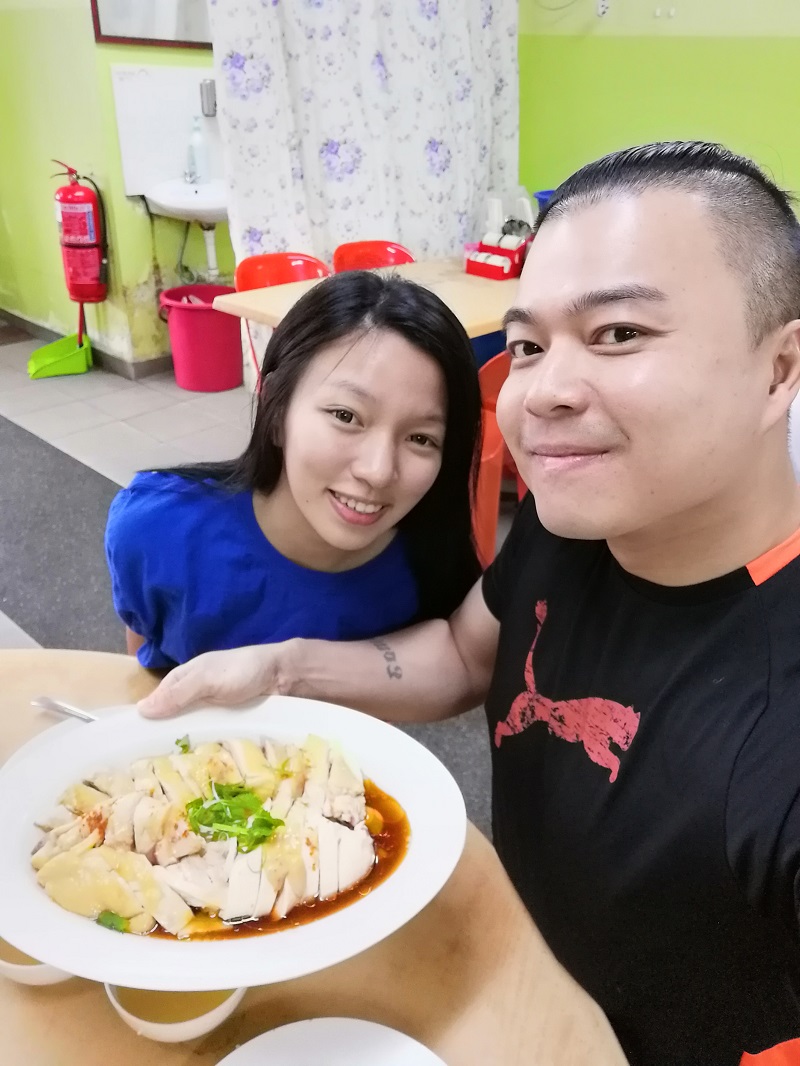 Kar Heong is my favorite place to have chicken rice in Subang. I can't vouch for their roasted chicken though coz I only like poached chicken so that's what I always order. I also enjoy Restoran Kong Sai in Puchong (their original shop is in PJ). This place has the edge in the chicken rice while Kong Sai's dipping sauce is better. I haven't found a better place, but if you know of one, please leave a comment below.