As you grow older, the only time you really meet up with friends is during festive seasons. Mindy lives relatively close to me in KL but I've only seen her once in the past year. Interestingly, we're practically neighbors in Sibu. That's probably why we ended up in the same high school (though different classes and years). I got to know her from trying to tapau one of her friends back in school. Haha.
I haven't had a proper plate of kampua since I came back and I thought we'll check out One O One to see if they're open. They're not so we popped over to Rasa Sayang. My cousin loves the kampua here and so do many other people. I'm not such a huge fan since they're not the most authentic version. Rasa Sayang uses the curly kolo mee noodles and minced meat.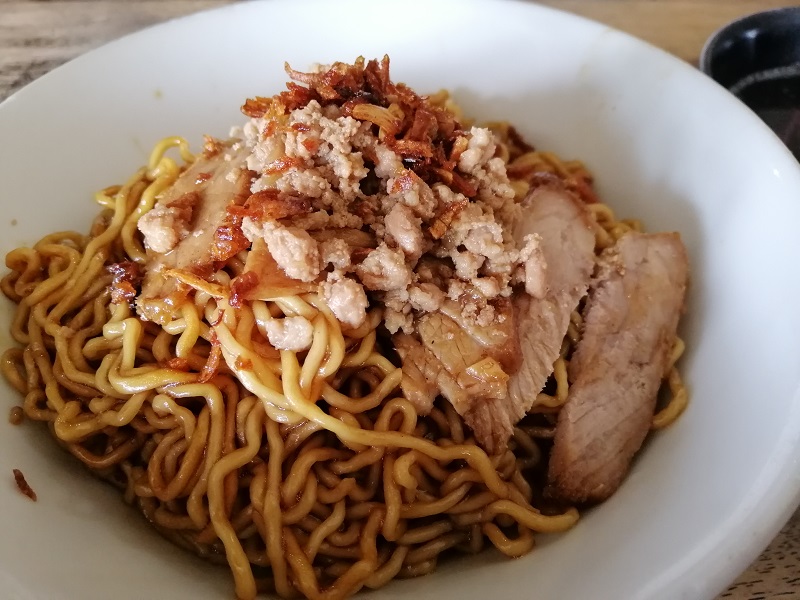 It still scratched my itch though. There were so many people here today! We had to wait a long time and the menu was very limited – the guy told us there's only kampua noodles and bian nuk. They sold out by 12 pm too. Crazy! Too many outstation folks back for CNY.
They pegged us as non-locals too – dude called them wanton instead of bian nuk.
Not bad but I'll still need to eat a simple (and authentic!) plate of kampua before I got back. The kind with cheap soy sauce + chilli and the boiled pork masquerading as char siu colored red.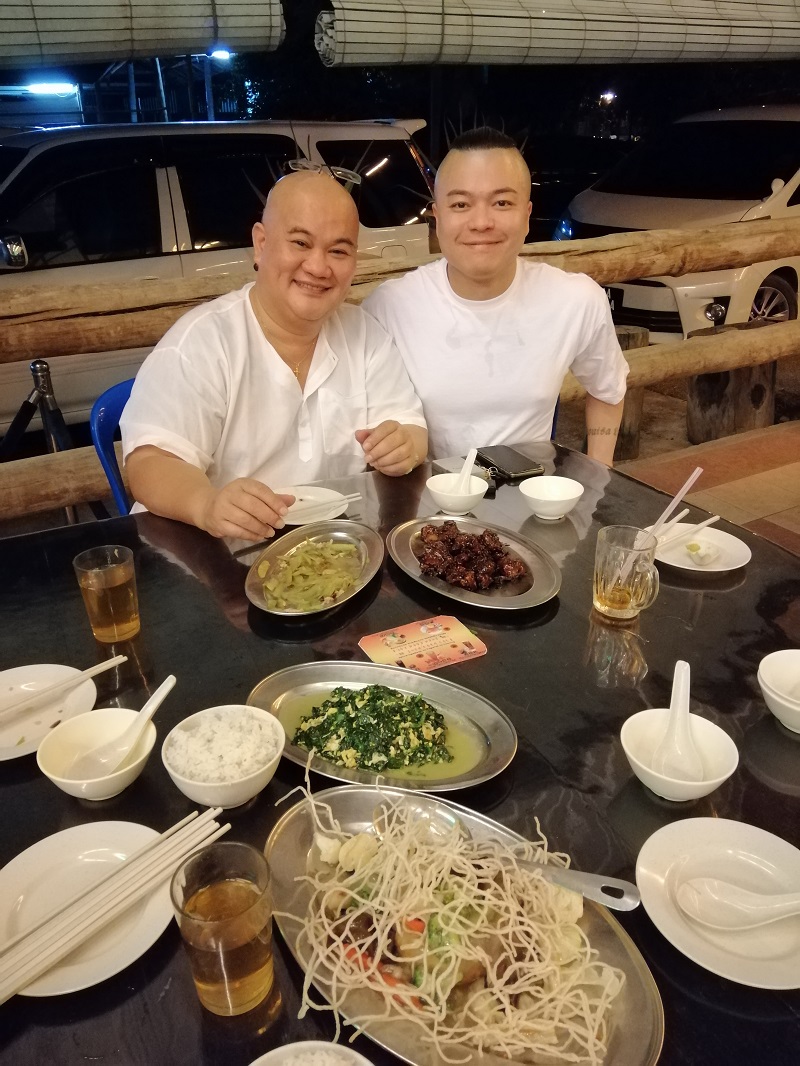 I also always meet up with my bro Eddy every time I'm back.
We went to Chuang Yang Restaurant for dinner the other day. This is located quite far from Sibu (somewhere in Lanang) but the food is pretty good.
Guinness pai guat (spare ribs). My favorite.
Mani chai with egg. One of the things Sibu does best.
Fried yam. Yum.
Midin. This is a fern that only grows in Sarawak. You're bound to see Sarawakians eat this whenever they come back. It's the fucking bomb.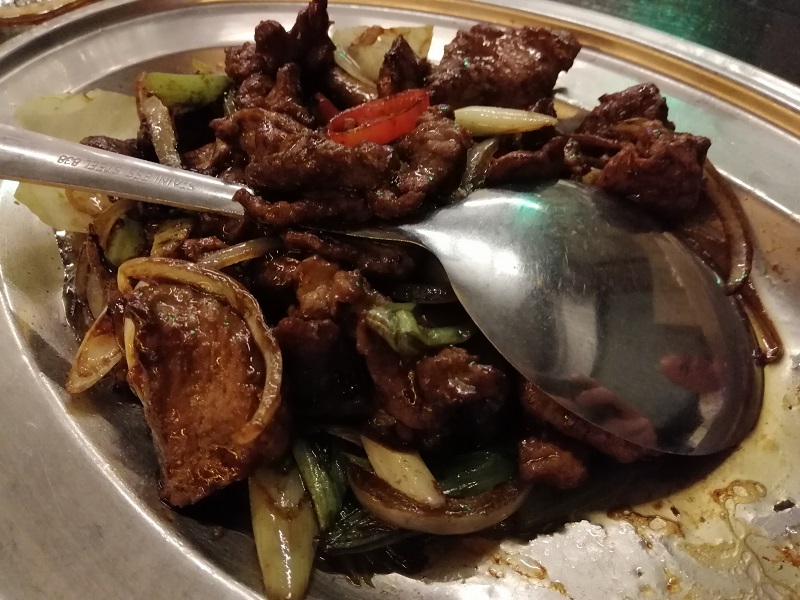 This is deer (rusa). We get a lot of exotic meat here but most people don't go for the extreme ones like bat and crocodile. Deer is pretty good though.
There's also bitter gourd!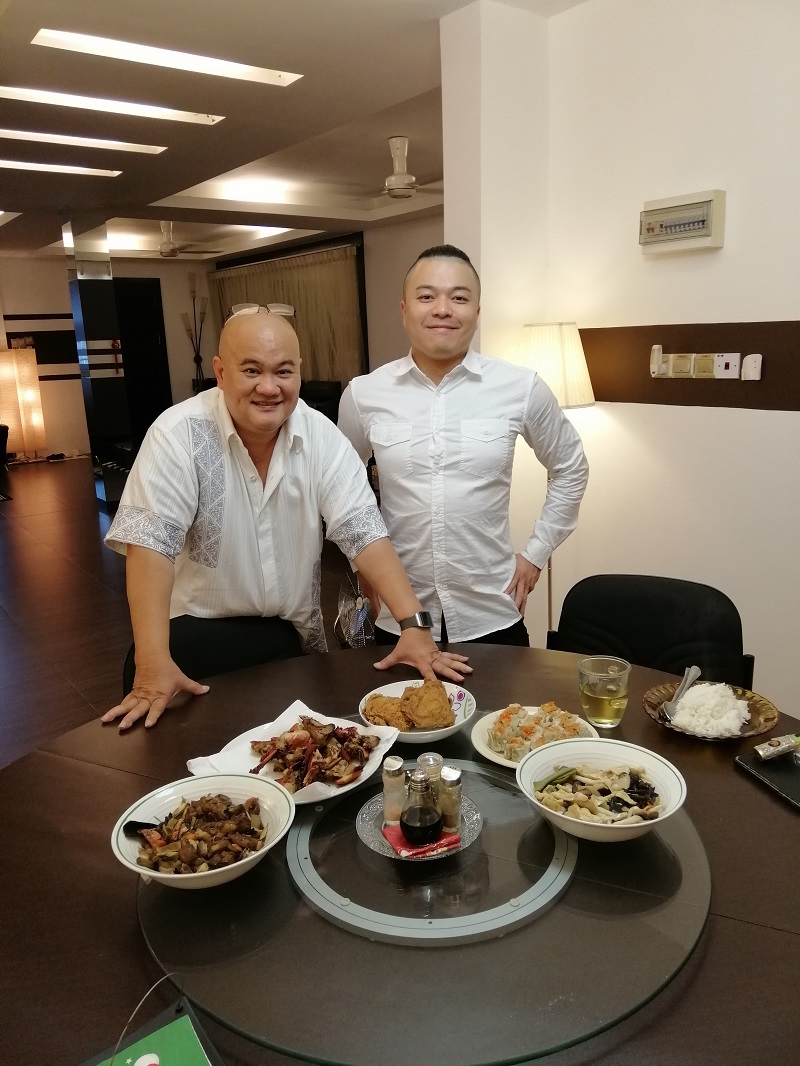 Best! Happy CNY everyone. Hope you're having a great reunion with friends and family.