I had the bright idea of taking a discounted (but longer) route to Tokyo via Manila. Tickets were RM1,345 per pax return from Kuala Lumpur. That's easily RM600 cheaper than ANA but with a transit in the Philippines. We departed KL at 2am in the morning and arrived in Tokyo at 12pm the next day, sleep-deprived. We checked into our AirBNB before lining up at Sobahouse Konjiki Hototogisu, groggy and in need of sustenance.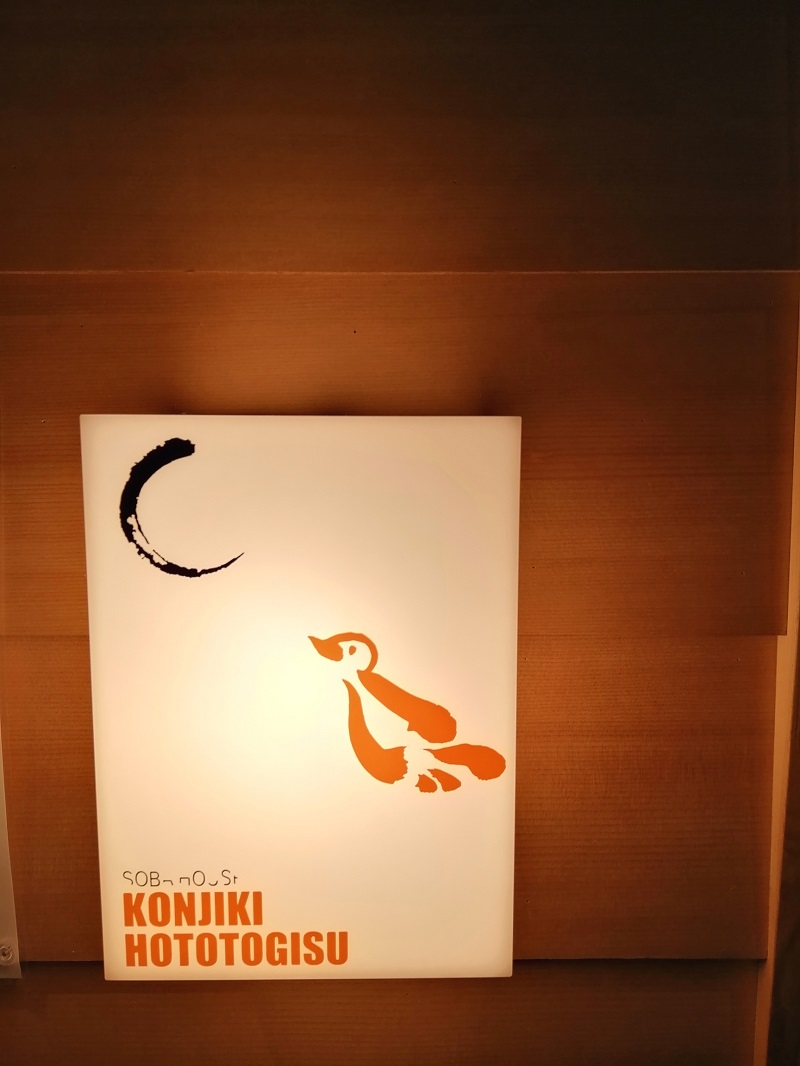 This was a mere 12-minute walk from our accommodation. I used Google Maps and Mandy was adamant I took the wrong way coz it led us down a dingy back alley. I told her that this particular restaurant is located in a small alley. There was no signage but I saw a line of people snaking out the front of the pinned location. This was 30 minutes before the ramen shop opened! We joined the line.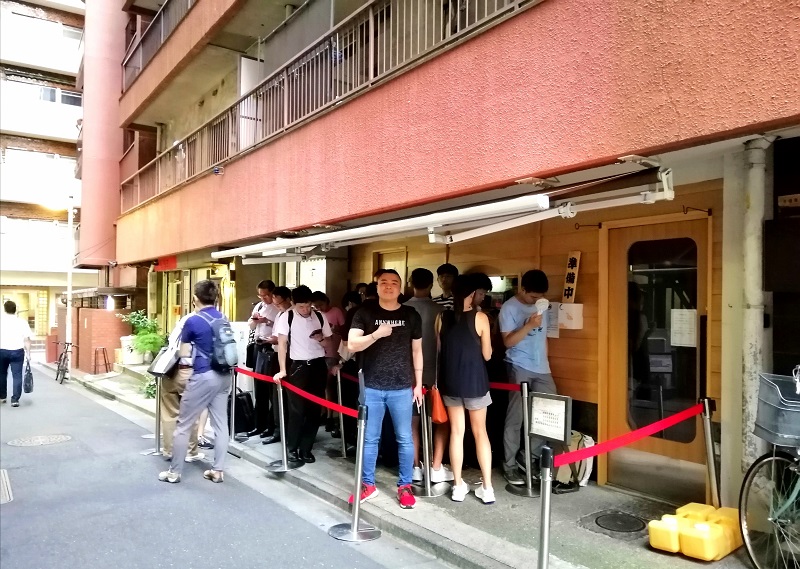 It's summer in Japan now so lining up in the heat isn't a very pleasant experience. There are lots of smells, and not the good kind. I'm talking about BO instead of pork oil. Wet, sweaty armpits abound. The queue had a lot of foreigners from China and Australia too and these are not countries renowned for their personal hygiene. Thankfully we got into the first seating coz we're a couple and secured a table.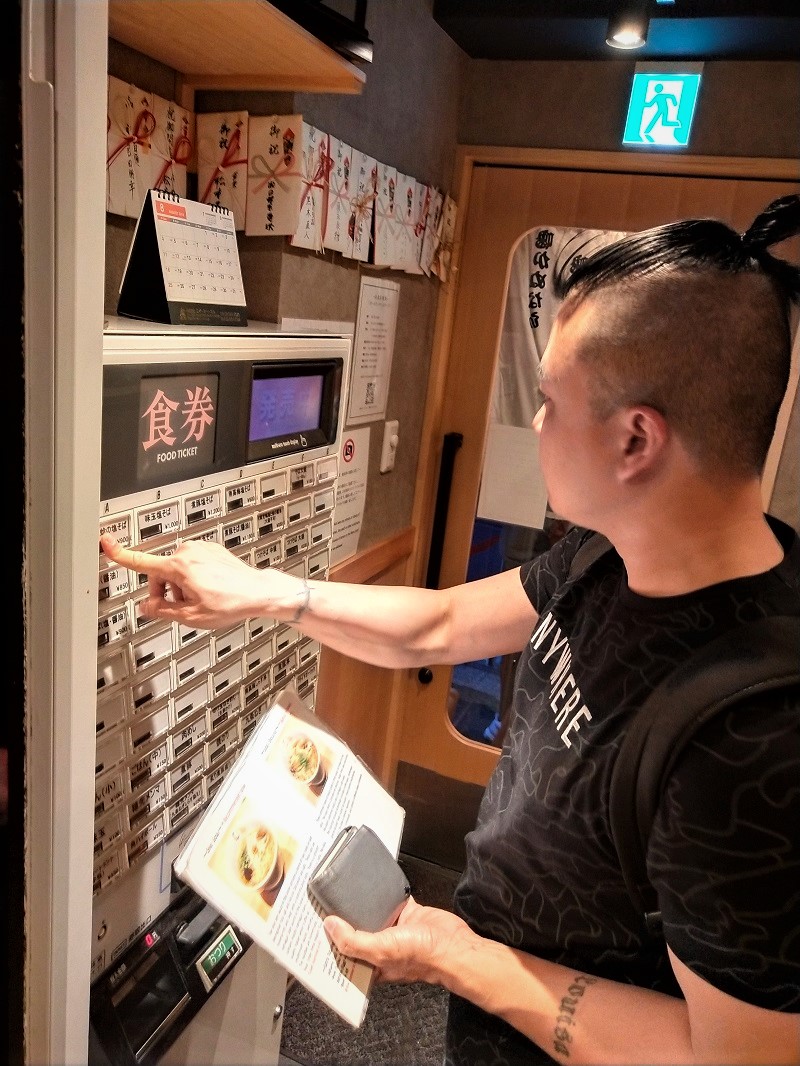 Sobahouse Konjiki Hototogisu has a vending machine at the entrance where you're supposed to make your order before passing it to the staff. The vending machine is in Japanese, but there's a laminated A4 paper attached with English instructions for two of their most popular ramen – their recommended shio soba and their signature shoyu soba. I ordered one of each, with additional toppings of ajitama (egg) and chasiu.
I got a Kirin Heartland (600 yen or RM24) – a beautiful green bottle of beer with embossed logo and no labels except for a small government mandated neck wrap. It's a European Pale Lager. It came super chilled. The beer is easy to drink and the slight hoppiness goes with with the heavy flavors of ramen. I also ordered a white bait and umeboshi (picked plum) rice bowl meant as an ochazuke (300 yen) but they ran out and the staff returned my coins.
Sobahouse Konjiki Hototogisu's Shio Soba Ramen. The stock is made with two different types of salt – Mongolian rock salt and Okinawan sea salt. They use red sea bream and hamaguri clam to make the soup broth. It's then finished with Italian white truffle oil, homemade porcini mushroom sauce, pancetta bacon bits, and inca berry sauce. Even the noodles are made with 6 different types of domestic flour!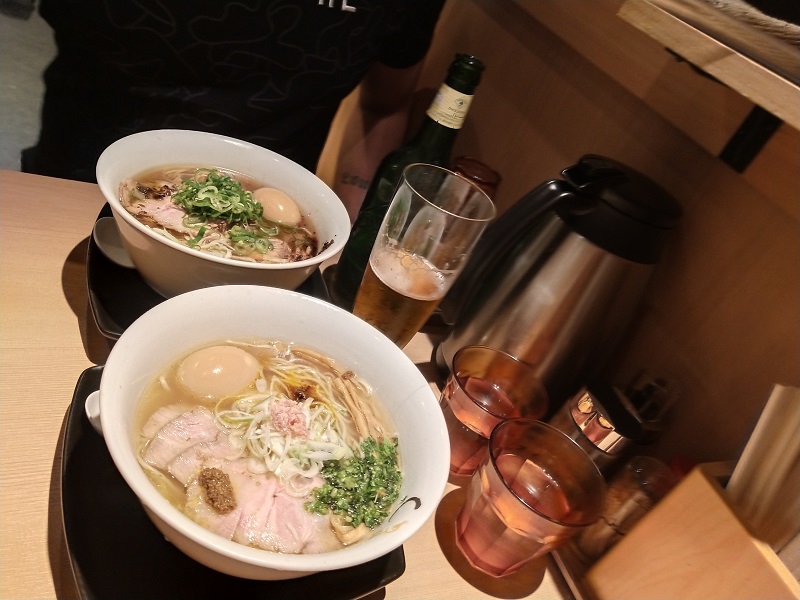 This is the one that tasted better to me. I love the seafood sweetness in the broth. The toothsome and textural ramen noodles were excellent too. The broth is complex and layered and I enjoyed drinking it tremendously. I wish I had the sold-out rice bowl to go with the delicious soup base.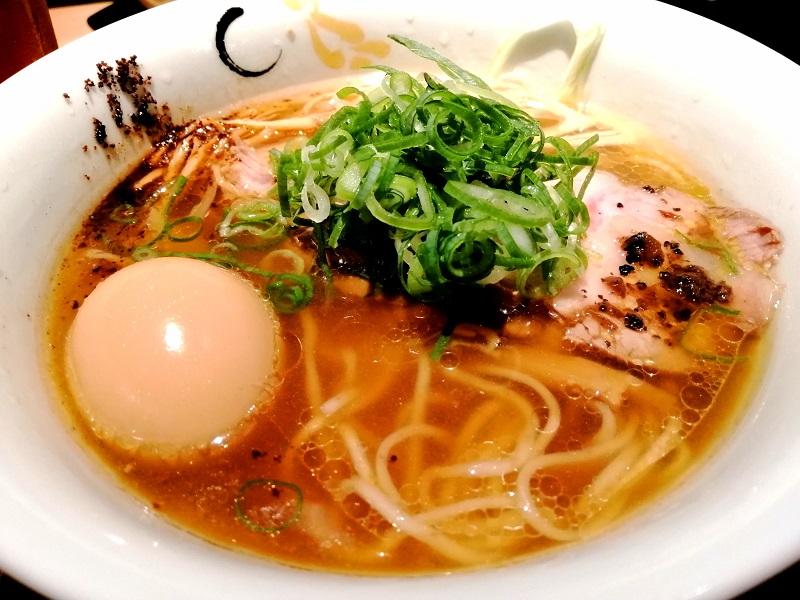 Sobahouse Konjiki Hototogisu's Shoyu Soba Ramen. This is made with 3 different types of soup – clear pork broth, wa-dashi (Japanese stock) and a hamaguri clam dashi. The ramen is then topped with homemade truffle sauce, porcini oil and porcini mushroom flakes. It's very fragrant! The pork broth is also heavier than the red bream one in the previous bowl.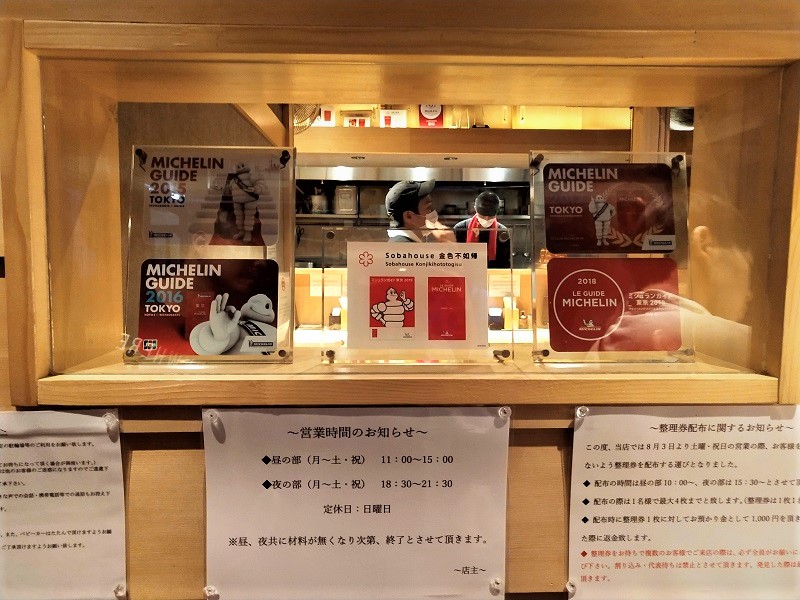 Fans of heavy tasting ramen would love this bowl but it's a bit too much for me. I struggled to finish the soup coz the overwhelming pork flavours made it a bit difficult to drink. You'll love this ramen if you enjoy fatty pork belly, but I don't so I preferred the seafood shio ramen. It's nice to try both of their signature and recommended ramen dishes though.
There are only 7 counter seats and two small tables for 2 pax each so expect to wait unless you come early. Do not expect excellent service – this is a neighbourhood ramen stall so the interactions are short and terse. They have notices telling you not to linger too long after finishing your bowl of ramen and no photos are allowed inside except for the food. It's a good experience to see what the latest ramen joint to get a Michelin star in the Michelin Guide Tokyo 2019 is about.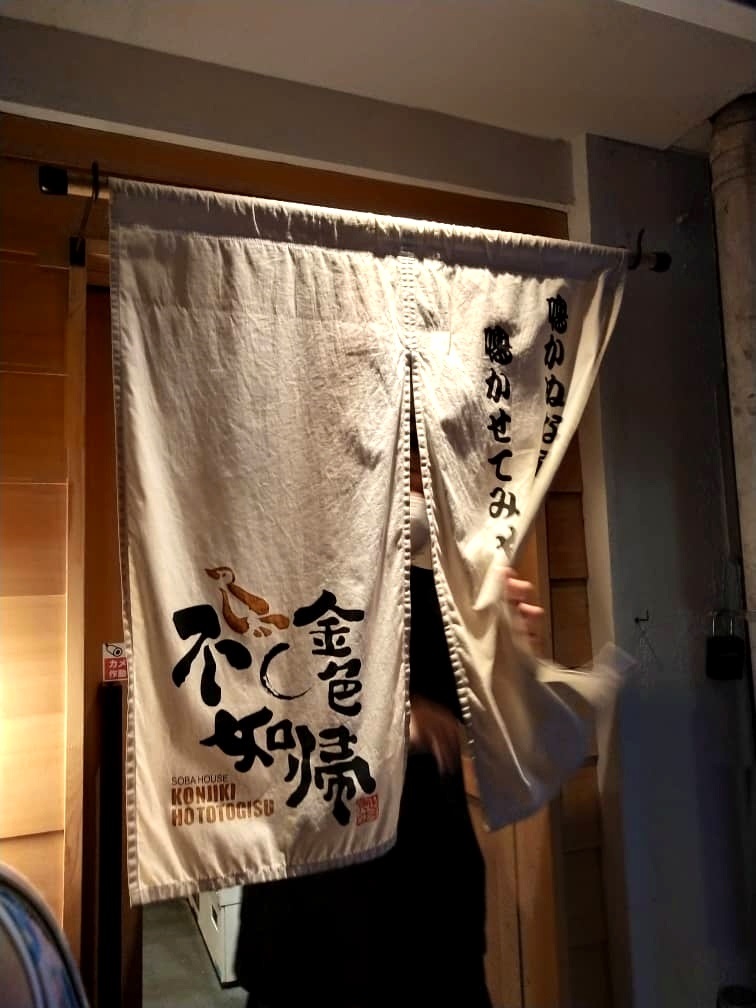 The bill came up to about 4,200 yen (RM165) for two including beer. I'll like to try Tsuta and Nakiryu next time to see how they compare.