"Do you want to go to the bus café in Sekinchan that's inside a real vintage bus?" I asked Mandy. "Oh! That one lots of 小妹妹 (xiao mei mei) go one." The irony of her reply is that she's also quite young. She's 24. Haha. I'm clearing my annual leave so I took yesterday off to go to Sekinchan with my Mandy. I've never been to Sekinchan. It's about 1.5 hours away from KL/PJ and we had fun in another rustic, rural setting (Pulau Ketam) so I thought we'll enjoy the day trip.
I timed our journey so we'll arrive at Sekinchan Bus No. 16 Café right when they open for lunch. The café is an air-conditioned bus that's mounted on a few shipping containers.
The kitchen is inside the shipping containers and the shell of the bus contains the café proper. There's also al fresco seating at a small balcony to the side but the main draw is the authentic, vintage bus.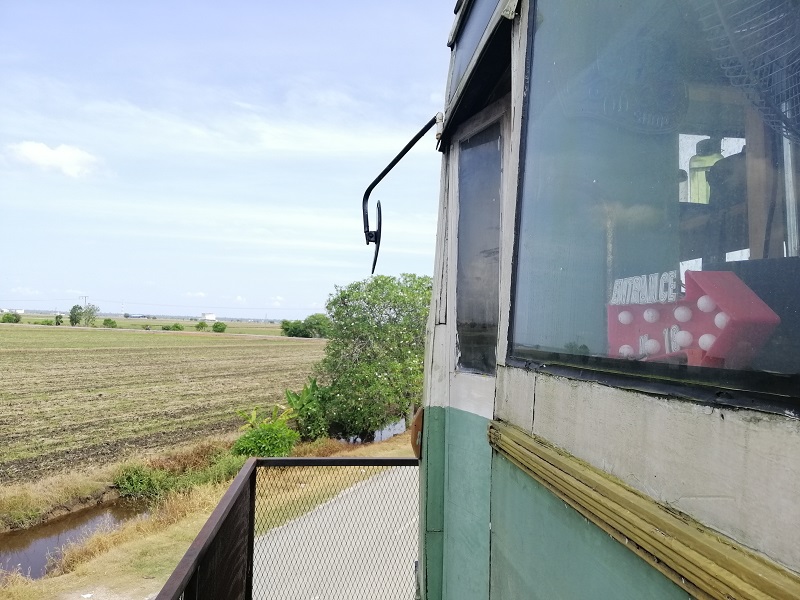 These are the types of buses that used to ply Malaysia's roads. We had the exact same bus in Sibu! The green ones work the Lanang routes. I lived closer to town so I took the red Sungai Merah buses but the fittings are the same.
I remember the dingy interior, faded seats and the large "PRESS ONCE" button you push to let the driver know you want to get down at the next stop.
It's very nostalgic!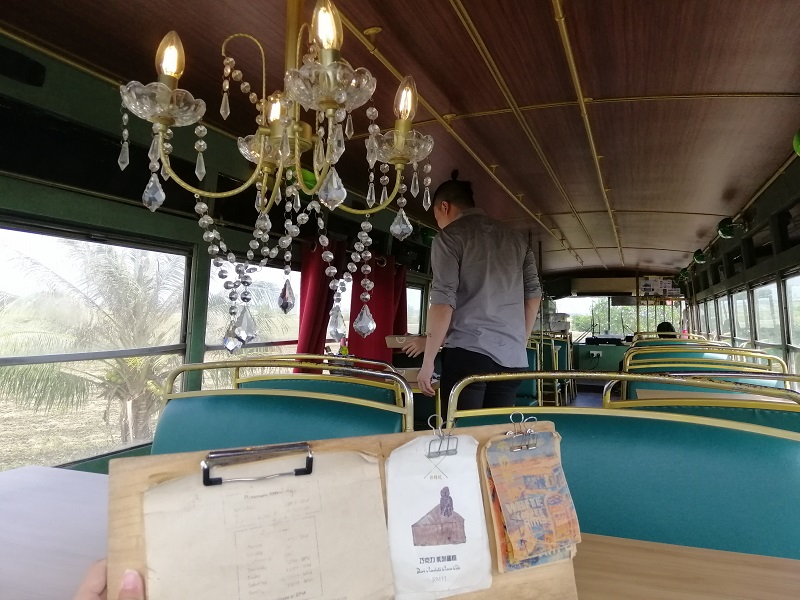 It's one of those themed cafes that people come to for the perfect Instagram shot. They're not exactly known for their food. I knew that coming in. I've been to a few character cafes in Japan (where the food is generally excellent), only to be disappointed by their dismal attempts at a meal.
You're here for the environment, not the food. You need to have this mindset when you come to No. 16 Sekinchan Bus Cafe coz the food is very subpar.
They have a very limited and streamlined savory menu under "No. 16 Sekinchan Bus Bento Boxes". We ordered the chicken chop meal and the Korean fried chicken wings. Unfortunately, they said the Korean fried chicken wings weren't ready yet so we switched to the Korean-style Chicken Bibimbap.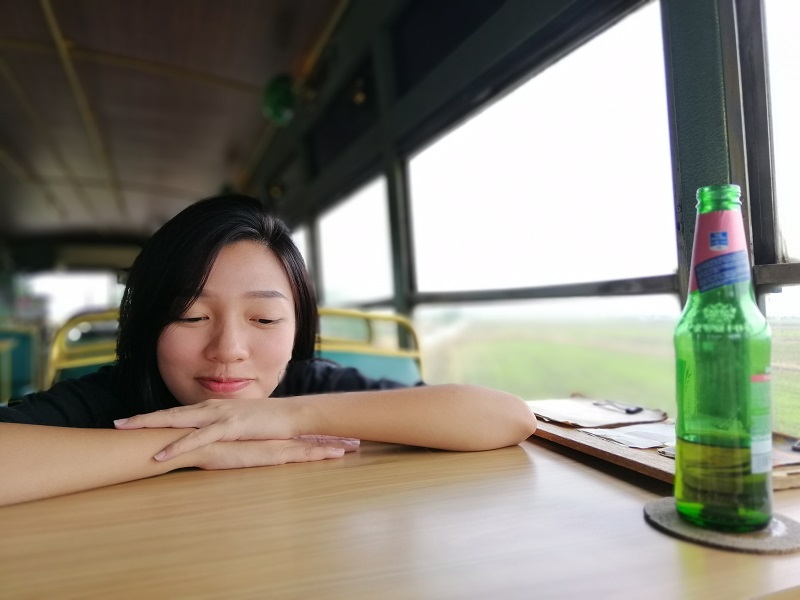 Mandy had a mango Barbican soda and I had their White Coffee. You can't go wrong with bottled soda but the brewed white coffee was extremely diluted and borderline tasteless.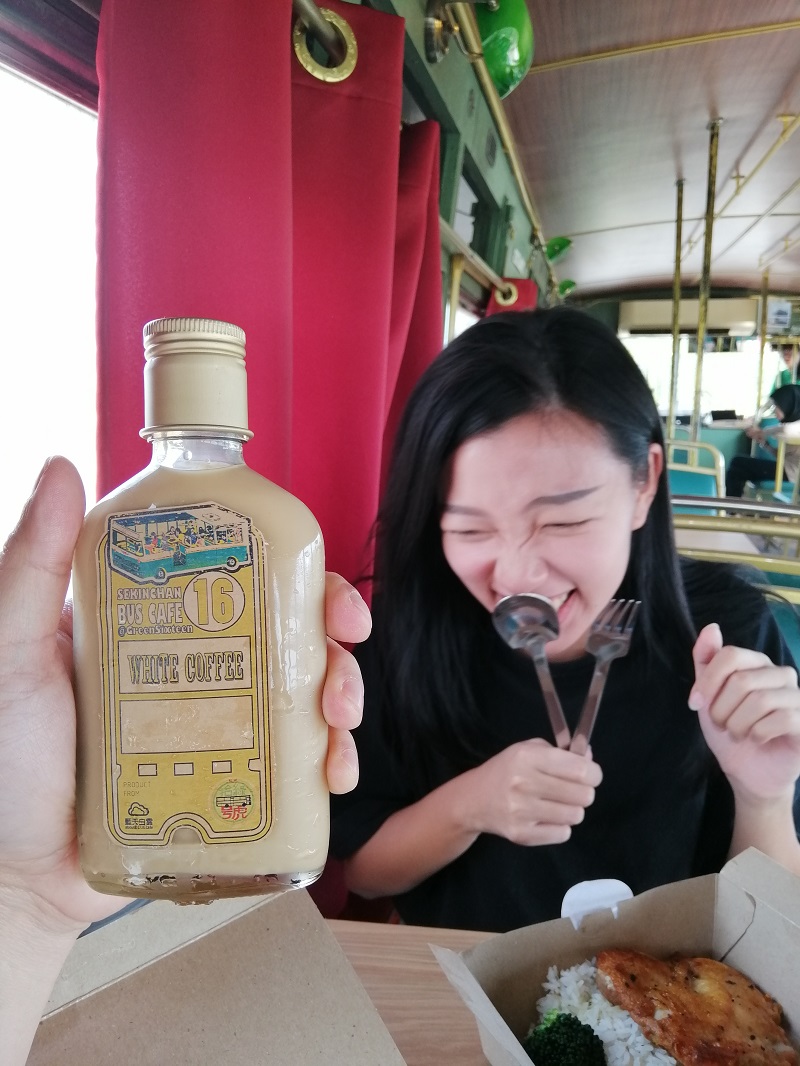 Mandy is laughing here coz she thought the shaved ice in the bucket meant to cool your drink is for pouring the drinks into, until I corrected her. Haha.
I thought both our food orders were horrible – I honestly don't have anything good to say about the mains we ordered except that they're both dreadful. Food isn't their forte. I compared it unfavorably with airline food! Service was also spotty – the Chinese girl was disinterested and low-energy but the Malay girl fared better. Another gripe of mine is that the bus was way too stuffy during the afternoon heat despite the air-conditioning going full blast. I shudder to imagine how hot it'll be with more people inside.
We also ordered their Dark Chocolate Cheese Cake with a LEGO chocolate dude on top. I did enjoy the malty chocolate cake – it tasted like it was made with Ovaltine, which is a nostalgia tinged memory for me. This was the only thing I enjoyed. I recommend you go for the cakes and drinks if you want to meet the minimum RM 30 per table spending. This minimum spend is only for weekends and public holidays though. We were hungry so we ordered a full meal. Our bill came up to RM 59 for two.
I really like the ambiance of No. 16 Sekinchan Bus Café. You can get excellent photos here. It was also empty when we came so we could take as many photos as we wanted. Don't come here for the food coz you'll be sorely disappointed. Think of it more like rent for use of their photography studio e.g. the bus café. I loved going with Mandy coz she's really good with photos and she's interested in taking nice photos so we had fun here.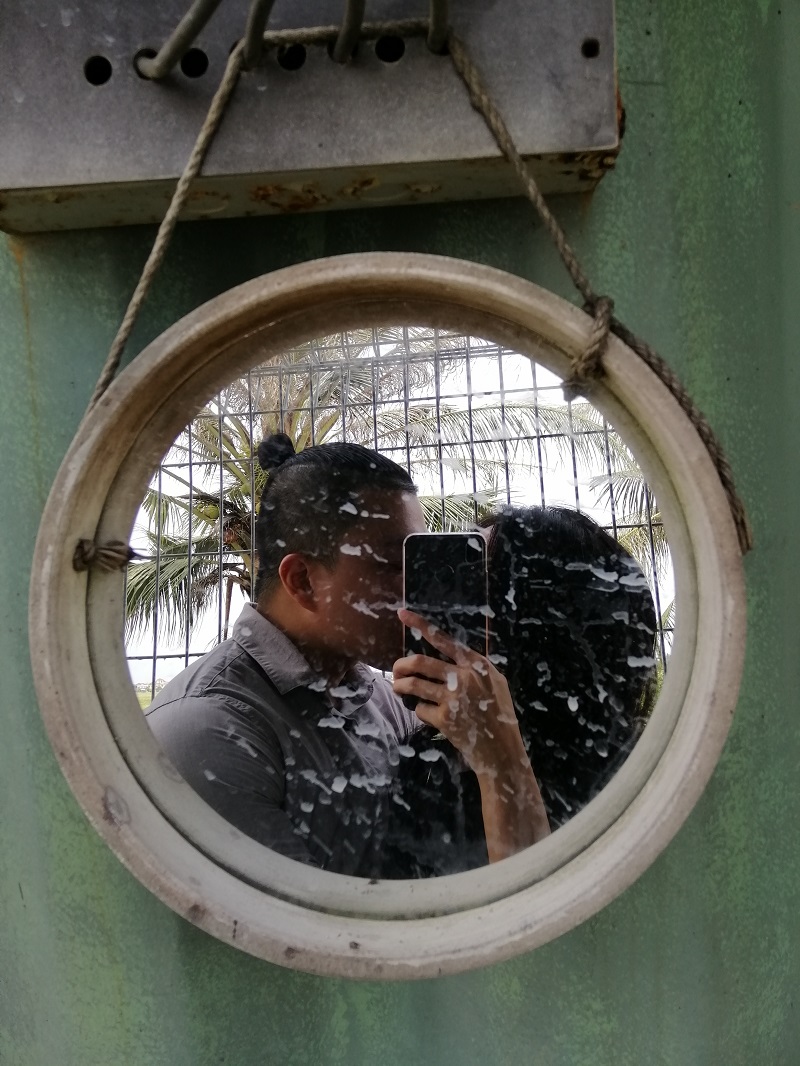 Whether you'll enjoy it depends on what you want to get out of this experience.